---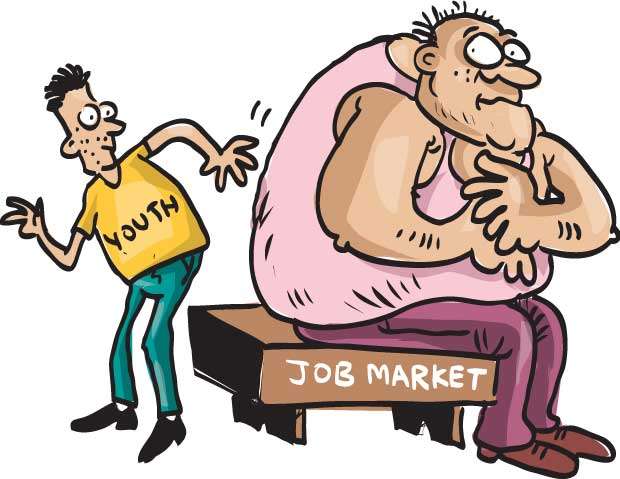 Last Sunday August 12 was International Youth Day and the United Nations revealed some figures which were staggering or shocking and need to be redressed effectively and urgently. The UN says, there are now about 1.8 billion young people between the ages of 10 and 24 in the world. This is the largest youth population ever. But one in 10 of the world's children live in conflict zones and 24 million of them are out of school. Political instability, labour market challenges and limited space for political and civic participation have led to increasing isolation of youth in societies.
According to the UN, August 12 was first designated International Youth Day by the UN General Assembly in 1999 and serves as an annual celebration of the role of young women and men as essential partners in change and an opportunity to raise awareness on challenges and problems facing the world's youth.
In terms of a solution to this major crisis because it involves the next generation of leaders and affects all countries including Sri Lanka in a special way, the UN has proposed that the youth need safe spaces where they can come together, engage in activities related to their diverse needs and interests, participate in decision-making processes and freely express themselves.
In Sri Lanka government leaders need to reflect deeply as to what extent this is happening here and what needs to be done urgently. The crisis has special significance because of the two youth insurrections in 1971 and 1987/89 in addition to the 26-year ethnic war in which hundreds of thousands of youth were killed or injured in all parts of the country.
Few if any other countries have gone through such a catastrophe and that is why government leaders, civic action groups and even opposition parties need to put petty party politics or self-interest aside and act effectively to give the youth a bigger say in decision-making on key issues such as poverty alleviation, global warming or
climate change.
According to the UN while there are many types of spaces, safe spaces ensure the dignity and safety of youth. Safe spaces such as civic spaces enable youth to engage in governance issues. Public spaces afford youth the opportunity to participate in sports and other leisure activities in the community. Digital spaces help youth interact virtually across borders with most people while well-planned physical spaces can help accommodate the needs of diverse youth especially those vulnerable to marginalisation or violence.
Ensuring that safe spaces are inclusive, youth from diverse backgrounds, especially those from outside the local community, need to be assured of respect and self-worth. In humanitarian or conflict prone settings for example, youth may lack the space to fully express themselves without feeling uncomfortable or unwelcome. Similarly, without the existence of safe space, youth from different races or ethnicity, gender, religious affiliation or cultural background may feel intimidated to freely contribute to the community. When youth have safe spaces to engage, they can effectively contribute to development, including peace and social cohesion.
Furthermore, UN's New Urban Agenda reiterates the need for public spaces for youth to enable them to interact with family and have constructive inter-generational dialogue. Additionally, the World Programme of Action for Youth which is the UN framework for youth development, prioritizes the provision of "leisure activities" as essential to the psychological, cognitive and physical development of young people.
In Sri Lanka it is vital that effective space be given for youth of all races and religions so that such programmes will not only be effective but also will contribute towards the multi-racial and multi-religious unity in diversity - a vital factor to build a just, peaceful and all-inclusive society with active or pro-active youth participation in a creative and enterprising manner, with a role in decision- making.