---
Elected representatives are supposed to represent the wishes of the citizens in a country. In this respect, holding fair and free elections is paramount. Free and fair elections does not merely include holding elections which are unbiased and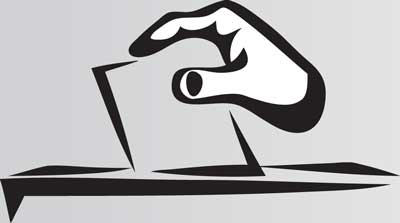 uninfluenced but also include ensuring that the ideal candidate is elected and that the people are represented. The Constitution explicitly states in Article 4 that the sovereignty of the people(among other things) will be exercised through the franchise.
According to the United Nations Former Secretary General Kofi Annan, one of the key principles of Good Governance is people's participation in government policy through elections. Therefore, "postponing any election under any circumstance is a violation of this Good Governance principle", said former Human Rights Commissioner, Dr.Prathiba Mahanamahewa.

"Like in the United States, elections should be held on the due date. If it should be held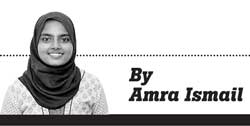 in four years, it has to take place in four years; not before or after," he stressed.
Suggesting that there should be an election calendar he said that the directives must be given by the constitution. "Otherwise we can't set up this system. Or else Sri Lanka will have to go for a dictatorship. Good governance is not working as there is corruption," he said.

PR system
"One of the major issues in Sri Lanka is that the proportionate representation system does not represent the true vote of the people. This is where we can see power and money playing a major role. Cases of 29 present ministers have gone before the Bribery Commission via the FCID. Why do they collect money? Mainly to spend for the next election," he pointed out.

He added that it was not wise to remove the proportionate representation system completely, and that 60% should be under the First Past the Post system (FPP). In other words he suggested that there should be a mixed member proportional system.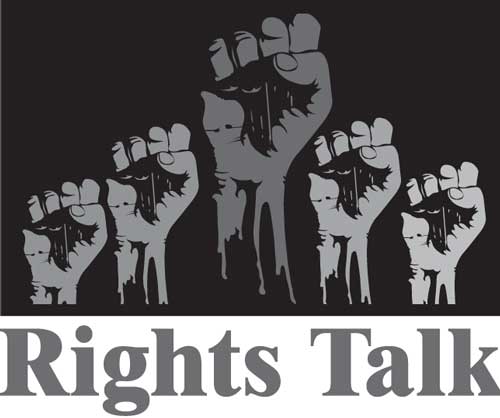 The Interim Report of the Steering Committee submitted to the Parliament states that the electoral system "shall be a Mixed Member Proportional (MMP) system, which seeks to ensure proportionality of the end result (allocation of seats), while also having directly elected constituency seats (thus ensuring such MPs accountability to constituencies)".

Representation
"Today uneducated and unskilled people get into parliament. Therefore, a slot should be allocated for experts, academics, and engineers," he said adding that minimum educational qualifications and any required employment experience for candidates intending to contest elections should be published.

He added that there should be allocations made for female representation and youth representation. "There are unemployed graduates the government has still not employed. There must be a compulsory representation of 25% for the youth and 30% for women," he said.

Rejection votes
He further pointed out that the number of rejected votes showed how people have rejected political parties. "Under the proportional representation system you vote for the party first and then the candidate. In the past fifteen elections the rejection vote has been accumulating. This means that people have no trust in the government. When people have money and no jobs, for them the best thing would be to join politics."
Declare assets and liabilities
Like in the United States, elections should be held on the due date. If it should be held in four years, it has to take place in four years; not before or after
One of the major issues in Sri Lanka is that the proportionate representation system does not represent the true vote of the people. This is where we can see power and money playing a major role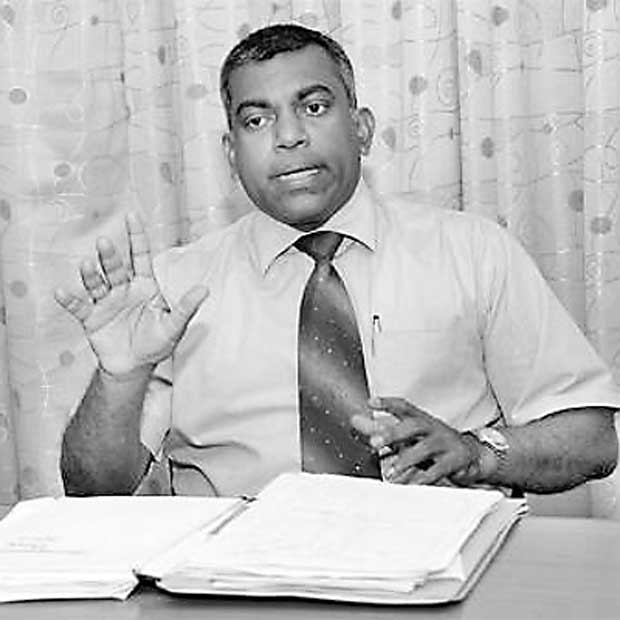 Former Human Rights Commissioner Dr. Prathiba Mahanamahewa
"Primarily for a free and fair election everyone must play in a fair play ground. Up till 1977 Members of Parliament (MPs) travelled to parliament by bus, by train, or even by cart. But today why do they go for luxury? I have no faith on whether the current constitution will change or not. But we need to have a proper mechanism. Today the person with more money wins," he lamented.

He added that prior to handing over the nomination forms to contest any election, all the candidates must declare their assets and liabilities within Sri Lanka and overseas to the Elections Commission (EC).

"The EC must publish the maximum amount which could be spent by an individual candidate in their election campaign. The final accounts must be submitted to the EC with a ratification by a recognized auditor within three months after the election failing which the MP automatically vacates the post," he said.

He stressed that there should be a proper forecast of the budget and that the Parliament Elections and Provincial Elections Acts should be amended.
"In Bangladesh, when you campaign, you have to register. Your budget must be approved by the Independent Commission. You must inform of how many posters you would display, and how many supporters are there in your campaign. So the main weakness in our system is the lavish spending in the form of dansal, gifts and liquor. This has led to an uncontrollable situation," he said.

Code of conduct
Asked if there was a code of conduct to govern candidates he said, "When you submit your nominations, and if you had been involved in any illegal activities, it could be disputed. Then the District Secretary may reject the nomination. But in certain issues such as the dual citizenship issue, the DS didn't reject the nomination. This is where self-regulation comes in. How many declarations are signed by Parliamentarians? Have they followed them? They have a code of conduct. But the political party must take action.

The leader doesn't take action because of the fear that the candidate might cross over to the other side, and it has happened in Sri Lanka. In Australia, when I was doing my PhD, the Finance Minister of the state of Victoria was charged for driving under the influence of Alcohol. He was above the 5% limit which was allowed. The traffic sergeant stopped him, checked him and found him guilty. He was sacked from parliament, sacked from the party and simultaneously, the sergeant who handled the case was promoted. Will that happen in Sri Lanka?"

He also highlighted how parliament members are 'traded'. "If you give Rs. 5 million, they will cross over to your side."

Equal chance of voting
An election becomes fair when voters have the equal chance of voting. "The migrant population in Sri Lanka is very high. In the Gulf region, more than 1,000,000 Sri Lankans work. They have no access to vote. This makes a big impact on the country," he said. In other countries, the embassies of the respective countries where the elections were held has facilities for people to come and cast their votes. "A ballot box is set up at the Maldivian embassy here for Maldivians to cast their votes. How many students are studying in Malaysia? Their voice is not heard. This is a violation of basic civil and political rights. In the prisons, there are hundreds of inmates who languish without any access to vote. In some companies, employees are not allowed to travel far to vote because of leave constraints. Under these circumstances, the companies must be provided with access to postal voting. They are bound by the law to release employees to vote. A written petition to the EC would deliver them the justice. But no one complains due to the fear of losing their jobs," he lamented.

Laws
Dr. Mahanamahewa emphasized that regulations or laws related to candidates contesting elections should not be passed to be applied retrospectively.

"The fine for an election law violation by any candidate or political party, should be a minimum of Rs. 100,000 and a minimum imprisonment of three years. Election law violations should be made a non-bailable offence and only Provisional High Court should be allowed to grant such a bail," he added.

He further suggested that election promises given by candidates prior to elections should be made legally binding and that unfulfilled promises should be heard before a Tribunal.