---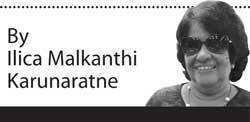 Many seem to have thrown their caps into the ring announcing that they are ready to contest the Presidential election. Others get their cohorts to make statements on their behalf. While there's nothing wrong in independent candidates making these announcements, it seems to me to be in bad taste for those belonging to political parties to do so. There is a procedure to be followed. In the United National Party (UNP), the Leader or the Presidential candidate is decided on by the working committee by vote and the decision is only announced after that. Of course, those who have jumped from other parties may not know that but it is surprising that the UNP's longtime members, who should know better, are doing this too. There are also interlopers from outside the party, who know little or nothing about the codes, customs and rules of the UNP who have absolutely no right to suggest Leaders or Presidential candidates; but butt in with suggestions on party matters like Bulls in a China shop. Their sole objective is to create rifts within the party and divide it to suit their own agenda. Some within the party who make these irresponsible statements are doing so on the orders of Media Moghuls, to whom they are under obligation for reasons well known; those who control them want to be kingmakers and have Leaders they can control. The UNP must remain united. Statements to the media on internal party matters have always been and are a recipe for disaster in the party, as has been proved in the past. The party has never fully recovered from the departure of stalwarts like Lalith Athulathmudali and Gamini Dissanaike with their supporters. With so many stabs in the back from within, Ranil Wickremesinghe kept the party together and built it up with qualified educated young people as the second string. It's a pity that some among them have forgotten that they are in politics today because of him. I fail to comprehend how anyone can vote for those who have deserted the country and now seek high office to satisfy their greed for power or for anyone who has ever jumped from party to party, or those who have a reputation for back stabbing or being economical with the truth.

As a an Anglican Christian, I am very proud of our Anglican Bishop Dhiloraj Canagasaby, for being a true disciple of Christ, never seeking cheap publicity on the recent carnage or any other matter. He made a dignified statement at the time, but didn't continue to seek publicity by verbal diatribes on politics, which is not what religious dignitaries are there for. They are there to guide their flock spiritually, and reach out to those who need their help. No priest of any religion should get involved in politics or incite revenge on others. Some have got more publicity than they ever had in their lives after the bomb blast and seem to be thriving on it.
Unfortunately jealousy, which has sadly become a National trait is the cause of a lot of this enmity and there are power hungry politicians to fan these flames for their own benefit
It is of paramo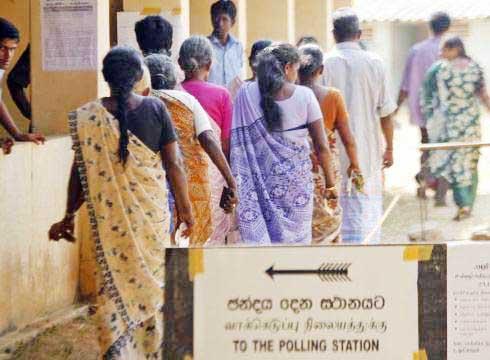 unt importance, in the interests of our country, that we put the Bomb blasts, carnage and devastation which followed in its wake behind us and get on with our lives. Boycotting businesses and seeking revenge on innocent people, because of the action of extremists and fanatics is certainly not the answer. We must not forget that fuel is imported from Muslim countries; are we to boycott them too and run our vehicles on water? Unfortunately jealousy, which has sadly become a National trait is the cause of a lot of this enmity and there are power hungry politicians to fan these flames for their own benefit. I was shocked recently to watch a clip laughing at Kumar Sangakkara because of his impeccable English. He speaks the English language as it should be spoken, unlike many who rape the Queens's English each time they speak. It's painful for one who loves the English language as I do, to listen to those who speak with pseudo American accents with wrong pronunciations. All this stems from jealousy of Kumar; we should be proud of him for being the first non Brit to be President of the MCC at a time when our country badly needs good publicity. People are jealous of success, of background, of education and of those who have principles inculcated in their upbringing. Prime Minister Ranil Wickremesinghe is also a victim of this jealousy. People suffer from an inferiority complex which leads to slander when heredity and upbringing are obvious; a combination of nature and nurture, which show unmistakable traits which have come through generations.These are things that money or power cannot buy, there are only a few such gentlemen left in politics or in any other sphere of life any more. People don't appreciate the value of gentlemen, they will do so one day, when we have no more gentlemen politicians at the helm of the ship of State. Prime Minister Ranil's great-grandmother, the late Helena Wijewardene has contributed more to Buddhism than any others I know. But still they criticize him saying he's anti Buddhist. He is a devout Buddhist but wants freedom of worship for all religions. In his forty years in politics, his salary each month has been donated to charity.When the state gave only Rs.500,000 to the late Lester James Pieris, he gave the balance Rs.500,000 from his own funds so as to give Lester Rs.1 million. No other politician has ever done this.The very name, United National Party is a party for everyone not only Sinhala Buddhists, this has always been the policy of the United National Party. One saw the despicable behaviour of parliamentarians on the rampage in Parliament. Still no action has been taken against them. The youth of our nation will begin to think that the way to get ahead is by this kind of behaviour, by thuggery, bullying and intimidation.

I don't have many tomorrows left for me, but I dread the future for my children and grandchildren if this state of affairs continues unabated, with the inciting of violence by those who should know better and if some among those rampaging Parliamentarians become the future leaders of tomorrow. Another unfortunate national trait is that Sri Lankans will never queue up, they are experts at jumping queues and this seems to have affected our politicians too. They jump before they can walk, cannot take their place according to seniority in an orderly fashion.
When the Muslim Ministers left in a group, they should have come back together as well. For one or two to do so, at the request of the President, without consulting the Prime Minister is wrong, clearly shows a lack of discipline and is against the Constitution.There are senior loyal UNPers like D.M. Swaminathan, Jayewickreme Perera and John Amaratunge who would have never behaved like this, whether they were the Chairman of the UNP or not.

"The only guide to a man is his conscience; the only shield to his memory is the rectitude and sincerity of his actions." -- Winston Churchill