---
Journalists are generally a pompous lot. I have been one for long enough to know this. The arrogance comes with the territory. Most of my colleagues feel that the extraordinary work they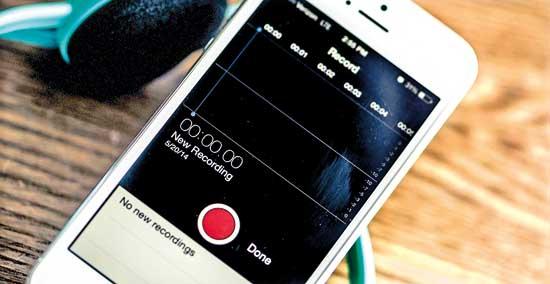 Phone conversations show we all have our biases
do and possibly the really bad hours they keep, entitle them to be a cut above the rest.
Old school journalism teaches new comers to be cynics, take information critically. This is the sneering extreme of that attitude.
You can be arrogant as long as the stories are solid and, it is a big and, your professionalism remains water tight. Recent unravellings in Sri Lankan journalism have demonstrated what happens when shoddy security practices tinged with false self-importance meet digital media.

The Ranjan Ramanayake phone call that left the last BBC Sinhala reporter in Colombo suddenly 'moving away' from the position, is a simple example on the lack of security awareness and the self-imposed self-importance meeting each other.

The latter, probably considered a career booster would not have ended up a career derailment if it were not combined with callous disregard for digital security. Taking digi security lightly is pandemic in Sri Lankan media circles.

The ethical conundrum that rose with the content of the conversation is not for this discussion. But the lack of digi security know-how is. Given the vulnerabilities of digital technologies, journalists these days are advised to be extra vigilant on security. The fact that the phone was passed from an assistant to Ramanayake should have been cause enough to be cautious. Journalists who are even marginally cautious on digital security would have been wary.

But, in this case it was a casual chit-chat between two chums. A chit-chat that one chum recorded. No problem until the conversation digitally stored found its way on to Facebook, YouTube and Twitter.
"Old school journalism teaches new comers to be cynics"
The explainer that followed the 'moving away' was worse than the content. It was laced with forced professionalism and a pompous air of assumed importance. Both fine, if there was a word of acknowledgement of that embarrassing content.

Journalism has been grappling with regaining public trust. Social media has opened up vistas that make for close, intimate interactions with the audience. But the same intimacy will make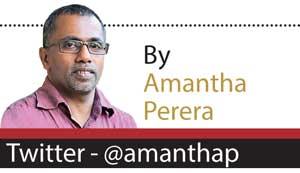 way for scathing reactions.

When one's objectivity is questioned and in this case the objectivity of the reporter on the other end of Ramanayake's phone line is seriously under scrutiny, the only way out is to come clean. In this case what we have seen is the imposition of the veneer of forced professionalism. Salvation it seems lies with the continued imposition of pomposity.

Is objectivity an achievable goal in journalism? Was it ever? I am not so convinced. What these phone conversations show is that we all carry our own biases. They can be political, ideological, financial or even personal.
"Problems emerged when recordings entered social media"
What we should try to achieve is to make it clear to our audiences of these biases. The digital age allows us to do that much more easily than before. Gone are the days when reportage was shrouded in the straight jacketed charade of neutrality. Now that audience interaction is closer than ever before, it is almost expected that journalists build that human connection.

This is the idea of the subjective truth. It will possibly make way to build trust.
Audiences can be unforgiving, as they have been in the past. But in the past, media outlets had the opportunity to only make public what they wanted and censor everything else. Now that kind of powerful 'gate-keeping' is part of the imagination. There is no chance of keeping anything out of public domain now.

The fallout from 'moving away' saga is that it had bared the inner workings of journalists. These were so easily concealed in the past but not anymore. This false sense of forced professionalism has to give way to a much more authentic, personal form of journalism.
The author is currently pursuing a Masters by Research at CQ University, Melbourne on online journalism and trauma.