---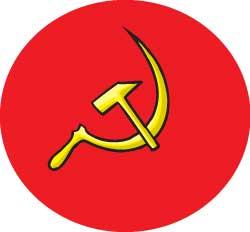 Today is May Day, but acting with wisdom, major parties have called off their rallies in view of the still tense security situation, 10 days after the Easter Sunday massacres involving suicide bombers of two ISIS linked terror groups in Sri Lanka. Instead of rallies, the parties will take part in religious ceremonies.
It was the S.W.R.D. Bandaranaike government which declared May Day as a public, bank and mercantile holiday from 1956 and all major political parties, trade unions and other organisations held big rallies to mark worker's day. In the 1970s, when the Lanka Sama Samaja Party (LSSP) and the Communist Party (CP) were in the United Front Government of Sirimavo Bandaranaike, they held spectacular May Day rallies from Havelock Park to the Galle Face.
After 1977, when the J.R. Jayewardene government took office with a five-sixth majority in parliament, Sri Lanka was also forced to swallow wholesale the globalised capitalist market economic policy. With it, May Day was undermined and in 1980, tens of thousands of public servants were sacked after they took part in a general strike. Several months of talks were held to settle the crisis over this, and eventually the sacked workers were not reinstated but paid compensation. This prompted Kurunegala's Bishop Lakshman Wickremesinghe to declare that this was a case "where justice ended and charity began."
On a day like this, despite the continuing tension and security operations by some 10,000 security forces personnel, we need to remember great labour leaders such as A.E. Goonesinha, who was neither left nor right, a democrat at heart, and a social democrat championing the Labour cause.
For instance the British Colonial government had introduced in 1891 a Poll Tax of 2 rupees a year for a male adult. Those who did not pay had to work on the roads for one day in lieu of the tax. Mr. Goonesinha campaigned against the tax levied by the Municipal Council and got the members of his Young Lanka League not to pay the tax and to work on the road instead. His determination in breaking metal himself for eight hours with people joining him in greater numbers and showing their support, resulted in the tax being finally withdrawn in 1923, according to Visakha Kumari Jayawardena's book "The Rise of the Labour Movement in Ceylon".
For the past 10 days, after the Easter Sunday massacres, in three churches, three five star hotels and two other places in Dehiwala and Dematagoda, religious leaders have been meeting regularly to bring about unity in diversity and play a bigger role in ending this ISIS link terror by two small groups here. For instance, last Sunday's holy mass was broadcast live on television and radio. Hundreds of thousands of Catholics watched this special Holy Mass and there would have been a powerful manifestation of god in this rare act of unity. Religious ceremonies were also held in temples with Buddhist prelates, Christian, Muslim and Hindu religious leaders taking part. Significantly, in Gampaha, a holy mass was held at a Buddhist temple. We hope the religious leaders will from now play a bigger role in national affairs so that terrorism could be curbed and the country could also tackle together some of the contributory causes such as wide spread poverty, global warming and climate change.
Meanwhile, the government has issued a Gazette notification designating the National Thawheed Jamaath (NTJ) and the Jamathei Millathu Ibraheem (JMI) as terrorist organisations. Under the tough new Emergency Regulations now in place, those found to have committed terrorist offences are liable to face the death penalty. But unfortunately the government is still divided with growing friction between President Maithripala Sirisena and Prime Minister Ranil Wickremesinghes' United National Front (UNF). We hope that even in a catastrophe such as this, the major parties will put aside party politics or the desire for personal gain or glory and work together with the mainstream or moderate Muslim community to end the ISIS linked terrorism.