---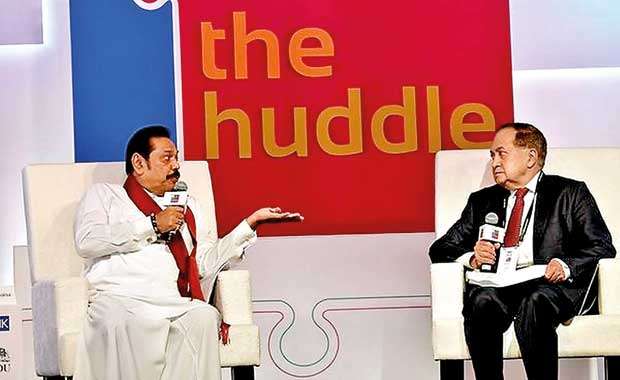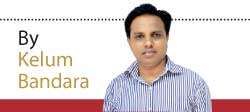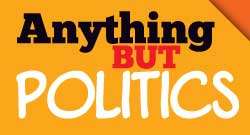 The February 9 thought conclave conducted by The Hindu newspaper of India in Bangalore included a blend of speakers representing different shades of opinion. Opposition Leader Mahinda Rajapaksa had been invited to deliver the inaugural address between 10.00 am and 11.00 am on February 9, and the topic was 'the future of India- Sri Lanka ties'.
The Hindu is a national newspaper that is highly influential in shaping the public opinion in India. The event was organised ahead of Lok Sabha Elections in India, and the Presidential Elections in Sri Lanka. That Rajapaksa was invited for the event from Sri Lanka and the timing of the event bespeak of the attitude of Indian polity towards Sri Lanka once again.
That India played a pivotal role in the 2015 regime change of Sri Lanka was a common perception. General perception gained ground during the initial years of the new government. With just seven months into the Presidential Elections in Sri Lanka, and two months into Lok Sabha elections, India appears to be cautious in its dealings with Sri Lankan political parties and leaders. Well, India has reasons for it.
It is not a secret that India welcomed the political change in 2015. The United National Party (UNP), which was the main party of the national Unity Government formed in 2015, was ideologically close to India. Therein, one can say that the UNP-led Unity Government had a pro-India slant. Nevertheless, the Government could not or did not live up to Indian interests in Sri Lanka for whatever reason.
After the formation of the new Government, bilateral relations jumped a notch up with the visit of Indian Prime Minister Narendra Modi to Sri Lanka and the two sides announcing areas of cooperation in a novel political environment. Be that as it may, deliverance fell short of expectations.
On this score, there were main projects earmarked for execution under Indian investments- the development of the oil tank farm in Trincomalee, an LNG power project, the leasing out of the East Container Terminal of the Colombo Port etc. Negotiations were launched for the Economic and Technology Cooperation Agreement (ETCA) with India. But, none of them saw the light of day either due to the lack of political will on the part of the Government or the public protest built up against any form of Indian involvement. Alongside, the differences between President Maithripala Sirisena and Prime Minister Ranil Wickremesinghe blocked some of the key projects such as the Colombo East Terminal being leased out to India. Besides, the Hambantota Port was leased out to a Chinese company by the new Government, much to the consternation of India.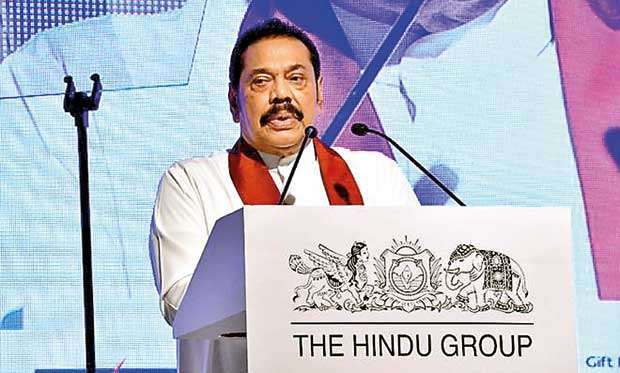 With the passage of time, the popularity of the Government waned, and it culminated in the political force led by Rajapaksa outperforming the governing side at the last local authorities elections concluded on February 10, 2018.
These aspects would have factored in compelling India to reconsider its approach towards Sri Lanka- to change public perception here that India is favouring a certain political force only.
Instead of identifying itself with a particular party or a group of people, India is now keen on cultivating contacts from all sides here. The change of ground political dynamics in Sri Lanka may have also contributed to India's latest thinking on its policy towards Sri Lanka.
Rajapaksa delivered one hour lecture on the Future of India- Sri Lanka ties, followed by a question and answer session conducted by N. Ram. Rajapaksa asserted India- Sri Lanka relations should remain intact despite the change of government
This attitudinal change became apparent on a few occasions in the recent past. After the country became politically unstable after the change of Government on October 26, 2018, the western missions in Colombo openly sided with the UNP and played a pivotal role restoring it back in power. However, India conducted itself otherwise. India did not make any remark or statement that could show its allegiance to any party here. India, in a language couched in diplomacy, said democracy should prevail in Sri Lanka.
Alongside, both Indian Prime Minister Narendra Modi and Indian Congress Party leader Rahul Gandhi held talks with Mr. Mahinda Rajapaksa in New Delhi last year.

Rajapaksa showcases his wit
The thought conclave organised by The Hindu has to be weighed against such instances. The Hindu is a private organization, and therefore its standpoint cannot be taken as the official line of thinking of the India Government. However, it reflects dynamics of Indian polity in today's context.
Rajapaksa delivered one hour lecture on the Future of India- Sri Lanka ties, followed by a question and answer session conducted by N. Ram who is the chairman of THG Publishing PVT Ltd which publishes the Hindu. Rajapaksa asserted India- Sri Lanka relations should remain intact despite the change of government.
During the question time, Ram asked Rajapaksa whether a solution would be offered to the Tamil issue here in Sri Lanka in the event of him becoming the Sri Lanka's Head of State.
In an answer coupled with witticism, Rajapaksa had said, "I would offer a solution satisfactory to Tamil people. But, I will not be able to offer a solution satisfactory to Tamil politicians,"
Rajapaksa is reported to have asserted that he will not allow Sri Lankan soil to be used against the security interests of India. Likewise, he said India should also not allow its soil to be used against Sri Lanka.
Indian Vice President Venkaiah Naidu spoke after Rajapaksa. His speech was full of catchphrases and alliterations. He always rhymed with words. It reminded the Sri Lankan delegation- Rajapaksa, Lohan Ratwatte, Dilan Perera, Dalles Alahapperuma, Namal Rajapaksa and Prof. G. L. Peiris- of late SLFP stalwart Alavi Moulana who was famous for his speeches full of catchphrases and rhyming words.
Sri Lankan delegates whispered to each other referring to Moulana.

Gowda asks about Seetha Temple in Nuwara-Eliya
Afterwards, the Sri Lankan delegation called on former Indian Prime Minister Deve Gowda in his residence in Bangalore. He is an Indian politician who served as the 11th Prime Minister of India from June 1, 1996 to April 21, 1997. His son is a minister serving in the State Government of Karnataka at present.
"I am one of the accidental Prime Ministers of India," he told the Sri Lankan delegations.
Besides, Gowda expressed his desire to visit Sri Lanka, and inquired about Sri Seethai Amman Temple or Seetha Temple in Seetha Eliya, Nuwara-Eliya.
Ramayana says this is the place where Seetha spent her days in the prison of Ravana. Rajapaksa invited Gowda to visit Sri Lanka.