---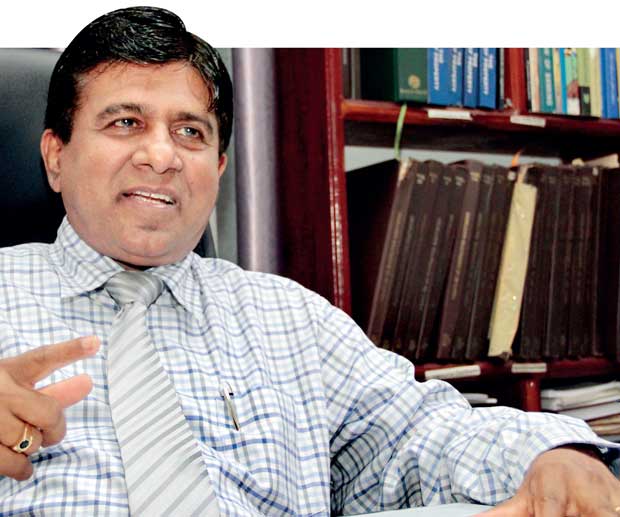 Minister of Justice and Buddha Sasana Wijedasa Rajapakshe PC had recently become a cynosure after he expressed his opinions on several controversial subjects. In an interview held with him he shared the following views.
QIt is said that you are the first Presidents Counsel (PC) hailing from Hambantota...
No, there had been a Queens's Counsel by the name Vernon Wijetunga.

QAfter Queens Counsel changing its name in the process, you must be the first person to have come there...
It is possible.

QDon't you think it is difficult for a President's Counsel becoming the Minister of Justice to act impartially in the ministerial port folio when there are numerous people known to you in
the sector?
No. This ministry became successful only when it was held by a person who had complete knowledge in the legal sector. The first Minister of Justice of Independent Sri Lanka was Queen's Counsel Sir Lalitha Rajapaksa. Later it was Felix Dias, in spite of arguments he took vital decisions and effected many changes in the country.

Q As a person having a lucrative practice, what made you to enter politics?
How much ever we earn, we only have three meals. Storing money is not the sole ambition in life.

QAs a minister you cannot go to courts; in this situation how much are you losing in a month?
I lose more than one million a month.

Q Isn't there a way of offsetting it?
I have no schemes. From little business activities and investments, I receive some income. There is no other avenue of income.

QAm I correct in stating that our criminal procedure code stipulates the amount a lawyer could charge to appear in a case?
No, it's not correct. There was an attempt made during Felix Dias' time for that but they couldn't take it further.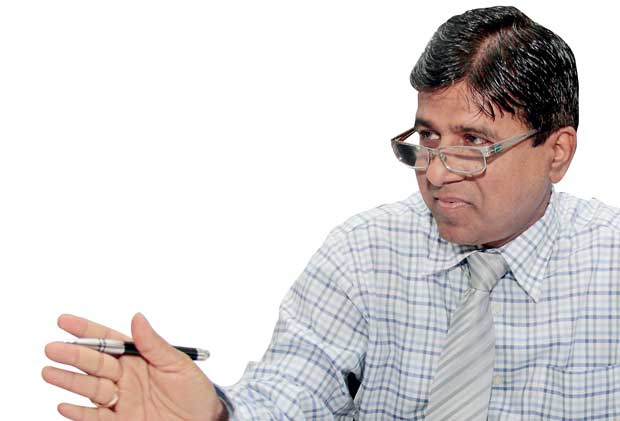 QSo what you say is that there is no regulation in any of the procedure codes stipulating the amount a lawyer could charge?
What you infer is not found in, but it is stated in the procedure codes about the recovery of legal costs from the defeated party.

QYour government this time had taxed those who filed action in courts. You, as a lawyer and a person who believes in the security of the legal framework, agree with this budget proposal?
No, absolutely not. It is unjustifiable. I have intimated my opinion to the finance minister. Because as a Democratic country where the people are free to obtain the security of the laws of the land, it is blocking the right of the people which I consider as a bad precedent.

QThe Finance Minister explained that cases were piling up in courts as a reason...
The Finance Minister shouldn't have taken that matter seriously. As most lawyers are not aware of this at present, there appears to be no objection at present as well, but when lawyers become aware of it, there could be protests.

QSome time ago, you had had a big issue with Field Marshal Sarath Fonseka. Is it now resolved?
Politicians by nature hold different opinions. Do not name them as struggles. This is a very common issue most of our politicians are facing.

QBut you were the one who interpreted the honorary title of Field Marshal bestowed by the President to a vel Vidane.
I only expressed an opinion when allegations were levelled at me. I invited JVP leader Anura Kumara Dissanayake for an open debate when he levelled allegations against me over the Avant Garde issue. But he never came.

QWhy didn't he come
Not only Anura Kumara, I also told at the Cabinet meeting that Gotabhaya Rajapaksa could not be taken into custody over the Avant Garde agreement under the prevention of Terrorism act.

QThere were several reports recently that the colossal amount of revenue received through Avant Garde is no longer available to the country. Is there any truth behind it?
Yes, that was true and it was a serious loss. A large number of retired soldiers lost their employment and the country had lost a large chunk of revenue.

QIt is the JVP who joined you in establishing this government now seems to be making a big hue and cry over Avant Garde issue?
Please correct your question. The JVP never joined with us to set up the government. They never stepped onto our platforms, nor put up any posters. They joined Chandrika in 2004 and set up a government. However, they were able to create an impact. When they continued attacking Mahinda Rajapaksa, we were benefited by it. They now extend their support whenever they agree with our policies and oppose when they are unable to agree. It is the right of any political party.

QCould you tell us about when the JVP stood by you all?
During the 19th Amendment, price control on drugs, when the Act that was brought forward to protect the rights of witnesses and aggrieved parties, establishment of the office of the missing persons. For all these acts the JVP extended its support, but stood against during second budget reading.

Q You also had some confrontations with civic action groups. They were at the forefront of your campaign to gain power...
I never had any confrontation with any organizations. I only replied to Sarath Wijesuriya. He doesn't have such organization.

QYour government that levelled allegations against the MR regime is now facing severe criticism over the Bond Scam. How do you see this?
Do you think that we can just arrest those who are found guilty of this issue and hang them? We received a report from the COPE and submitted to the Attorney General for appropriate action.

Q Could you hand over a Committee report to the AG and direct him to take action according to the laws of our country?
The AG is not bound to act. He has the power to determine upon the facts contained in this report and conduct further investigations. After the COPE report was out, the Prime Minister ordered that the report be sent to the AG.

Q It appears clearly that the two main stakeholders of the government are journeying in different paths. Your views on this...
There were no two reports, but only one. During the time I headed the COPE, there were two reports, but the government at that time did not give this type of orders, and finally went to the Supreme Court. With two verdicts, we were able to get back billions of rupees worth of properties, like the Sri Lanka Insurance Corporation, Apollo Hospital, a plot of 8 ½ acres of the Port Litro Gas Company etc.

Q You had recently said that 32 locals had joined the ISIS and Islamic clerics had visited some schools and were preaching communalism to students. Do you have sufficient evidence to prove this?
I am not bound to reveal the sources of any information, but I revealed whatever information I had. Actually there was a fear psychosis in our country. It is not my desire to light up extremism, but I did it with the aim of holding a common discussion and to take necessary action.

Q As a person who entered the legal profession in the 80s, do you see any similarities between the fourth Eelam war and the present situation in the country?
I remember the year 1983 pretty well. There is no similarity to it today. But a handful of persons could rouse people's feelings any moment and create a psychosis. Therefore the media has an important role to play and to alert the government on issues such as this.

Q Were there any opposing statements by Muslim Ministers in the Cabinet?
No, they appreciated instead. There was only an issue regarding the numbers involved.

Q It was said that at the cabinet meeting, you had made certain statements saying that action would be taken to control the websites?
I am not ready to divulge to the media about what took place at the cabinet meeting. These websites are creating disharmony among the communities, and continue on a campaign against our judiciary and judges. Laws are to be enacted to curb these activities. There were allegations that the Judges' telephones were being tapped. If anyone could prove, let him go and lodge a complaint. But so far, no one had made any such complaints. We respect the media freedom. Our government accepts criticism. We are not like those who killed Lasantha Wickramatunga, attack media institutions such as Sirasa and Siyatha. As these media institutions had the right to criticize, we, as the government, too have every right to criticize the media.