---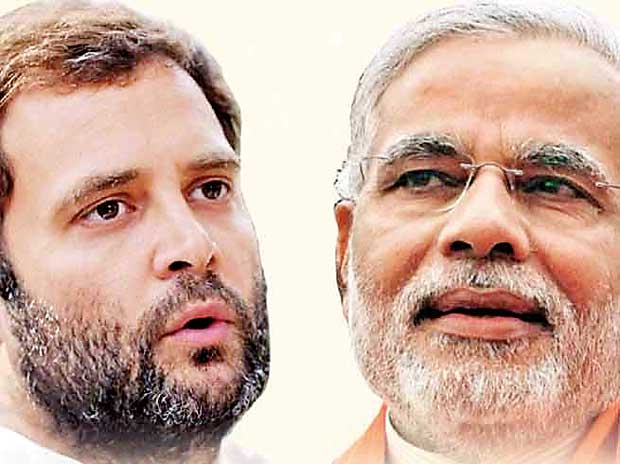 eating BJP in Gujarat is next to impossible.That is not because it is the home state of Prime Minister Narendra Modi though it surely comes as a plus for the BJP.
The land of Mahatma Gandhi, Sardar Vallabhai Patel, Moraji Desai and also the Tatas and Ambanis the India's western most state Gujarat has no match when it comes to nation's pride and entrepreneurship. While Mahatma Gandhi's secular policies earned him quite a few enemies, Gujarat today is India' strongest Hindutva state, a fact camouflaged by burgeoning business class. A strong network of Hindu temples which rules the roost in state has a stronghold on the business community. When it comes to patronizing these temples the secular Congress is nowhere near Narendra Modi's BJP.

Defeating BJP in Gujarat is therefore out of the question. However, an aggressive election campaign by Rahul Gandhi backed by an incisive media campaign is creating an impression to outsiders that Congress is likely to give a tough competition to PM's party at Gujarat assembly polls due next week.
The last assembly elections of Gujarat, was one of monumental importance to the BJP. It's the stunning victory at the 2012 state polls by Narendra Modi, the longest standing CM of Gujarat, that paved the way for his meteoroid rise as BJP PM nominee at the 2014 parliamentary elections. Surmounting all odds which included BJP's internal squabble and a travel ban by the US and UK over Gujarat riots, Narendra Modi went on to become the 14th Prime Minister of India.
It goes without saying that the majority of Gujaratis are likely to throw their weight behind their PM's party this time despite the challenges especially the trading community is facing under Modi's rule.
However signs are that Congress, which had only 61 seats in the last assembly as opposed to BJP's 115, is likely to improve its record noticeably this time. The party launched such an ambitious and well planned campaign in the state that the BJP too started getting jitters especially the rate at which the re-invigorated media machine of Rahul Gandhi churned out anti-Modi news. Rahul Gandhi, never a rally favourite, has become a crowd puller in Gujarat and seen levelling sharp, well-timed vituperative attacks against PM Modi. The BJP no doubt was quite rattled.

For the past couple of weeks Congress media were busy disseminating photos of empty seats at Modi rallies while local Congress leaders hurled scathing allegations against the BJP led State government. Among the many charges is "squandering" Rs.26,000 crores for power purchases from private. PM Modi himself is being mercilessly attacked on the economic front over the impact of demonetization and GST. Rahul Gandhi upped his comic element as never before during this campaign and among other things declared that Narendra Modi is a better actor than Amitabh Bachchan.
The heat of the campaign saw PM Narendra Modi rushing to play the 'son of the soil' card and insisting that Gujaratis would never forgive the Congress Vice President for fabrications against their 'son of the soil'. Modi went on to pick the young Gandhi over his alleged "questionable" behaviour as regards China, terrorists and India's patriots."You are happy to hug the Chinese Ambassador, you are clapping on the release of Hafiz Saeed. You cannot respect the Indian Army's surgical strike. But why did you speak up about it? You could have just remained silent," PM Modi had charged.

While Narendra Modi did a splendid job as Gujarat Chief minister the party faced a big setback in Gujarat afterwards. The 73 year-old Anandiben Patel, a party senior hand-picked by Modi to succeed him as CM, offered to step down after two years of lethargic and inefficient rule. She was replaced by Vijay Rupani, one time RSS spokesman and protégé of BJP President Amit Shah. Rupani has been able to deliver the promises to people fairly well though he was no CM Modi.
Notwithstanding the allegations levelled by Rahul Gandhi and his party seniors Prime Minister Modi still appeals to the trading class of Gujarat as a progressive, enterprising leader, a reputation the untested rookie Rahul Gandhi still finds it difficult to demolish.
However the anti-incumbency factor and the youth are likely to narrow the gap between BJP and Congress this time. The Congress party is likely to increase its seats in assembly to 75 - 80, while the BJP is likely to return with 100 -105.