---
We have to get management that is religiously balanced. The Vice-Chancellor (VC) could be appointed by the University Grants Commission (UGC) and could be a Buddhist. I have to allow this in order to run the university.
Sharia is a law, a religion. Without knowledge of Sharia, Muslims cannot practise their religion. Sharia is not something against anyone
Among all monks, 99 percent are very good. They are well behaved and some of them even supported us during the Minuwangoda incident. But there are a few of them with vested interests and they are creating issues
Former Eastern Province Governor M.L.A.M Hizbullah drew much attention after the Easter Sunday attacks with several allegations made against him. Revelations of the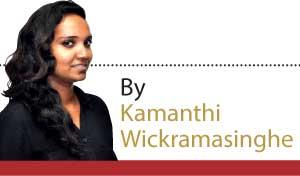 National Thowheed Jama'ath (NTJ) operating from Kattankudy, the Arabization of Kattankudy during his tenure as Governor, and the planning and money that went into constructing the Batticaloa Campus have been openly criticised. While the Parliamentary Select Committee (PSC) is yet to submit a report on who was responsible for the attacks, several questions remain unanswered. In this backdrop, the Daily Mirror spoke to Mr Hizbullah who shared his views on his meetings with Zaharan, the transformation of Kattankudy and the financial transactions in relation to the Batticaloa Campus.
Excerpts: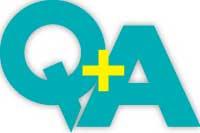 Q Looking back, what do you have to say about the planning that went into the Easter Sunday attacks and the massive destruction it caused?
This is a mistake of the Army, Intelligence and security personnel. They have to take responsibility. The Police Headquarters, the security movements of VVIPs were informed. But what did they do with that information? They should have taken it seriously. The names of Zahran and all other suicide bombers' names were mentioned in the letter. Nobody went to church on that day. The Army says that they didn't receive any information and they are passing the ball to others.
Q The evidence that was given before the PSC has revealed that many in the Government were aware of the attacks, or at least knew of the danger of an impending attack. Do you have any comments regarding these revelations?
They still haven't finalised anything and they are recording statements. The State Minister of Defence has an important statement to make. After all the statements are made they will submit a report and we will soon get to know who is responsible for the attack.
Q Why do you think the President, who is Chairman of your party- the SLFP-is not appearing before the PSC?
I don't know whether HE can appear before such a Committee when considering his immunity. I think he has to get the Attorney General's advice, and depending on that he will act accordingly.
Q But doesn't it look like he's guilty?
We still can't decide until the Committee concludes its decisions.
Q You claim that when you met Zaharan in 2015, he wasn't a terrorist. But by 2019 he became one. Can someone become a terrorist in such a short time?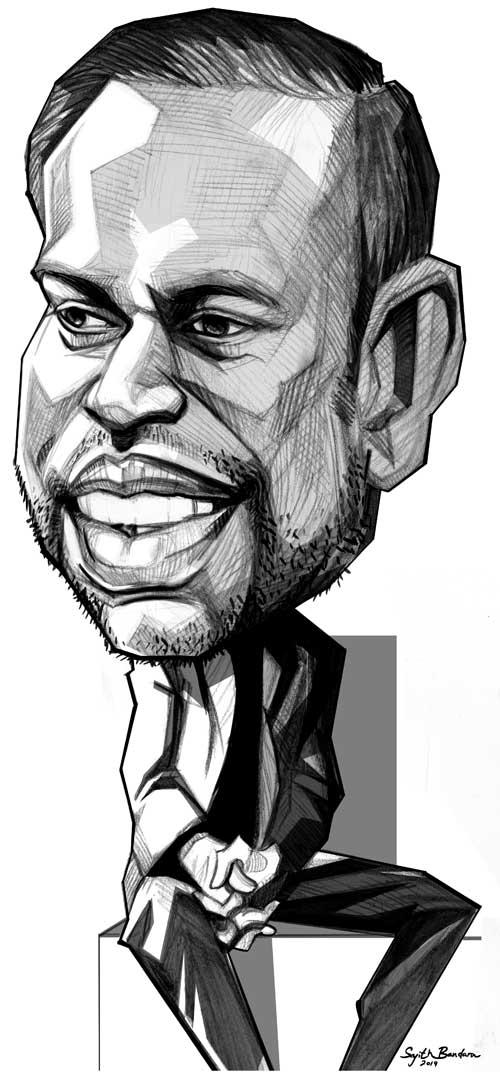 I have met him once or twice, and the last time I met him was in August 2015. Till March 2017 he was there in the village and he was creating trouble for me and my supporters. There were three or four warrants issued on him, and after 2017 he wasn't there in the village, and it was probably then that he started terrorist activities. Even when he was quite adamant and extreme on religion but I didn't see any terrorist activities going on. He was involved in drug prevention programmes and he liked to give speeches.
"There was no Arabization. The Urban Council
wanted to attract Arab tourists because a lot of them come to the Eastern Province, especially to areas such as Passikudah"
Q Why was he against you?
The main reason was that the Sufi people supported me. In our area, we have people from all Muslim groups. Except for the Thowheed, everybody was supporting me. But I have garnered Tamil and Sinhalese votes as well.
Q The Daily Mirror learns that one of the main reasons for Zaharan to plan this attack was that you blocked him from entering politics. In turn, he couldn't give what he promised his followers. What are your comments?
This is the first time I'm hearing this. He never contested an election. If he contested he would have got around 2,000-3,000 votes. He backed the Muslim Congress and was supporting both candidates from the party. If he wanted to contest he could have contested the Pradeshiya Sabha elections and would have targeted one or two seats. I don't know if he had an idea.
Q There was a 30-year war to stop extremist Tamils from forming a separate state. So, why did you allow Arabization to happen in a place like Kattankudy?
There was no Arabization. The Urban Council wanted to attract Arab tourists because a lot of them come to the Eastern Province, especially to areas such as Passikudah. According to our Constitution, we have three official languages, and because it wasn't illegal the Urban Council went ahead with Arabic texts, and I too supported them.
Q What was the idea behind the setting up of the Batticaloa Campus?
I come from a poor family. There were times when I used to have only one meal a day. I studied at the University of Peradeniya and survived with Rs. 250 bursary. Then my son studied at Royal College and succeeded in his exams. I wanted to send him to the UK for higher studies but I couldn't spend that much. So we sold my wife's house in Batticaloa and I sent him abroad. Therefore I thought we should do something for our children, and on that basis, I decided to establish the university. We chose Kattankudy and started off as a technical institute, but then realised that unless we offered degrees there wouldn't be a demand. Then we made it a degree-awarding institute.
Q How did you get money from Saudi Arabia?
Thereafter we negotiated with the previous Government and we wanted to get Rs. 5 to 6 billion as a loan. But we had to get it on interest, and according to Islam, taking an interest is Haram. Then I went to Saudi Arabia and visited the Islamic Development Bank. But the problem is they wanted to mortgage the land. The land on which the Campus is built was leased by the Mahaweli Development Authority, so we couldn't mortgage it to a foreign bank. Then I spoke to the Ali Abdullah Al-Juffali Trust, and once they agreed to help us we signed the agreement in 2016.
We then got a soft loan and said we would start paying after five years. Everything was official. After Central Bank clearance, they remitted it to our company account and not to my personal account. If there's an issue they can check with the bank. We have even submitted five copies of the financial viability document to the Ministry of Higher Education. I wanted to commence operations in 2018 but due to a delay by the Ministry, it had to be postponed to June 2019.
Q What about the course fees?
It is a common university where everybody can come and study. It's not a for-profit-organisation, and according to our policy, 90 percent of the profits go back to the university. They can only take 10 percent as directors' profit from the 100 shares. We worked out a course fee as well.
Currently, the fee for a civil engineering course is 2.4 million for four years, but our fee is 1.2 million. We decided that nothing should exceed 50 percent. We even decided with the bank to get a Rs. 800,000 loan for students. This means the bank will give Rs. 200,000 every year. Students have to pay only Rs. 400,000. This means a student only has to pay Rs. 8,000 per month, and it wasn't a burden to them because they bear that cost during A/L standard as well.
"Even if I say that the Batticaloa Campus is a 100 percent genuine project, people are not going to believe me. The campus has already been termed a Sharia University. So we have to get management that is religiously balanced"
Q Sharia Law was going to be part of the syllabus. Was that necessary?
In our vision, we had mentioned 10 faculties. One of the faculties is for religion, culture and Islamic studies. We even had a Medical Faculty. According to the agreement, before starting any course, we had to get the approval of the Ministry. It is also approved by the Board of Investment (BOI). Initially, they appointed a committee to do an institutional review and we paid them Rs. 1 million. In 2017, we submitted a written document to the Higher Education Ministry which mentioned eight subjects.
This had nothing to do with Islam, and subjects included mechanical and civil engineering, law, technology, quantity surveying, architecture and so on.
Q It is said that education plays a role in the radicalisation of youth. Had this attack not happened, the Campus would have been built and opened to youth in surrounding areas. Wouldn't that have caused greater trouble in the future?
All that depends on the institution. Sharia is a law, a religion. Without knowledge of Sharia, Muslims cannot practise their religion. Sharia is not something against anyone. It states how to pray, eat, talk and work. Already Islamic subjects are being taught in Government universities. Changing the mindsets of people depends on who is teaching what.
My son and I are dead against terrorism. We want to live in a democratic way. So, we will not allow those sorts of practices or training. Among these students there would be at least 1,500 Sinhalese and Tamil students. So how can we do anything like that inside a university? All our advisors and consultants are Sinhalese people from Colombo, Moratuwa, Peradeniya and Sabaragamuwa Universities.
Q How did a sum of Rs. 3,000 million get channelled into its fund?
Rs. 3.6 billion was an official loan that we got, and we have spent everything. The day before yesterday Prof. Ashu Marasinghe said that we had spent more than that because he saw all the buildings and the architecture. We have submitted all our expenditures to the Inland Revenue Department. Everything is 100 percent official.
Q It is said that another reason why Kattankudy receives a lot of money from Saudi Arabia is because of the Mahar Dowry system. Is it true that many girls in Kattankudy are already married off to Arabs?
Not a single girl is married to a Saudi man. This dowry system is a culture. The North-East culture is where the girl's father has to build a house and then marry off his daughter. Then the boy comes and lives in the wife's house. But the NTJ proposed that this is Haram. The Mahar System happens everywhere as it is compulsory as per the religion. Generally, according to Islam, boys shouldn't take anything from the girl's side, but you should marry her and take care of her.
Q As a result of the attacks, Muslim businesses are greatly affected. Do you think that too was part of the plan?
In this situation, we thought the political leaders would stop the violence. But unfortunately, even the Sinhalese leaders are adding more fuel to the fire. This includes certain monks as well. This is the political season so every party wants Sinhalese votes. If they go against the Muslims, if they attack the Muslims, they can get more votes. Each one of them is competing for that. Sometimes, until the nominations, this situation will remain and will return to normal after that.
"Rs. 3.6 billion was an official loan that we got, and we have spent everything"
Q According to you, should the Muslims fight for their rights or should they compromise for greater peace and harmony?
We have to compromise because there's suspicion. There are issues we can comprise on and some we cannot. Even if I say that the Batticaloa Campus is a 100 percent genuine project, people are not going to believe me. The campus has already been termed a Sharia University. So we have to get a management that is religiously balanced. The Vice-Chancellor (VC) could be appointed by the University Grants Commission (UGC) and could be a Buddhist. I have to allow this in order to run the university.
Q What do you think about the behaviour of certain monks?
Among all monks, 99 percent are very good. They are well behaved and some of them even supported us during the Minuwangoda incident. But there are a few of them with vested interests and they are creating issues. When I went to Kandy during the incidents, two or three monks came and sat in front of the Masjid and safeguarded it.
Q The attacks caused greater damage to the Muslim community and it will take time to heal. As a responsible Muslim leader what should be done to heal the wounds and build bridges between the Muslim and other communities in this country for lasting ethnic harmony?
The main point is that the election system has to be changed. The existing system is such that, for example in Batticaloa, I have to travel 65km to Oddumavadi and Valaichchenai to get some Muslim votes. I don't go to the Tamil areas to get votes. But another Tamil candidate from Kalkudah would come all the way to my electorate to get Tamil votes. If anything happens to my neighbours, I won't help them because they won't vote for me. If they are my voters I would protect them, and then only I can remain in my seat. This election system is the main factor that has divided all communities.
We have to introduce a new electoral system. In my electorate, there will be 65 percent Muslim votes and 35 percent Tamil votes.
So, I have to depend on Tamil voters as well, and in this way, I will not worry about whether my voter is Muslim, Tamil or Sinhalese. Therefore, it is only after we bring in a new electoral system that we can create an understanding among all communities and bring about ethnic harmony.