---

Why this insanity?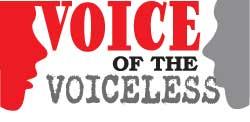 It is a state of mind and heart; one could say which is almost 'unheard' of these days!!! COMPASSION! Who in their right minds would want to exude Compassion, or even be known as a Compassionate human being??? However, if the terrorists who exploded those bombs had even a miniscule atom of compassion that terrible carnage and destruction would never have occurred!!! The irony and the incredible insanity that is absolutely impossible to comprehend is that they were all well educated, some married with families and mega rich!!! So, why did they choose to die then and go to hell when they could have lived a decent family life studded with all the luxuries money could buy, travelled the world, earned people's respect and lived like kings!!! Why then did they choose death coupled with the infamy of killing so many innocent people??? More importantly, they could have helped their less fortunate brethren to live a better lives, had the glorious satisfaction of improving the quality of those poor lives and been rewarded for it both in this world and the next!!! WHY, WHY, WHY??? WHY THIS INSANITY???
---
Compassion has no bounds...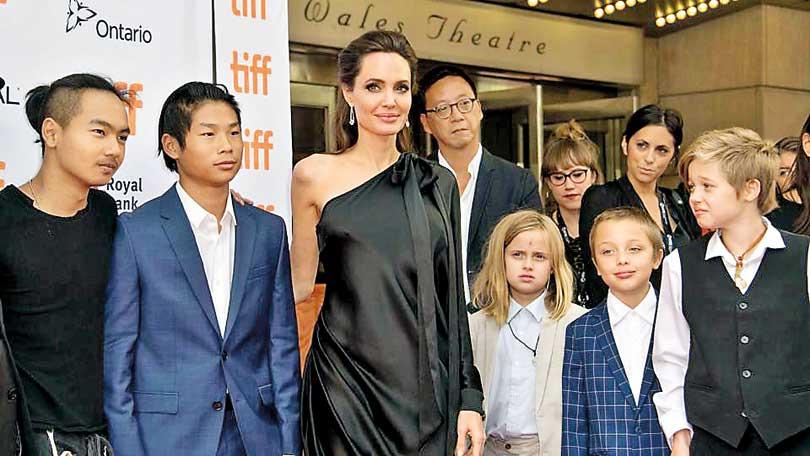 Compassion motivates people to go out of their way to help the physical, mental or emotional pains of another human being!!! That Compassion is sadly lacking today wherever in the world you turn!!! For instance, look at the mega rich stars of the silver screen in India, planning and executing mind boggling weddings with receptions worth a king's ransom!!! Take for instance, Priyanka Chopra and Deepika Padukone; Chopra especially seems to be on a never ending honeymoon and together with husband Jonas on an ever turning wheel of parties, met galas, concerts etc., without a thought for the less fortunate people of this world; especially in India, where there are countless destitute desperately poor people!!! At least in the world of Hollywood, we find some sympathy for abandoned children or children from poor countries being adopted!!! Angelina Jolie and Brad Pitt are shining examples in the number of children they adopted, Sandra Bullock, Madonna, Nicole Kidman and Tom Cruise and more who I do not remember to name here; all with kind loving hearts open to embrace these children, even Elton John!!!
---
Helpfulness; a true compassion
Compassion involves allowing ourselves to be moved by the suffering of others, most altruistic doctors experience the motivation to help alleviate suffering and doctors with this attitude get overall results!!! Most qualities of compassion are governed by patience, wisdom, kindness and perseverance!!! We need to demonstrate warmth and the resolve to show compassion, because an act of compassion is defined by its helpfulness!!! Helpfulness is invariably the key component that figures in demonstrating true compassion!!! This is the Compassion all of us need to demonstrate to the Survivors of the horrible Easter Sunday bomb blasts!!! Quite a number of people have demonstrated a lot of warmth and care to those who are still struggling with their own sorrows and grievous losses!!! We will never be able to comprehend the depths of loss and unimaginable horror that these poor survivors have gone through; so let us try in the name of humanity to alleviate their sufferings both materialistically and emotionally!!! Often expressions of compassion are what matter; the fact that someone remembers, someone cares, someone is concerned is the greatest consolation we can give!!!
---
Thirst to kill innocents...!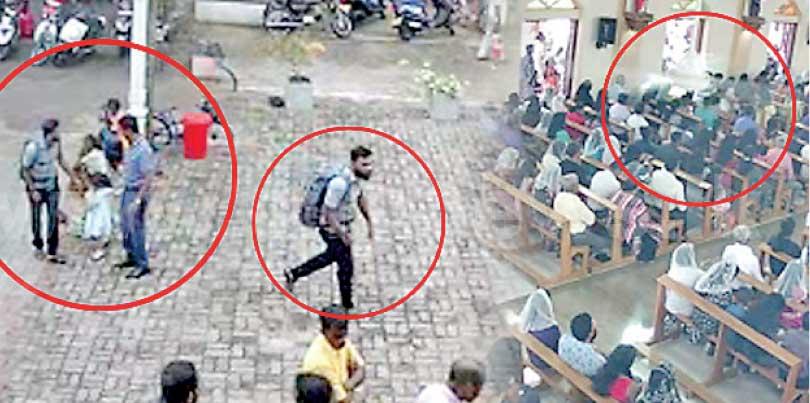 The Easter Sunday attacks are being regarded as one of the most sophisticated attacks in recent years. The bombs were all highly impact and were detonated at precise locations with impeccable timing, ensuring maximum impact and maximum casualties!!! Do we see even a miniscule of compassion in this cold-blooded orchestration of killing, regardless of whom they killed??? I ask again, WHY THIS INSANITY??? Was murdering human beings their only goal and, if so, what purpose did it serve??? They, as the murderers, go to hell, the martyrs they slaughtered when they were praying on their knees, go to heaven!!! So what purpose did those senseless killings serve??? N O T H I N G! N O T H I N G! N O T H I N G!!! WHAT A FALLACY!!!
---
Attacks; result of social oppression?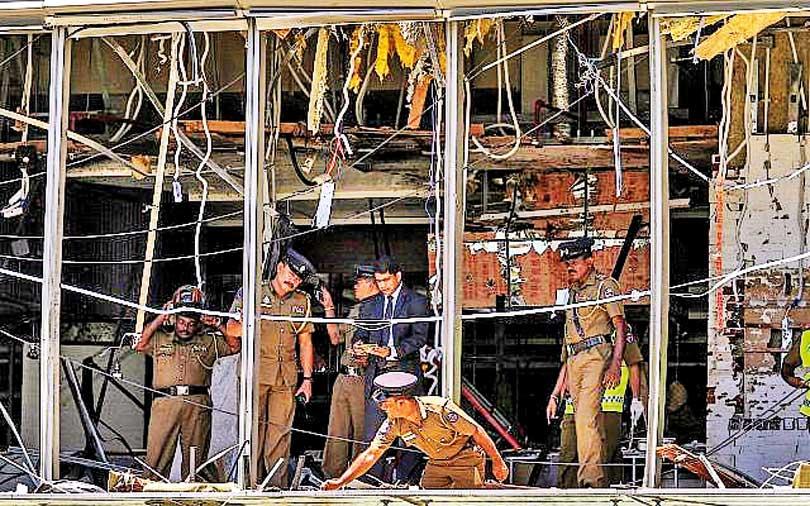 According to 'FirstPost, 'All over the world, the terrorist attacks by radical Islamists are immediately served with long and extensive excuses about how social ills, discrimination, poverty, lack of education, hardships and atrocities lead to terrorism. Even dreaded ISIS terrorists and their brides are painted by a section of media as the victims of torture and discrimination. Even in the Sri Lanka bombings, the left-liberal cabal had jumped in immediately to paint the attacks as a result of social oppression meted out by the Buddhist majority' – what absolute absurdity??? What social ills and discrimination brought about the MILLIONS they owned and spent and still continue to spend on their atrocities??? What lack of education prompted Zahran to accept an Export Award from the Minister???
---
Shattered narratives...
The involvement of the Ibrahim family shatters all those narratives!!! They were mega rich, lived in luxury that most people could not even dream of and continued to carry out training, recruitment, logistics and planning involved in large scale terror attacks the likes of which we experienced ON EASTER SUNDAY!!!
---
It is time for a radical change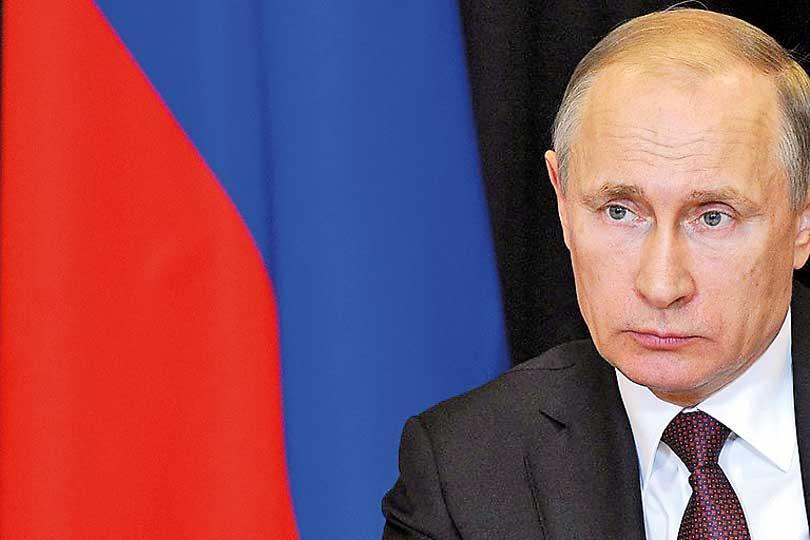 The Sri Lankan attacks give rise to some very serious questions about the validity of the Government!!! In all fairness to him, the Prime Minister has shouldered the blame that the Government simply failed to act on prior warnings and intelligence reports!!! What right do they have then to stay in power any longer??? They have even accepted that the attacks were a result of security lapses on their part, having put the country at so much risk, having been responsible for such cruel deaths and countless suffering of survivors, left so many bereaved with loss of parents, spouses, children, could they dare to stay in power??? Not just the result of security lapses, but the involvement of the Ibrahim family takes this whole sordid episode to an entirely new dimension, an altogether new dimension; which we are going to have to investigate in-depth!!!
Vladimir Putin has said "To Forgive the Terrorists is up to God. But to send them to Him is Up to Me!" (Brilliant!) In the final analysis, 'You can't change how people treat you or what they say about you. All you can do is change how you react to it.' IT IS TIME FOR CHANGE, RADICAL CHANGE!!! THE VOICE
---
THE VOICE