---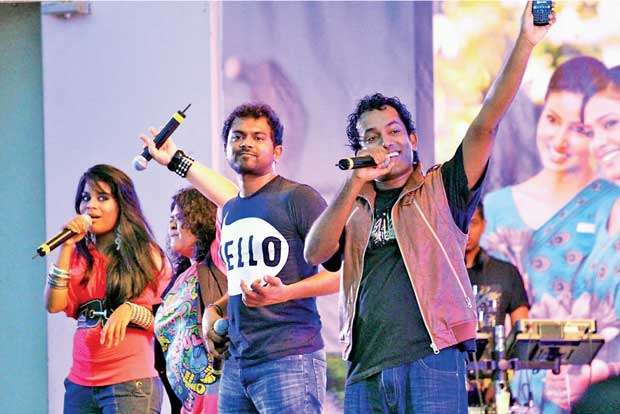 Popular culture has been the type of culture most difficult to define, praise, or criticise
They weren't reinventing or recycling what their predecessors had done; they were discovering, creating, and prescribing new tastes
Bathiya's and Santhush's biggest strength in this respect wasn't just the lyricists they teamed up with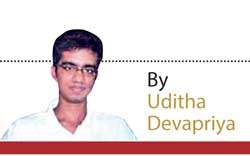 If there's really nothing 'new' to be 'discerned' in the recent popular culture here, it's not because the artistes don't want to try out something new, but because audiences are so easily captivated by the familiar details and the technical veneers of their work. In Sri Lanka, for the most that is, once you come up with something that directly or otherwise swerves away from the old, you have a horde of other artistes who would imitate you, thinking that's the only way by which you can sustain what you came up with and perpetuating a culture in which trends are despairingly recycled in a hundred different ways. It's easier to copy than to create a cultural sensibility, after all, particularly when that sensibility is rooted in the popular; in other words, the pop culture sensibility.

Popular culture has been the type of culture most difficult to define, praise, or criticise, because unlike what's conveniently termed as the high culture, its tastes are those of a great many audiences and demographics, and therefore belong, not to an esoteric few, but to an entire society. You can't take this or that element and consider it to be the hallmark of this specific society and demographic; you can't say this or that artiste is the representative of his or her culture. For better or for worse, the artistes operating in the industry have to account for everyone, and along the way, they have to find an equilibrium, or if I am to pick a better word, a compromise. It's difficult to achieve a perfect equilibrium, in any science or art, so when those artistes do win popular audiences, they tend to alienate a few. That's why they garner so much opposition when they begin their careers. And that's why they tend to deteriorate in later years; because they are complacent owing to the successes they encounter in their first few years and decades.

Targeting the youth

Bathiya Jayakody and Santhush Weeraman came to us at a time when we desperately needed to break away from this complacency in our music industry. By the time they released their first album, Vasanthaye, 20 years ago, the cassette industry was giving way to the CD industry, and the World Wide Web had just been born in Sri Lanka. In other words, it was a tentatively twilight era for our entertainment industry, and these two, as with all popular artistes, targeted a sensibility that would in later years embrace the internet. Meanwhile, however, they went on targeting the youth, and reaping dividends as they went along, with their production houses. But beyond these technical specificities, they were doing something more, much more. They weren't reinventing or recycling what their predecessors had done; they were discovering, creating, and prescribing new tastes. The popularity they garnered, therefore, was not really unexpected.

The purveyors of the popular three-minute song here, until the nineties, worked for audiences and listeners who were as committed to the melody as they were to the lyric. This did not really extend to the Amaradevas and the Khemadasas and the Victor Ratnayakes, whose conception of music was vastly different to the Moonstones and the Clarence Wijewardenas and the Stanley Peirises, who were the exponents of popular music for their time. Even in the works of Wijewardena and Peiris, there's a subtle intermingling of the articulate lyric and the plaintive melody; the fact that these 'populists' (as they were derided, wrongly, in their day) went for lyricists who also wrote for the Amaradevas and Khemadasas (Ajantha Ranasinghe, Kularatne Ariyawansa, even K. D. K. Dharmawardhana, who wrote Peries's 'Hawasata Paya') lends credence to the point that even at their most populist, these composers valued both the tune and the word.

Musical sensibility

I strongly believe that Bathiya and Santhush are the last link to this tradition which our music industry had by then embraced and affirmed. Their most frequently opted for lyricists – Nilar M. Cassim and Wasantha Dukgannarala – were aware of the need for something deeper to exist beneath the melodies and the tunes which the composer came up with. My favourite songs of theirs – "Mal Pan Podak" and "Kiri Kodu Hithata" occupying the top two slots – beautifully echo this fusion of poetry and plaintiveness. They are what I consider, though rather sadly, to be the last few instances of a musical sensibility that simply does not exist anymore, not because of an absence of sincerity among contemporary composers but because audiences, particular young audiences, are somewhat content and complacent with what they hear on the radio every (other) day.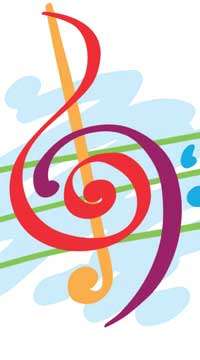 To a considerable extent, this has to do with the theme that those artistes went and continue to go for; love, or more specifically, unrequited love. As Malinda Seneviratne observed more than 15 years ago, if you tune into a radio channel chances are the songs you'll hear would be about those perennial themes "I love you, you love me, how nice!" or "I love you, why don't you love me?" or the inevitable complaint "You don't love me anymore!" Malinda's rationale was that love, no matter how endearingly strong it is, constitutes just one element of the human experience (a fact that contemporary artists seem to miss out frequently), but I'd like to go a step further; love, no matter how unbearable it may be, always operates on a rift between personal experience and aesthetic experience; in other words, to convey, simply and at the same time powerfully, the gushes and torrents of contradictory feelings one faces when confronting and courting romance, one must be equipped
ඔබගෙන් තවත්
ලැබූ පෙම් වදන්
ඉතිං ආදරෙයි නම්
බෝමයි හැගුම්
What helped my generation (which was the generation that grew up with these two budding players) identify with them was the fact that they identified with the demographic we came from: urbane, middle class, rather consumerist. It's that sort of suave urbanity that crops up in every song of theirs, even today.

මල් මී සුගන්ධේ
නැළැවී වෙළී
මල්වැල් ගොතන්නී
වෘන්දා වනෙ
Bathiya's and Santhush's biggest strength in this respect wasn't just the lyricists they teamed up with, but the production houses they worked with, and later built up, and the fact that the internet hadn't made inroads into the country, at least not fully. We had never heard of YouTube when we first heard 'Unmadani' and 'Kiri Kodu Hithata' (the latter of which I came across the first day I went in a school van, in a lazy, desultory afternoon somewhere in mid 2006).
That, plus their agelessness, and the image they projected on us through the television and the concerts they organised. Even their clothing preferences helped them stand out: Bathiya with his tight black shirt and, later, long cream coat, exuding a retro 70's look and a hesitant veneer of sophistication, and Santhush with his fedora hat, exuding a more brash, assertive youthfulness (his brother Dushyanth exuded it even more). The two of them met through their stints at Scouting, and in fact in their best songs, you can infer an almost Boy Scout-ish innocence and naiveté: they look at, but are almost shy to look into, the feelings they confront.
Bathiya Jayakody and Santhush Weeraman came to us at a time when we desperately needed to break away from this complacency in our music industry. By the time they released their first album, Vasanthaye, the cassette industry was giving way to the CD industry, and the World Wide Web had just been born in Sri Lanka

As with Clarence, Rookantha Gunatilake, and their most immediate predecessor, Athula Adikari, Bathiya and Santhush targeted and won an audience that hailed from a middle class, consumerist, but not exactly affluent background. With their deliberately slow rhythms, their carefully projected inflections, and their urbane, sophisticated accents, they were able to enrapture us and sustain our interest throughout: quite a rare ability, you must admit. Their lyrics, which weren't hard to follow but which weren't the watered down doggerel they've become with composers and vocalists today, made sense, even when we didn't listen to them, and because they made sense, they moved us, truly, madly, and deeply. The truth of the matter is that you just don't get that kind of music anymore.

When Sanuka Wickramasinghe came up with 'Saragaye', schoolboys and schoolgirls I know were dazzled; here was an artist singing about a one-night stand when most popular vocalists were content in yarning on and on about love stories that seemed to last for eternity. This is the kind of novelty the young have been conditioned to accept, without any scepticism. Love, that most fatally easy theme to sing about, has hence turned into an object of facile novelty. Listening to Bathiya and Santhush takes me back to that day when love was neither facile nor novel: when it really, truly, sincerely mattered. It's a day that might never, ever come. Again.