---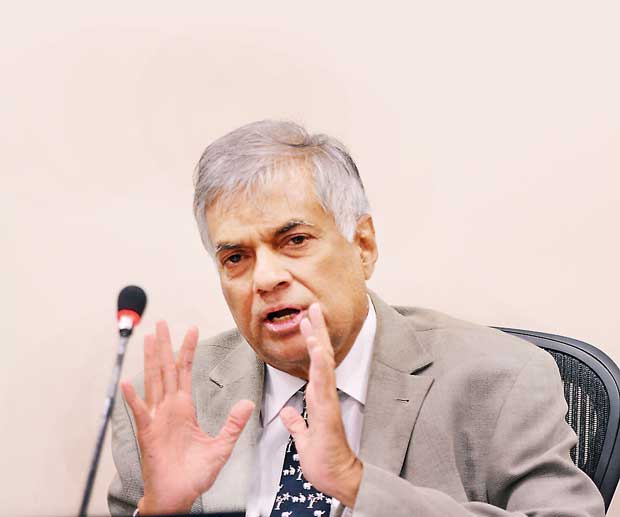 Those who betray, I have found out, often carry boulders on their shoulders
All rabble rousers, political or racist are the Godfathers of crime and violence
Betrayals are nothing new and have happened in one form or another from time immemorial. Today, on Good Friday, a day of mourning for Christians, we recall the betrayal of Jesus by Judas, done with a kiss for a reward of 30 silver coins. Then we have Brutus who betrayed and assassinated Julius Caesar. There are many kinds of betrayals. Friends betray each other, sometimes for jealousy. We have others who betray their peers and colleagues or employers to obtain promotions or to further their limitless ambitions. We have politicians too who betray their voters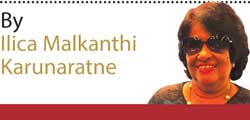 by their actions. The priority to a politician is surely service to the people who voted him or her in. But today, once they get elected to office, their personal agenda to better themselves soon replaces their promises of service to their voters and to the nation.We hear today of fighting for particular Ministries and of demands which were never a part of politics earlier on. In the good old days you took what you were given and requests for particular ministries were never entertained; it was a case of taking what your are given or you get nothing. While a wife of a VVIP stands in regular queues, refusing preferential treatment wherever she goes and also has no security, those who are less important get security and vehicles and the opportunity to go ahead of others. These individuals also get security for their nearest and dearest too.This too, to me is nothing short of a betrayal of the people who voted them in.We have recently seen betrayals in the form of appointments being made so that people can take up positions in the municipal and local councils. Those who were angry at not being appointed staged protests or in some cases joined hands with the opposite side and helped them to win control. This again is betrayal of the party to which they belong, when they contested and requested voters for their vote.

Childhood trauma

Employees who are not supposed to throw their weight around, boss others around, use their position to gain favours by dropping names, have easy access at all times to important employers and luxurious offices, are often used by enemies of the employer who will pay them for acts of betrayals. This kind of betrayal and hypocrisy have unfortunately become very common today. I am a firm believer in a person's right to honesty and to fight and stand up courageously for what one believes in. That's what my father taught me, and these values have stood me in good stead through my life. People should be intelligent enough to direct the course of their own lives without depending on others or handouts to get ahead.Those who betray, I have found out, often carry boulders on their shoulders, throughout their lives. This is due to some childhood trauma caused by the desertion of a parent or abuse. These past events influence them to take revenge on others. This kind of boulder carries with it a back pack of anger like cement, that cannot be dislodged.

Loyalty to the leader is important in Business, in any company, organization or in a political party. Differences should be ironed out within and not with the discretion of town criers as has happened recently. There are those who love publicity, who are easy prey for those who have ulterior motives to destroy people, who they cannot control, or who refuse to give in to their unreasonable demands to favour them over others. All rabble rousers, political or racist are the Godfathers of crime and violence and should be more responsible in statements made at all times. Unfortunately, words seems to leave their mouths before they are sorted out in their brain. One can never gain success or happiness by trying to destroy another, by word or by deed. Winston Churchill called the Nazi's a collective abomination. That's what I call those who are hurling abuse and trying to remove and destroy Prime Minister Ranil Wickremesinghe. As the former ruler swaggers about, forgetting his murky past rule and trying to hide the atrocities committed by some of his supporters even recently, after the Local Government Elections, he has forgotten that his group which is a combination of more than one party got only 44.6 % of the vote. The UNP as a single party garnered 32%. Certainly the UNP has to wake up, strengthen the grassroots, do restructuring, do more for supporters and most important of all fight to get those guilty of murder and corruption in the last regime, dealt with and punished fast as they deserve to be. There should also be more discipline instilled in Ministers, MP's and other members of Parliament. In a home, when a child fails to abide by and violates the laws of the home, he or she may feel grieved that they have blundered or been ineffectual, and will submit themselves to discipline, knowing they still belong and that the rules are for their own good, this should be so in political parties as well. There is no valid reason to try to get rid of a leader who stood firmly and loyally by the party, throughout his political journey, when others deserted it at the worst time and returned to share the glory, once the scent of victory was in sight. I would also like to question whether any other politician would have been able to regain the friendship and help of the International community, as he has done and regain the GSP plus?

'Then out spake brave Horatius, the Captain of the Gate.

To every man upon this earth death cometh soon or late.

And how can man die better than facing fearful odds,

For the ashes of his fathers and the temple of his Gods.

With weeping and with laughter, still is the story told,

How well Horatius kept the gate in the brave days of old'.

Thomas Macaulay