---
Last August, the Indian government revoked the autonomy of the Jammu and Kashmir region, annexing the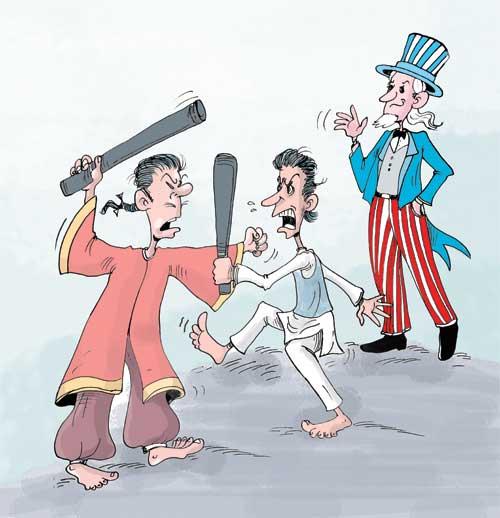 disputed region also claimed by Pakistan, which had the status of a 'state' under the Indian Constitution. It then divided the former "state" into two separate territories: "Jammu and Kashmir" and "Ladakh," the latter being home to territory claimed by China. Indian Interior Minister Amit Shah, went further suggesting India would extend its writ to portions of Kashmir under the control of China
and Pakistan.
To all intents and purposes, India appeared to be creating new 'facts on the ground. The US added fuel to fire to a worsening situation, endorsing India's annexation of Kashmir - especially as the US is engaged in a trade war with China and also charging - sans facts - that China was responsible for the spread of the coronavirus.
India's action was contested immediately by Pakistan; which like India claims the whole of Kashmir as its territory. China's strongly-worded response to India's action (backed by the US) indicated Chinese alarm at what it saw as an attempt to undermine its position in the contested territory and was not a mere statement to placate its
ally Pakistan.
Again, Pakistan is not the sole regional state in South Asia that fears Indian aggression. In 2015, India imposed a blockade on Nepal, just months after the country was hit by a devastating earthquake. Since then, Nepal has been veering into China's orbit.
In 2017, Nepal joined the Belt and Road Initiative and is reducing its economic dependence on India. A growing partnership with China has given Nepal greater resolve in standing up to India. For example, the Nepali parliament's approval of a new official map that includes areas claimed by India, after New Delhi commenced building a road that passes through territory claimed by Nepal.
Sri Lanka too has a complicated history with India, which trained and armed the Sri Lankan rebel Tamil militant groups which were attempting to divide the country. The Maldives too have complained of Indian interference. As a result of that, many South Asian countries are turning to China to counter-balance India.
In like manner, China has forcibly occupied uninhabited islands in the South China Sea claimed by the Philippines, Vietnam, Japan, Malaysia and Borneo to name a few of the neighbouring countries who also claim the islands. These countries are turning to the US for succour. It was in this background, Indo-Chinese tensions boiled over in the Himalayas in May this year, over territory claimed by both sides.
The immediate cause, a new road India commenced building in Ladakh along the Line of Actual Control which divides the countries. Belligerence which first led to fisticuffs between military personnel last month, turned to bloody violence this June, as the two brawling armies clashed again. Unbelievably grown up men - soldiers from the two supposedly, most developed countries in Asia - brutally went for each other like common thugs from rival street gangs, armed with clubs, spiked poles and stones. The confrontation left twenty Indian soldiers dead, and according to unconfirmed reports, a similar number of Chinese soldiers also succumbed to their injuries in that uninhabited battlefield.
To us, lesser nations, it is clear the brawlers are fighting a prestige battle to be the 'first fighter'
in Asia.
'O tempora, O mores', at a time the world is bedeviled by COVID-19, which is destroying economies and shredding populations, two countries - the bully boys of Asia - are expending ill-affordable resources of material and men to be the 'first fighter' in Asia. And the US is egging them on. Last Thursday, a CNN report referring to the battle between the two countries spoke of India not being as weak a power, as it was in the 1962 Sino-Indian war where India came away with a bloody nose.
A clash between India and China will only weaken the two nations and help the US maintain its military and economic domination of the world.