---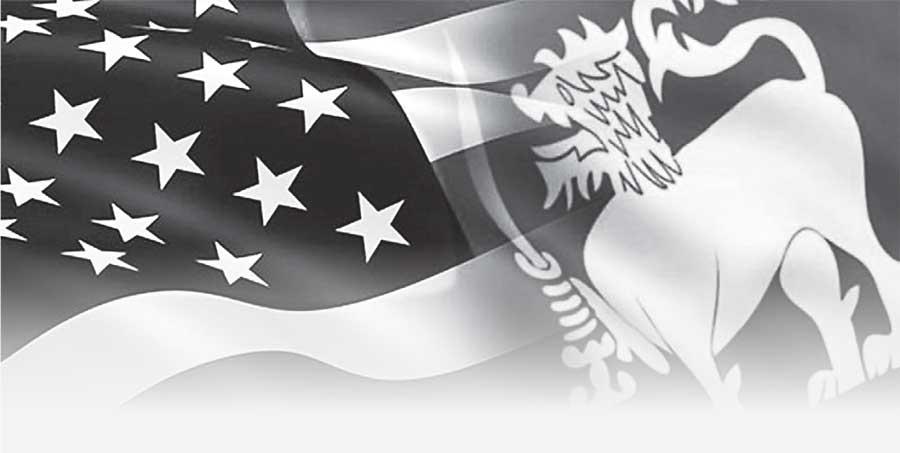 These agreements are invariably supportive of the foreign powers more than accruing benefits to us
SOFA" is an agreement between a host country and a foreign nation stationing military forces in that country
SOFA is required for the legitimization of the entry of foreign military forces into a country
The timely intervention of the religious dignitaries of our country in the extremely burning issue regarding the proposed agreements with the USA brings in some consolation amidst the prevailing desperation. It is heartening to note that important respected clergy of the highest order were associated in this magnanimous move to settle down the volatility surrounding the suspicions hanging over. The effect of this most welcomed intervention of public interest became obvious with the almost immediate response by the President's open reassurance that he would not permit any foreign armies to come to our country as conjectured.

The prelates associated in this declaration of March 31, 2019, comprised of the Mahanayake Thera of the Asgiriya Chapter, both (deputy dignitaries) Anu Nayake Theras of the Malwatte Chapter and his Eminence Cardinal Malcolm Ranjith, the Archbishop of the Roman Catholic order, among other religious dignitaries. This Historic move came as a welcome pleasant surprise and a ray of light to the despair that was overwhelming the country centred round the proposed controversial Status Of Forces Agreement (SOFA) with the USA, following the Acquisition and Cross Services Agreement (ACSA) that has been renewed in 2017.

Acquisition and Cross-Service Agreements, collectively referred to as ACSAs, are applicable worldwide to acquire logistics support, supplies, and services directly from or provide them to a foreign government or organization (such as NATO or UN). Such agreements provide for military cooperation between the two concerned countries including the use of Ports and Airports in addition to other specified areas of support. These agreements are invariably supportive of the foreign powers more than any accruing benefits to us with regard to the direct objectives. Because the Military support a country such as ours could offer to a leading military power is minimal while the super power stands to gain huge benefits in their strategic positioning both economically as well as militarily.
"SOFA" is an agreement between a host country and a foreign nation stationing military forces in that country. SOFAs are often included, along with other types of military agreements, as part of a comprehensive security arrangement. SOFA does not constitute a security arrangement; it establishes the rights and privileges of foreign personnel present in a host country in support of the larger security arrangement. According to International Law any application under SOFA will not be regarded as something related to Military Occupation.

SOFA is intended to clarify the terms under which the foreign military is allowed to operate. Typically, purely military operational issues such as the locations of bases and access to facilities are covered by separate agreements. SOFA is more concerned with the legal issues associated with military individuals and property. This may include issues such as entry and exit into the country, tax liabilities, postal services, or employment terms for host-country nationals, but the most contentious issues are civil and criminal jurisdiction over bases and personnel. For civil matters, SOFAs provide for how civil damages caused by the forces will be determined and paid. Criminal issues vary, but the typical provision in US, SOFA is that US courts will have jurisdiction over crimes committed either by a service member against another service member or by a service member as part of his or her military duty, but the host nation retains jurisdiction over other crimes."

It is very clear from these world accepted definitions that SOFA is required for the legitimization of the entry of foreign military forces into a country. We are fortunate that we are not invaded by any foreign military power since independence. Even under the height of LTTE insurgency we only confronted a local group, though suspected with international financing, without any aggression or direct involvement of an invasion. The latest episode believed to be an ISIS backed massacre quite unfounded from the point of view of "why Sri Lanka?", also does not assume the proportions of a direct foreign invasion.
Hence the big question, why do we need an American military in our soils, Facilitated under an agreement which tantamount to long term occupations with several other Accesses going beyond a normal standard ACSA. Under these circumstances the conjectures and concerns of the people regarding the independence of our citizens and the sovereignty of the country are extremely justified. The visits of US Ambassador to clarify matters to the Buddhist religious dignitaries and the catholic clergy shows that a SOFA is an urgent necessity of the US in the current international context than a need of our country to combat an ISIS-financed, locally supported, terrorist movement. The accomplishing suspicious nature behind the move to enter into SOFA in a hurry at this moment by our politicians, is worst confounded as displayed by their actions and pronouncements positively hell-bent towards such a step.

In this context the entire country should applaud the steps taken by our prelates to publicly denounce any foreign army disguised in any form entering our country. If our politicians are concerned about the restoration and reconstruction of the damages caused due to the recent terrorist attack, as highlighted by the religious dignitaries we do not need the stationing of an enormous army or armies for such purposes. We do not want any slaughter-tapping of our resources, subjugation of our freedom, independence and the national sovereignty behind this ostensible Xavier move masquerading under their strategic maneuvers in disguise of support to establish their fast loosing grounds and hold in the Asian region.
As emphasized in the declaration of the religious dignitaries, our culture going beyond 2500 years marked with amazing historical achievements, can sustain our survival as one united nation with multifarious communal and religious interests, without any external support or intervention. Among other important aspects highlighted in the statement issued under the signatures of the religious leaders the following points need to be emphasized.

1. The party and patrician political system that thrived since independence has resulted in creating a challenge to our independence and the sovereignty;
2.The unilateral agreements and understandings by this government have caused a challenge to our non-alignment and our declared foreign policy;
3.The parliament that has been elected for a period of five years has no mandate for taking any measures to subjugate our sovereignty;
4.They strongly oppose any agreement that permits the entry of any foreign army or power to the country;
5. The current country situation is hardly conducive to enter into any such agreements;
6.The government should take steps to ban. all forms of extremist organizations and take measures to implement an uniform law applicable to the whole country;
7. Any agreement that has any consequential adverse effect to our sovereignty should receive the prior consensus of the people through a referendum;

While respectfully endorsing the above views we express our wholehearted satisfaction and appreciation for this highly important national step taken by our religious leaders. It is equally heartening to note that this step was not associated with any party political clouts or with any association of political elements.