---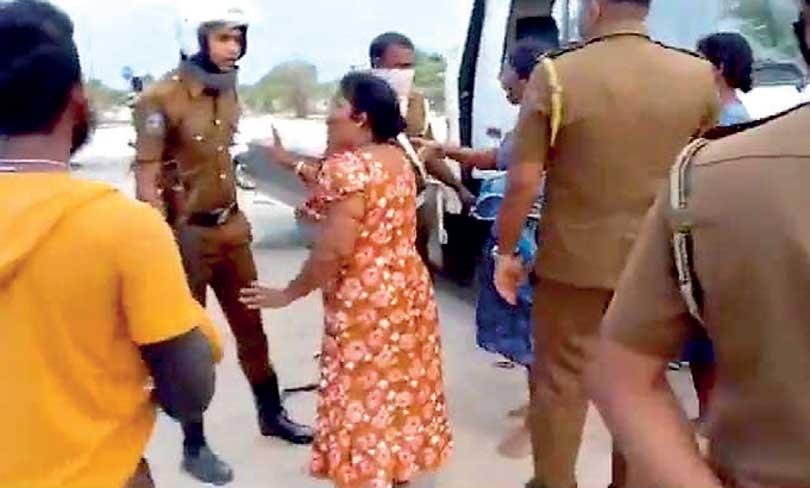 By Romesh Madusanka
A tense atmosphere prevailed in Kudaththanai in Point Pedro when residents of the area obstructed the duties of the police after the police arrested a group of illicit sand miners.

Police said four suspects were produced in Court while 15 others were to be arrested.

Meanwhile, three women admitted to hospital, made a complaint to the Human Rights Commission claiming that the police assaulted them during the clash and requested for a formal investigation.

However, a senior official in the Point Pedro police who denied the allegation, said the police had not assaulted anyone who protested and that none of them received injuries in the incident.

He said that a group of individuals were attempting to take advantage of the incident for personal gain and to prevent futher raids.
three women admitted to hospital, complained to the Human Rights Commission claiming that the police assaulted them