---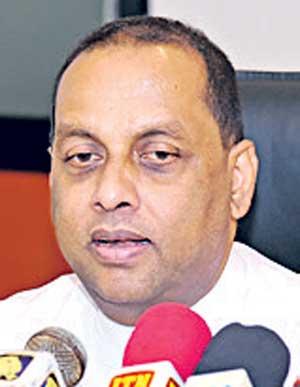 By Sandun A. Jayasekera
The Muthurajawela Wetlands, one of the largest and well-known Nature Reserves in the country would be Gazetted shortly as a 'Wild Life Protection Zone' (WLPZ), Environment Minister Mahinda Amaraeera said yesterday. "Dumping of demolition waste and landfilling in the protected lands will be fully prohibited," he said.
"The use of demolition and building waste after destroying of old buildings in Colombo for new buildings for landfilling at Muthurajawela will also be fully prohibited after the declaration of the WLPZ," he added.
Minister Amaraweera, addressing the media at the Central Environment Authority (CEA) auditorium last morning said one of the biggest threats to the Muthurajawela nature reserve was the dumping of demolition waste and the use of them to reclaim land in the protected area.

"This has to be stopped forthwith for its unique and highly diverse ecosystem," he said. "I have witnessed a large number of cites where unauthorized construction and dumping of building waste during a recent visit to Muthurajawela. The Government has decided to declare the nature reserve as a WLPZ and protect it for future generations. The mapping of Muthurajawela has already begun before releasing the Gazette," he said.
The Muthurajawela Marshes with the extent of 7,580 acres is Sri Lanka's largest saline coastal peat bog. The marsh is notable for its unique and highly diverse ecosystem and is listed as one of the 12 priority wetlands in Sri Lanka.

In 1996, a part of the Muthurajawela marsh was declared a wetland sanctuary by the government, under the Flora and Fauna Protection Act, in recognition of its vast bio-diversity.