---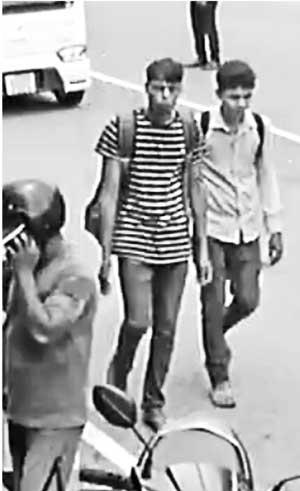 Police yesterday released a photograph of two suspects believed to be wanted over a murder, where an individual was hacked to death in Eheliyagoda on
September 19.

Police said the Eheliyagoda Police had commenced an investigation into the murder through CCTV footage.

The murder had been committed on the Thalapitiya-Epitagedara Road.

Police informed the public to contact the OIC of the Eheliyagoda Police via 071-8591402 or Eheliyagoda Police Station via 036-2258222 if they have any information on the suspects appearing on the picture.