---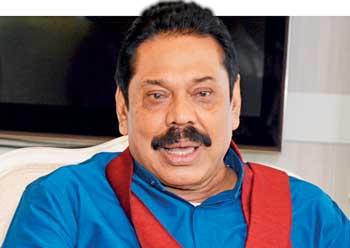 By Yohan Perera
Prime Minister Mahinda Rajapakse had told former Speaker Karu Jayasuriya that calling for an all party conference will be considered when a nomination for the election is closed after Thursday March 19 2020.

Sources close to former Speaker Karu Jayasuriya told Daily Mirror that he had a telephone conversation with Premier Rajapaksa on Monday evening to get him to convene an all-party leaders meeting.

He had contacted the Prime Minister after the JVP TNA and UNP all requested for some action with regard to elections in the wake of the crisis caused by COVID-19.
' He had gone in his capacity as the former Speaker and the fact that major recognized parties in the last Parliament had requested for action" sources said.