---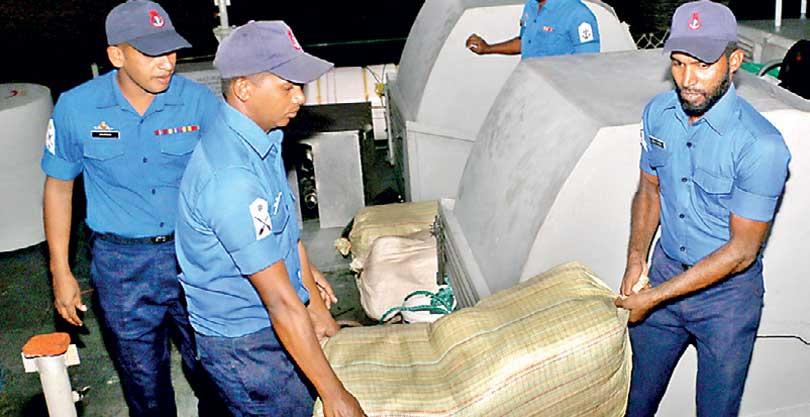 A total of 988kgs of Kerala cannabis has been seized during naval operations carried out in this year, the Navy said.

They said out of the total stock seized, over 700kg of Cannabis has been from operations conducted in northern waters.

The Navy recovered about 157kg of Kerala Cannabis during an operation conducted in the seas off Kankesanthurai on Tuesday.

The Navy said they have been playing a pivotal role to support the national endeavour to ward off the drug menace from the country, by expanding its anti-drug operations.
"The drug smugglers are constantly attempting to bring in narcotics via sea routes, with the intention of distributing them in the island. However, the Navy has been able to successfully foil a number of such attempts by drug smugglers, the navy said.

The Navy will continue to keep its vigil around the clock to prevent the influx of drugs into the island, by sea.