---
Milinda Moragoda has been invited to serve on the Advisory Network of the High-Level Panel for a Sustainable Ocean Economy (HLP). The advisory network is comprised of leaders from non-governmental and inter-governmental organisations, and global companies working to establish a sustainable ocean economy.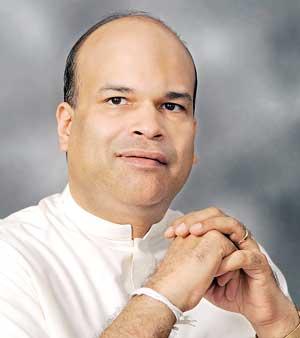 The HLP is comprised of Presidents and Prime Ministers from around the globe, and aims to inspire ambition, motivate action and accelerate progress towards a regenerative ocean economy. Because the HLP's members are active heads of government, they bring political commitment, influence and expertise to the task. The countries which the Presidents and Prime Ministers on the Panel represent include Australia, Canada, Chile, Fiji, Ghana, Indonesia, Jamaica, Japan, Kenya, Mexico, Namibia, Norway (co-chair), Palau (co-chair) and Portugal. The UN Secretary-General's Special Envoy for the Ocean is a supporting member.
From 2005-2008, Milinda Moragoda also served on the High Level Commission on Legal Empowerment of the Poor, which was co-chaired by former US Secretary of State, Madeleine Albright and eminent economist, Hernando de Soto. The Commission comprised several former heads of state, eminent economists and leading international figures.