---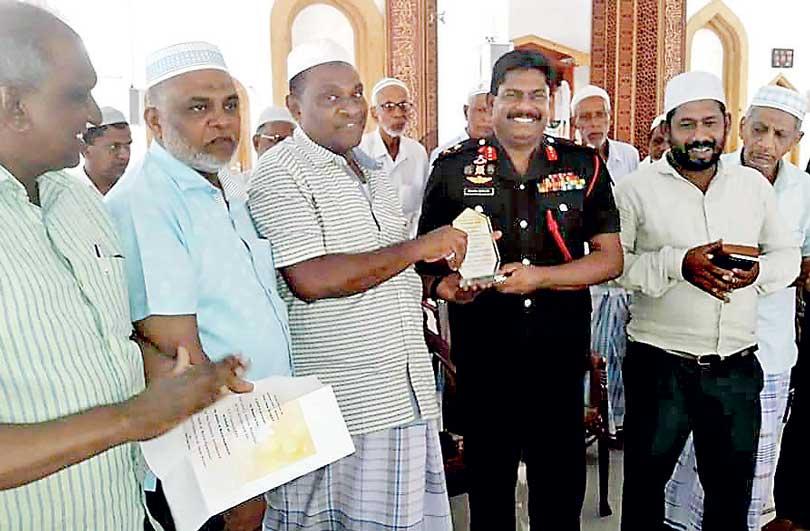 By. Aslam S.Moulana
The people of Maruthamunai and Kalmunai organised a farewell ceremony on Saturday to Major General Mahinda Mudalige, who had been serving as the Commander of the Ampari District for the last three years.

The Commander was going on a promotion as the Commander of the Western Province.

The events were held in the Kalmunai Town Jumma Mosque preside over by the President of the Kalmunai Traders Association K.M.Siddiqque, and President of the Maruthamunai Masjidul Kabir Jumma Mosque P.M.Raisool Islam.

Appreciation and gratitude were expressed for the service rendered by the Army Commander and souvenirs and mementos were presented.

Major General Mahinda Mudalige praised the role played by and the co –operation rendered by the Muslims following the Easter attacks. He also expressed distress regarding the inconvenience caused to the Muslims after the incidents.

The Commander bade goodbye to the people after shaking hands with them.
Appreciation and gratitude were expressed for the service rendered by the Army Commander and souvenirs and mementos were presented