---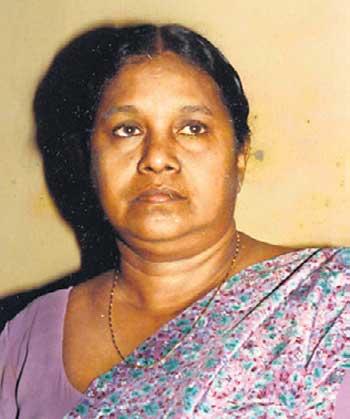 Popular songstress of yesteryear Indrani Wijebandara (Senaratne) passed away yesterday afternoon at the National Hospital in Colombo at the age of 79, family sources said.

Indrani who married Sisira Senaratne in May 1962, will be remembered for her evergreen songs such as 'Gaya Geethayan Game Wel Eliye', 'Budu Samine', 'Vesak Kekulu', 'Sudupata Mal' and 'Sandapane Mal Pipuna', Sujatha, Oba Gathin Ma Langai, Dhammi Thawamath Adarei and others.

She had sung in almost 40 Sinhala films and held the 'Sisindra' concert in several countries together with Sisira.

She was the mother of Subhani, Sanjaya and Samira.

Funeral arrangements will be notified later.