---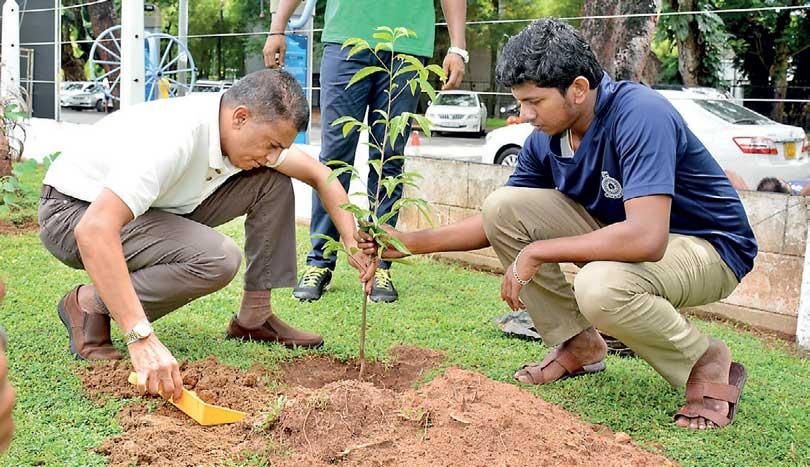 Award-winning Movie Director, Chandran Ratnum took off from his busy schedule to plant trees with his daughter, Danara at the Sri Lanka Foundation Institute premises recently.
This Tree Planting Programme is designed to create an awareness on climate change and counter same with tree planting. Chandran was of the opinion that all parents should educate their children on the pending disaster – global warming, and take appropriate action to mitigate the problem and if not the future generation will pay a heavy price for our negligence.
Cricket is the most popular game in Sri Lanka and the World Cup Cricket Tournament will be an ideal platform to take this message to the public. Green through Cricket will plant 10 trees per every World Cup run scored at the Tournament and the organisers do hope to take the message to the other World Cup Cricketing countries.

The President's Counsel, Mr. Sarath Kongahage was the Chief Guest and Roshan Mahanama represented the Sri Lankan Cricketing Community.

Chandran wanted to promote the concept through his friends, social media, and movie industry to plant trees as much as possible in Sri Lanka.
Chandran wanted to promote the concept through his friends, social media, and movie industry to plant trees as much as possible in
Sri Lanka