---
Blue whales and sperm whales, the largest baleen and toothed whales in our oceans, spend time off the coastlines of Sri Lanka. Both species lead fascinating lives that we have gradually begun to unravel.
Who better than Dr. Asha de Vos to take you on a journey that compares and contrasts the two species not only in our waters but also in other ocean basins, all based on her personal experience and extensive research.
Dr. Asha de Vos is a Sri Lankan marine biologist, ocean educator and pioneer of blue whale research within the Northern Indian Ocean. She has degrees from the University of St. Andrews, University of Oxford and the University of Western Australia but escaped academia to establish her own Sri Lankan grown non-profit, Oceanswell. Oceanswell, Sri Lanka's first marine conservation research and education organization is home to the well-known 'Sri Lankan Blue Whale Project' the first long-term study on blue whales in the region. Asha's work has led to many key research publications, that are used to inform policy at the local and global level. Her work has also been showcased internationally by Channel 7 Australia, the BBC, the New York Times, CNN, WIRED UK, the New Scientist, TED, Grist, GOOD, Nature and National Geographic.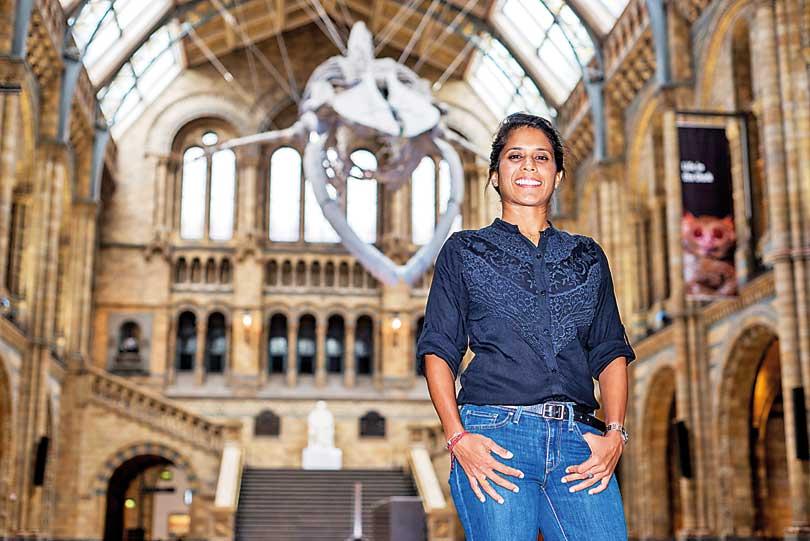 Asha is the first and only Sri Lankan to have a PhD in Marine Mammal research,the first Pew Fellow in Marine Conservation from Sri Lanka and also the first National Geographic Explorer from her small island nation. Asha is also a TED Senior fellow, an Ocean Conservation Fellow at the New England Aquarium, a Duke Global Fellow in Marine Conservation, and a World Economic Forum Young Global Leader. In 2018 Asha was recognized with a prestigious WingsWorldQuest Woman of Discovery at Sea award, was a global winner for the UK Alumni Awards in the Professional Achievement category that recognizes alumnae whose work has created change in their chosen profession, a Woman in Management Inspirational Woman of the Year Award, an Ada Derana Sri Lankan of the Year Emerging Global Scientist Award, named one of Asia's sustainability superwomen, listed on the BBC 100 Women 2018 list of most inspiring and influential women from around the world and named Lanka Monthly Digest's Sri Lankan of the Year.
In 2019 Asha was named one of 12 Women Change-makers by the Parliament of Sri Lanka. Asha's life work is to change the current marine conservation model, protect this unique population of blue whales and inspire the next generation of diverse ocean heroes.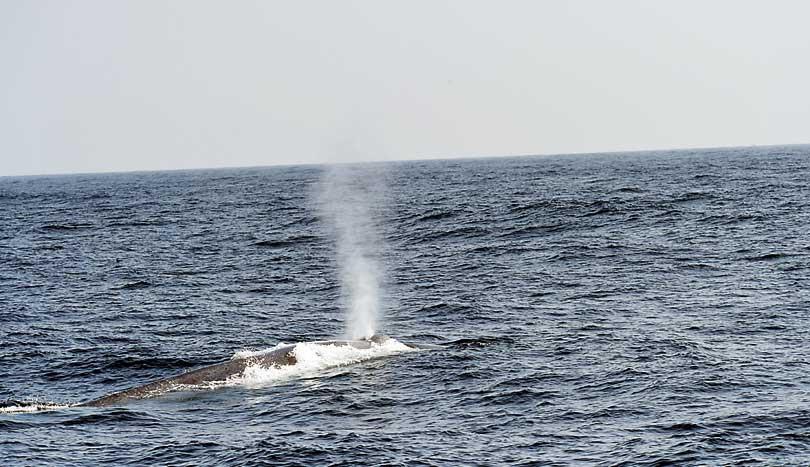 18th July 6p.m. at the Jasmine Hall, BMICH, Bauddhaloka Mawatha, Colombo 7.
The Wildlife and Nature Protection Society Monthly Lecture is open to all members and non-members, admission free
At 6p.m., July 18, 2019 at the Jasmine Hall, BMICH