---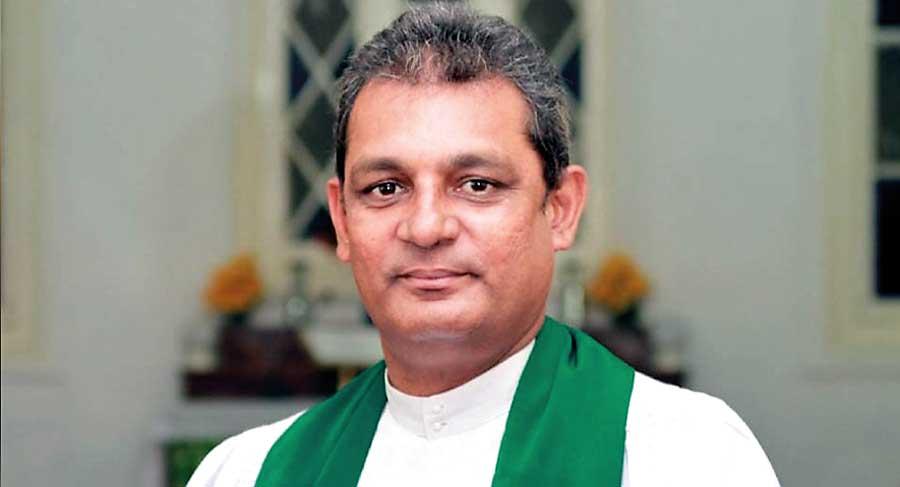 What a disaster it would have been had his parents decided they had the perfect family, a son and a daughter. No, they embraced the addition to their family knowing he was a gift from God; brought forth into this world as their

third child. This child, as the years rolled by, went on to become Rt. Revd. Dushantha Rodrigo. We must remember especially Ruth, his mother, who encouraged him to follow his calling.

Bishop Dushantha's compassion and kindness, his always looking on the bright side of things and his never bearing a grudge against anybody are his outstanding characteristics. His charisma is God given. When he was at St Michael's Polwatte as our Vicar, he was informed about the plight of one of the ladies who came for the free lunch given to the poor in Polwatte. She lived in a shack. He made arrangements, got her admitted to Marc Sri in Katukurunda, went to see her more than once and finally attended her funeral.

There was another man who had owned his own house, but had been played out by his brother. This man slept on the steps of the church. One day he had became boisterous and Bishop Dushantha showered him, made him wear new clothes and went to get his van to take him to hospital. When he arrived driving his van, this man was back beneath the shower in his new clothes.

Every year when Christmas approaches, he takes many among those who wish to join him to visit the Leprosy Hospital in Hendala. They go carrying gifts, food and drinks for all patients and the staff and spend a morning making the patients very happy.
These are just a few things he did whilst at St Michael's Church. Bishop Dushantha "works heartily as for the Lord rather than for men" Colossians 3:23
He loves what he does and he does what he loves.

His simplicity is demonstrated by his travel to Kandy, Jaffna and many other places by public transport without using the vehicle he has been given. Even after being elected Bishop he has been seen travelling around Colombo, on his own scooter; possibly being the first bishop to do so in recent times.
Last Sunday (November 8) Bishop Dushantha showed his utter simplicity at all times. This day was the start of the 175th celebration of the Church of Ceylon. He gave pride of place to three former Bishops - Bishop Kenneth Fernando, Bishop Duleep de Chickera and Bishop Dhiloraj Canagasabey to do the services in Sinhala, English and Tamil respectively.

Bishop Dushantha loves dealing with youth and children. This is as it should be, but he does not forget the elderly. He has taught at several schools, but during his last stint as Headmaster of S.Thomas' Preparatory School, Kollupitiya, he did great service to the institute. The same can be said about the stints he had in the capacity of the Vicar of the Church of SS Mary and John Nugegoda for two years and the last four years as the Vicar of St. Paul the Apostle at Kynsey Road.

I simply cannot comprehend the amount of working hours he puts in a day. After two qualifying degrees B.D and B.TH, which he needed to join the priesthood, he has obtained two Diplomas and a Masters degree from the Open University. He always does his work for the Glory of God and often says "Much is expected from those to whom much is given."
May Bishop Dushantha and his wife Shehara be blessed mightily as they journey together as faithful stewards of God's grace.