---

Condemning the actions of the police, human rights activists, called for justice to be meted out to Anne Ranaweera. Having been subject to both physical and verbal assault at the hands of the police, in her home and at the police station, Ranaweera intends to legally pursue this breach of her fundamental rights.
On August 13, Anne Ranaweera, a 33-year-old freelance journalist for the Catholic newspaper Gnanartha Pradeepaya, was brutally assaulted by police at the Pamunugama Police Station.
According to the victim, her ordeal began when at around 9:30 am four male policeman, one in uniform and the others in plainclothes, had scaled her neighbour's wall and forcibly entered her property in Pamunugama. She was woken up by her six-year-old son, but before she could come out, two plainclothesmen forcibly entered her room while she was still in her nightwear. "I asked them to leave so that I could change, but they started shouting and abusing me in foul language," recalled Ranaweera, who is also a practitioner of traditional medicine. The men had then demanded that she accompany them to the police station. "I called the Officer-in-Charge (OIC) and told him that the police were here, and asked him what I should do. He told me to come with them. When I told the policemen that I would change clothes and come to the station, they didn't listen and started using foul language and brought poles into the house," the victim said.
Ranaweera had insisted that a Woman Police Constable (WPC) be present to accompany her to the station
Activist Ruki Fernando emphasised that all citizens had the right to be free from torture under all circumstance
Despite such acts of intimidation, Ranaweera had insisted that a Woman Police Constable (WPC) be present to accompany her to the station. The victim revealed that the WPC had arrived while she was changing in the bathroom. While in the bathroom, she had contacted her medical teacher and Catholic priest Rev. Xystus Kurukulasuriya, and alerted them of the situation. "The police continued to shout and use foul language. S.I. Perera then entered my room while I was in my towel and started videoing me on his phone. And the WPC allowed him to do this," the victim said, recounting her ordeal.
After exiting her house, the cops had tried to assault her with a pole because her mother had objected to her being handcuffed. "They dragged me by my saree into the jeep. When my mother tried to intervene, S.I. Perera began to hit her,"Ranaweera charged. These incidents were witnessed by her mother and six-year-old son. She added that except for the jeep driver, the others had continued to abuse her in foul language all the way to the station.
When she was brought to the police station at around 11.30 am, Rev. Kurukulasuriya was there, and she told the priest what had happened. The OIC then summoned her to his room. "When I complained that the police had videoed me, he started shouting at me. Father entered the room at that point. The OIC threatened to put me in jail saying that I had obstructed them from performing their duty. They then dragged me into a cell," she recalled. While in the cell she had shouted, prompting them to bring her back to the OIC's room. "They didn't allow me to talk. After that, S.I.Perera attacked me with a metal chair. I couldn't even block the chair because I was being held down on either side. After I fell back, he kicked me," she charged. Both she and Rev. Kurukulasuriya had protested against the officer's violent behaviour.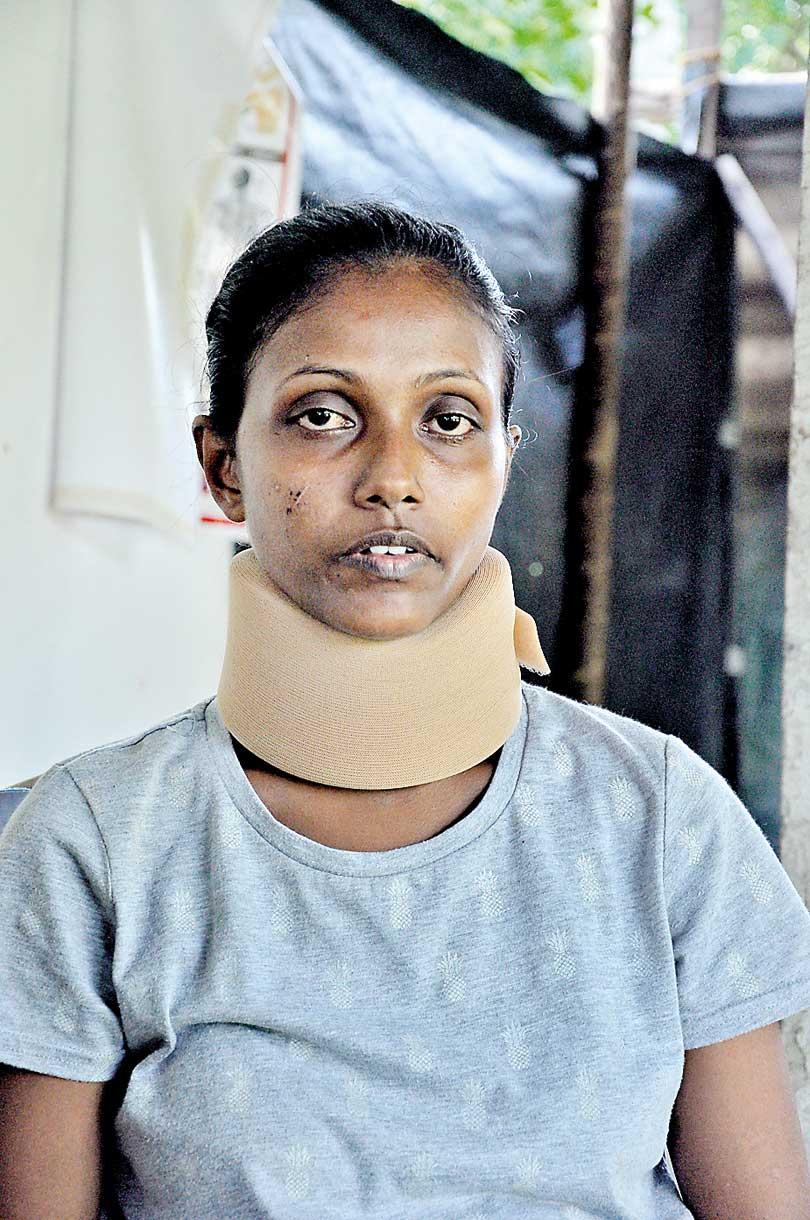 After that the OIC had asked her if she had anything to say. She had requested that the other officers leave the room. When Rev. Kurukulasuriya had asked why Ranaweera was brought to the station, the OIC had replied that there were no charges or entries made against her. According to the OIC, the police had acted on calls from five houses complaining that Ranaweera was engaging in an unlawful ayurvedic medical practice. But there were no written documents against Ranaweera.
Rev. Kurukulasuriya told Daily Mirror that he went to the police station after Ranaweera had alerted him of her unfolding ordeal. He confirmed that S.I.Perera had attacked her with a metal chair and that she could have been grievously injured had it struck her head. Concerned for the victim's safety and wellbeing he said he did not wish the situation to continue. "I came for the sake of peace and would like to resolve this peacefully. I don't know what would have happened if there wasn't an agreement to settle this peacefully, and that is why I was able to get her released," he said, while stressing that the police must conduct themselves appropriately.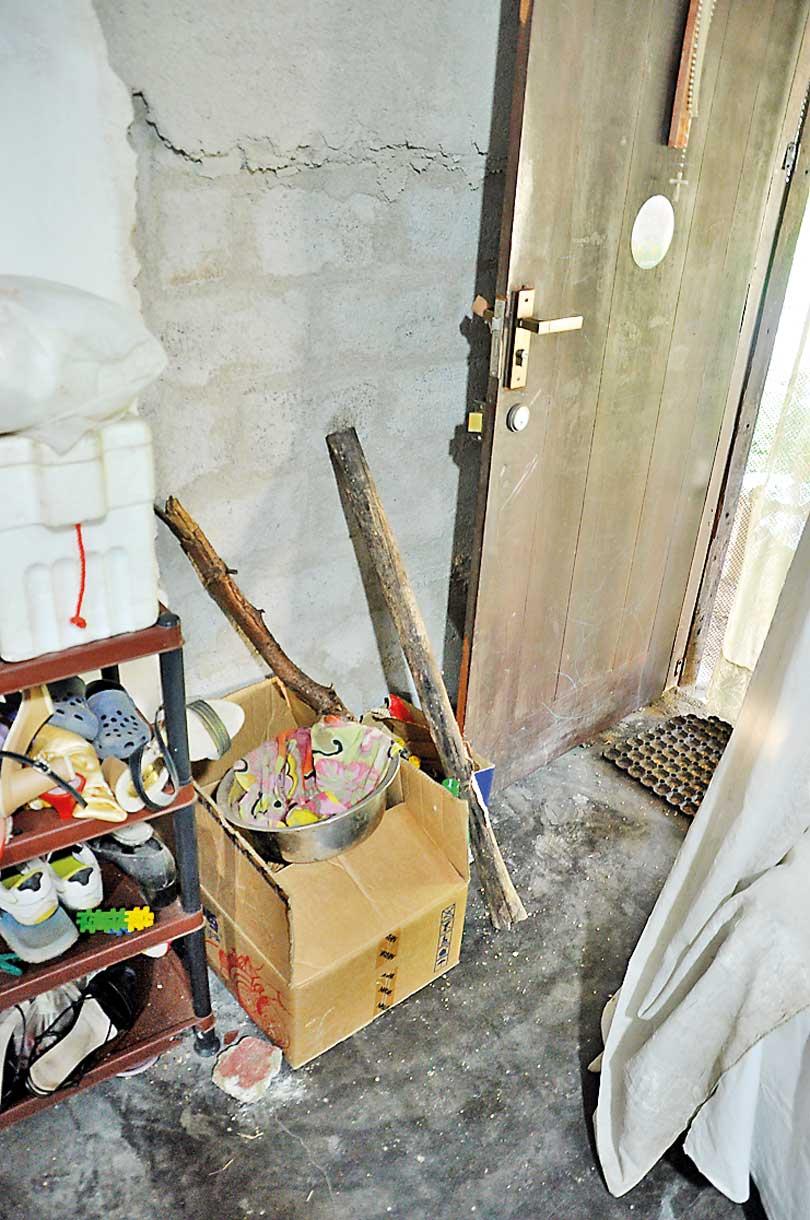 Refusal to cooperate
After returning home, Ranaweera had treated herself. But as the pain had not subsided she sought treatment from the Pamunugama Hospital. From there she was referred and admitted to the Ragama Hospital. While there, the police had visited with Rev. Kurukulasuriya and tried to cover up the incident. But Ranaweera refused to cooperate. She was later discharged after being examined by the Judicial Medical Officer (JMO).
On Saturday August 17, a doctor from her organisation had visited her. "At around 7 pm the neighbours surrounded and hit his car, and tried to scare him off and his family. Then one of them broke down my gate and hurled rocks at the house, breaking the windows," Ranaweera said. Responding to her call to 119, the Pamunugama Police OIC and two other policeman turned up at her residence. They had reportedly told her that her neighbours had complained that she had assaulted them, and if she had any issue, she should lodge a counter-complaint.
Ranaweera has submitted details of her police ordeal to the Right to Life organisation, which is assisting her to advance her case. A detailed complaint has also been filed at the Human Rights Commission (HRC). Meanwhile Police Media Spokesman SSP Ruwan Gunasekera said that the Assistant Superintendent of the Pamunugama Police was investigating the incident, supervised by the Senior Superintendent of the Negombo Police.
Speaking to the media on August 20, Director of the Centre for Society and Religion (CSR) Rev. Ashok Stephen said that the Catholic Church vehemently condemned the police attack on Ranaweera. He emphasised that the police had flouted the law and violated the victim's fundamental rights. "There was no proper complaint against her, and still she was abused.
The police have exceeded their legal powers and there is evidence to show that she was brutally assaulted by the police, both physically and verbally," Rev. Stephen stressed. He added that unless a proper hearing and ruling was given by the HRC, a fundamental rights case would be filed in the Supreme Court (SC). "The behaviour of the police is not good for democracy and good governance of this country, and people have the right to protect their fundamental rights. As citizens we should rally round and do our best to counter these situations," the priest said.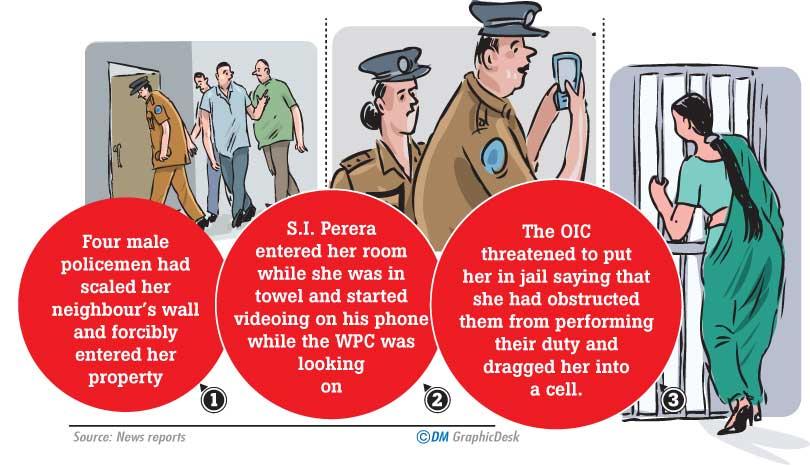 Activist Ruki Fernando emphasised that all citizens had the right to be free from torture under all circumstance. "It's clear the victim was subject to inhumane and degrading treatment by the police, both at her home and at the police station," Fernando said. He said the OIC and other officers should be held responsible for the incident. He also called for an immediate investigation where both victim and witnesses are protected against further threats and intimidation. Activist Chameera Perera admonished the police, saying their behaviour was an embarrassment to their profession. He emphasised that as a journalist, medical practitioner, citizen and woman, Ranaweera should be given the respect that is due to every citizen. The speakers urged civil society groups, human rights activists, journalists and other citizens to stand in solidarity with Ranaweera in her pursuit for justice.