---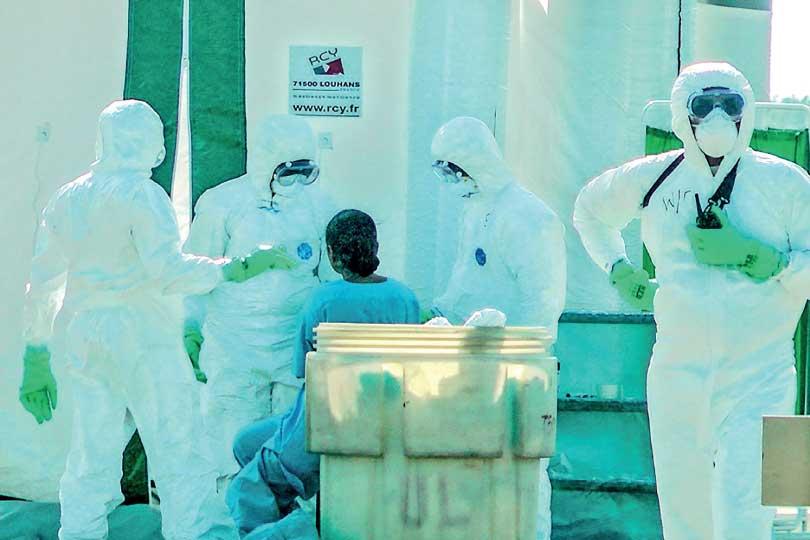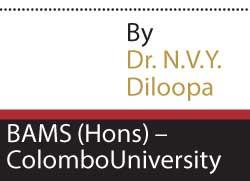 A Sri Lankan student who was evacuated from the Chinese city of Wuhan being probed by medical staff wearing protective gear on February 1 at Mattala Rajapaksa International Airport (AFP)
Novel coronavirus (2019-nCoV) is a recently identified organism in the coronavirus category. Coronaviruses can affect animals as well as humans in different virulences. MERS and SARS are classified under coronaviruses. Although 2019-nCoV hasn't made complications as severe as MARS or SARS, it is of high virulence. As this outbreak instills the fear of a vast community disaster among Sri Lankans, taking precautions is helpful in preventing the spread of the epidemic.
Symptoms of coronavirus are mentioned as dry cough, fever, nasal obstructions, fatigue, rhinorrhoea, headache, throat pain and loose stools. Children under the age of five, the elderly population, women in pregnancy and lactation, immunocompromised individuals and those afflicted by chronic disorders are susceptible to this condition. As this is a communicable disease, maintaining proper hygiene methods is vital.
With respect to Ayurvedic medicine, maintenance of immunity and body strength (Vyadhi Kshamathwa and Sharia Bala) and the following of Rasayana therapies are important to resist infectious diseases.
As a preventive aspect based on personal patterns of food intake, one should consume food and beverages on time, use lukewarm water, maintain a balanced diet with necessary nutrients and consume food consisting Shad Rasa (sweet, sour, salty, astringent, bitter and pungent tastes) to acquire sufficient energy and immunity against infections. The consumption of Indian gooseberries (Nelli) and pomegranates too provide protection against these maladies.
Gargling one's mouth using boiled water of Heen Maduruthala and Black Pepper, the use of Nelli and Rasakinda boiled water as a beverage, including garlic into the diet or consuming it with boiled water will create immune-enhancing effects against infections. Fumigation of indoor premises using Gugul, Perumkayam (Asafoetida), Haldummala and Neem leaves too provide safety from such conditions.
These are a few advices for you to follow daily to remain safe from infectious diseases, especially during the novel coronavirus outbreak.