---
How should they overcome the mid-life crisis?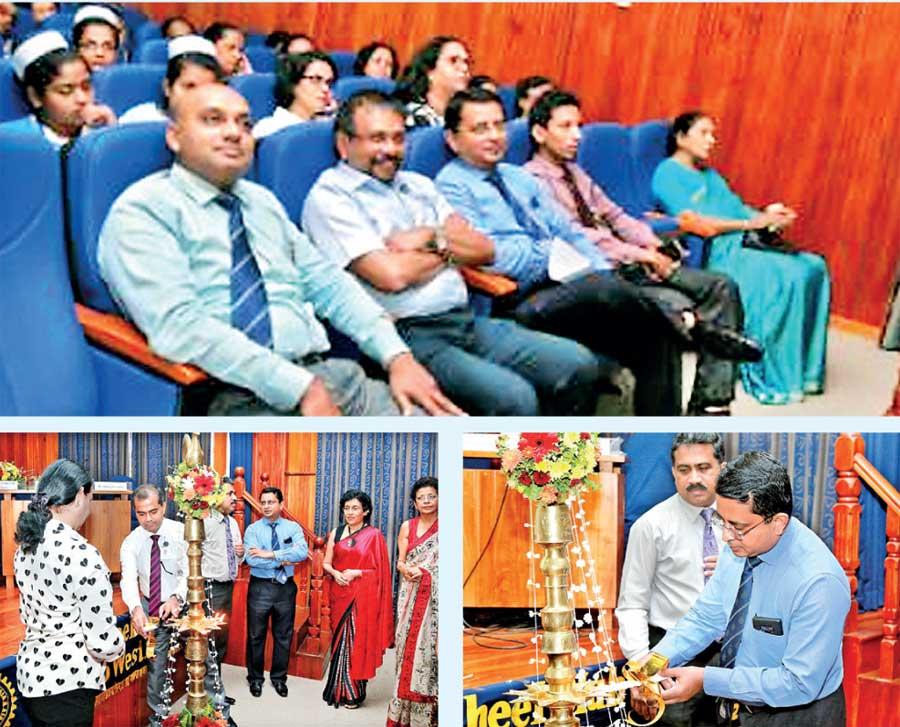 n Sri Lanka, deaths from cancer are on the rise. In 2018, government statistics showed the registration of 29,843 cancer patients. Out of them, breast cancer had been the commonest. Cervical cancer had come next.
This frightening development caused the Menopause Society of Sri Lanka in collaboration with the Inner Wheel Club of Colombo West to organise a seminar in order to send a strong message to women of mid-life and beyond.
Thus, a group of eminent Obstetricians and Gynaecologists – all members of the Menopause Society, addressed a packed house last week at the Samson Rajapaksha Auditorium, SLCOG House on Current Management of Post Reproductive Health of Women. Some startling revelations were made during the event as to when and where cancer strikes women and how crisis situations caused by it can be overcome when they openly discussed subjects rarely spoken of in public.
The seminar was sponsored by Dr Mrs Enoka de Silva in memory of Dr J.C. de Silva.

In 1925, the lifespan of Lankans was 50 years. Today, it is 79 for women. The middle age is considered to be between 40-60 years and the old age is over 60. The President of the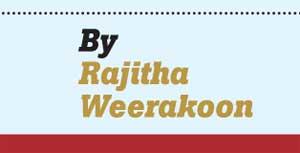 Menopause Society, Dr Sanath Lanerolle, VOG of Castle Street Hospital for Women said that these developments call for women to focus on the effective management of their mid-life.
Men's life span given by Dr Mangala Dissanayake, Consultant Obstetrician and Gynaecologist of Kethumathi Maternity Hospital, Panadura was 71. So women live longer than men. But her crisis period is 50-51as menopause, in general, occur between this period. A smaller percentage has premature menopause which could cause ailments such as thyroid and diabetes.
Hot flushes he said follow menopause which a woman can get at the age of 60 and which can cause diabetes in later life. It will also affect sleeping patterns. However, he cited a string of ailments that occur due to the lack of oestrogen – a hormone that develops and maintains female characteristics of the body. Depression, irritability, anxiety, nervousness, even dementia were among them.

Osteoporosis, yet another post-menopause menace, also affects the skin, thinning of hair, weight gain, pain in the breasts, irregular heartbeat and palpitation which can even lead to heart attacks. He said a woman needs oestrogen and cholesterol to overcome such incidence.
Dr Piyusha Atapattu, Consultant Physician, Department of Physiology, Faculty of Medicine, Colombo University put down 80 as the latest lifespan of women. If the lifestyle and nutrition are not modified after menopause, she warned that it could result in a bent spine when she showed a picture of a "kudu" woman with her spine bent into two which osteoporosis can set off. Obesity she warned, can also give a protruding tummy as well as heart attacks.
Another aspect she cited to ponder over is the fact that a woman on reaching mid-life, finds herself left alone in her home with most of the family members have left with marriage or whatever. Loneliness can lead to dementia. But she said to look at the positive side of it. At 50, she has money in her hands, so she doesn't depend on others. She is free to do what she wants and she makes her own decisions.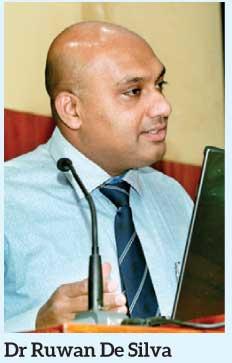 And by 50, you have spent 2/3rds of your life. 1/3rd is life after menopause. To avert the incidence of ailments, you can look after yourself. You need good nutrition, exercise, weight-control, aim for the Body Mass Index (BMI,) vitamin D, calcium and protein towards strengthening of bones which are possible for most women to achieve.
Consultant Obstetrician and Gynaecologist of Sri Jayawardenapura General Hospital, Dr Hemantha Perera focused on sexual issues in midlife. He said that it is time we discussed these openly. Sexuality he said declined with the advancing years. However, the sexual act has to be viewed as more than an activity. It is a relationship between two people.
The female brain is smaller than that of a male. Her emotions, however, are vital for sexual relations. She has to respond to his call even if she is not ready. Therefore, without an emotional relationship or emotional bond, there cannot be sexual activity.

Hygiene and cleanliness are two factors that also affect relationships. Stress, incontinence, urethra and bladder problems, however, are issues which need to be discussed with medical personnel. He insisted that medical personnel have to break the ice when a woman or a couple go to them with sexual problems. To get to the bottom of the problem, an appropriate environment should be created for the discussion and there should be easy communication. Close observation is vital to understand an issue as it is a subject people don't discuss openly. In such a situation, drugs must come last.
Most cancers that occur in midlife and beyond can be prevented. Dr Samanthi Premaratne, Consultant Visiting Obstetrician and Gynaecologist of Apeksha Hospital, Maharagama thus gave hope. That is if you lead a healthy life. That should include exercise, maintenance of a healthy weight and sufficient sleep. Besides, a mammogram done every 3 years on reaching 40, helps early detection of breast cancer in which case it can be treated.

950-1000 patients suffer from cervical cancer a year. It is cancer which occurs in women of over 45 years of age. But its pre-cancer cells can be prevented from developing at a younger age with a vaccine. Since 2017 therefore, school girls from the age of 10-15 (above grade 5,) have been given the Human Papilloma Virus (HPV) vaccine through the National Immunisation Programme. The secondary preventive method for those of 30-65 age group is the pap smear test which has to be done yearly in order to detect the virus. Early detection she says can prevent cancer.
Early detection of ovarian cancers which occurs in elderly women can also be treated. However, the dismal news is that there is no screening test available in Sri Lanka to detect ovarian cancer. Dr Premaratne disclosed that one-third of breast cancer occurs after menopause and one-tenth of women run the risk of its incidence.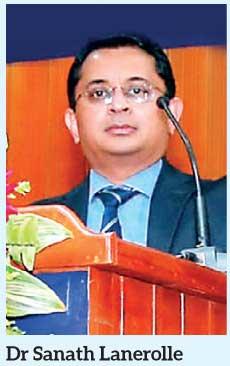 If a girl has early menarche before 11 years and menopause after 55 years; if there is a history of breast cancer in the family and if the mother has her first child after the age of 30 such women run a higher risk of breast cancer.

Dr Ruwan Silva, Consultant Obstetrician and Gynaecologist, FHB Colombo showed the importance of using contraception in mid-life. A woman of 40 is as fertile as a woman of 20 and even if she is in the 45-48 age group, pregnancy is possible. However, when a mother after 40 gives birth, she might give birth to a down-syndrome child. Therefore, contraception is as important for a woman in her 40s as that of a woman in her 20s.
Hormone Replacement Therapy (HRT) – which could be a wonder drug to women of mid-life, was the subject of Dr Madura Jayawardene, Consultant Obstetrician and Gynaecologist of Colombo South Teaching Hospital.

He said HRT could help overcome the incidence of ovarian cancer, hot flushes, sleeplessness, mood changes, irritability, problems with the bladder and the incidence of osteoporosis. HRT improves oestrogen in women and should be started he said around the age of 40 – that is just before menopause and continued till the completion of menopause. However, he warned that HRT should not be taken if a woman is prone to blood clotting as it could lead to strokes.