---
Feb 12, 2021- 40th Anniversary of the 9th Intake of Officer Cadets to Sri Lanka Air Force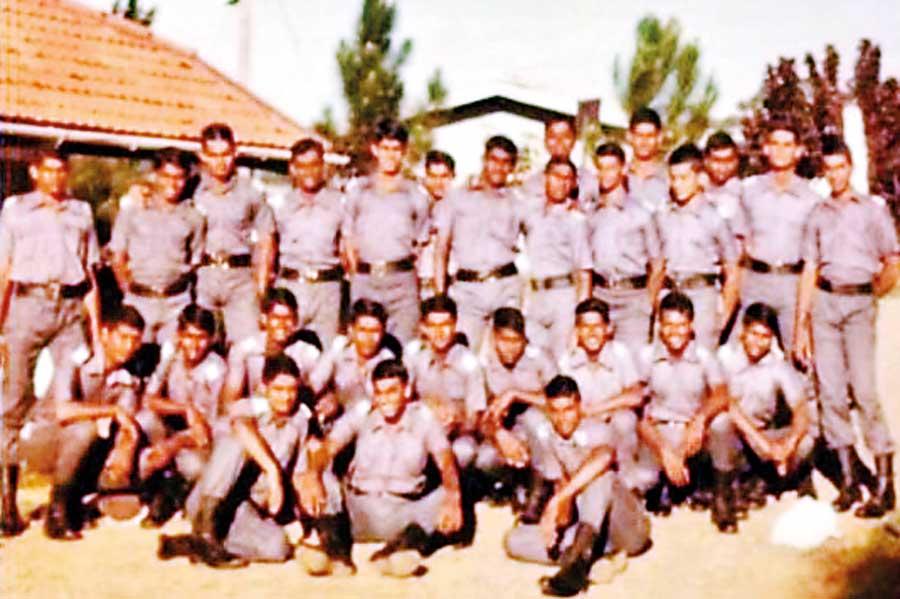 On February 12, 2021, we celebrated forty (40) years since we joined the Sri Lanka Air Force in 1981, as the 9th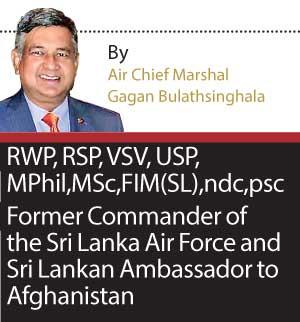 Intake of Officer Cadets. We did our basic combat training at Diyathalawa and had a total of 31 cadets and one student officer all from leading schools. During the initial weeks of training, one of the Cadets opted to leave as he was selected to the Kothalawala Defense Academy and the remaining continued with the training.
By this time, all of the Cadets were allocated to branches that encompassed a majority of the disciplines for the first time in a single intake. Further, our intake was considered large since the 1st intake at that time, as the number was greater. Also, we were considered as a notorious intake for our mischief and discipline as per Air Force standards. The intake comprised of avid sportsmen, who excelled in cricket, rugger, basketball and hockey representing the Air Force and some of the sports at national level.

After completing our basic combat training at Diyathalawa, we were posted to the Air Force Academy in China-Bay for our branch training, and the regiment cadets remained at Diyathalawa and continued in their branch training. Besides, five cadets pursued tertiary education as their branch training externally.
Other than the General Duties Pilots (GD/P) branch cadets, the other branch cadets were commissioned on completion of their training after one year and six months. The GD/P cadets were commissioned subsequently,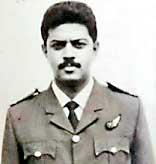 after completing their flying training.

Our career progression was made in the respective branches with time. Each of us chose the furtherance of the career advancement and some left the service due to various reasons at different times. Let me proudly share the six (06) of us, who were members of the Air Force Board of Management (AFBM) at the zenith and held esteem appointments of Commander, Chief of Staff, Deputy Chief of Staff, and Directors while a total of eight reached the air ranks of Air Commodore (one star), Air Vice Marshal (two-star), and Air Chief Marshal (four-star).


Our intake comprised individuals unique in their own character with many talents but, fitted well with strong solidarity within the intake. Our good friendship was like stars. You don't always see them, but you know that they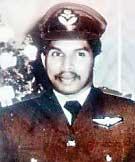 are always there in each other's minds. As batch mates, we talked to each other and spent time together. Also, we trusted one another and helped each other during difficult times. Further, we were considered as a very united and closely knit family with a strong sense of solidarity. The intake family became extended with each of us entering into matrimony. The spouses have kept the link stronger and never missed our regular socializing. Our annual reunion was a calendar happening that was never overlooked.

When we walk down the memory lane out of the thirty-one (31), four (04) were Killed in Action (KIA) while performing active duty and four (04) others have departed forever due to other reasons as of date.
The first to depart was Squadron Leader CK Hulangamuwa (Regiment) on May 5, 1990. His untimely death occurred when he was onboard a Bell 212 helicopter as an observer in pursuit of a group that vandalized a tourist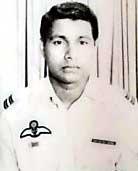 resort in Sigiriya and the helicopter crashed killing all on board.

The next to follow was Wing Commander Ranjan Pakyanathan (Pilot) and Wing Commander Hiran Karunaratne (Loadmaster) who were in the same AN 32 B aircrew that plunged into the sea off Ja-Ela on September 13, 1995. Wing Commander Lalith Nanayakara (Flight Engineer) departed forever on November 18, 1995 at Palay on board a Y-8 cargo flight when the aircraft was shot down and crashed into the sea.
The other batch mates who have departed forever were Flight Lieutenant Asoka Fernando (Aeronautical Engineer) who succumbed to injury in a motor car accident whilst serving. Group Captain Romesh Fernando (Logistics), Squadron Leader Nihal Kodithuwakku Civil Engineering), and Air Commodore Senaka Angulugaha (Logistics) died due to health reasons after their retirement.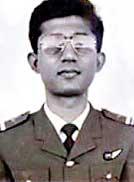 We cherish the wonderful camaraderie and esprit de corps of all of them with a heavy heart on this day. What amazing human beings they were, and what a remarkable life they lived, though short. We feel so blessed that we got to know each of them and today we celebrate their life. Though the eight of them have left us forever, we continue to foster strong bonds with their near and dear ones. It is hard to believe that years have passed by since we said good-bye to them but we couldn't let this anniversary go by without sharing our sentiments for them. We still remember the good times with our loyal companions, friends, and batch mates.
In conclusion, we pause and salute all the batch mates who shed sweat and tears, together with their families, and finally blood for the benefit of the Air Force and paid the supreme sacrifice to protect our motherland.