---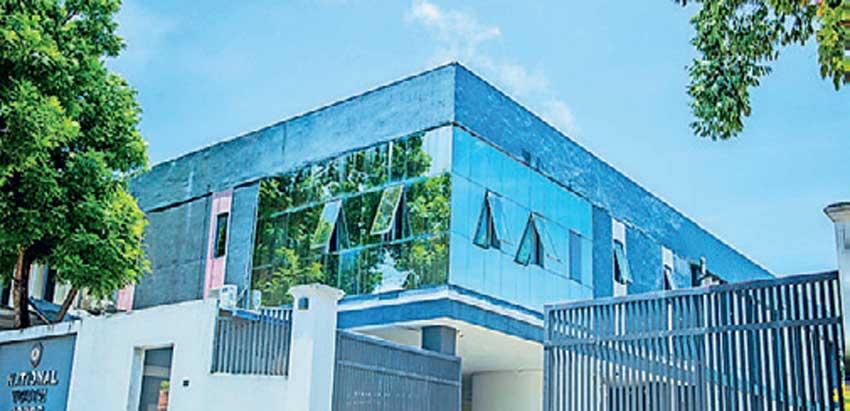 "We cannot always build the future for our youth, but we can build our youth for the future," 32nd President of the United States, Franklin D Roosevelt said in an address to the University of Pennsylvania on September 20, 1940.
The younger generation is like the life line of a country. A country's future is its youth. National Youth Corps (NYC) as the pioneer state Training Institute dedicated to Youth Development, since its inception in 2002 has been committed to the task of training, grooming and guiding the youth of Sri Lanka.
NYC was established under the Parliament Act 21 of 2002 and commenced its operation with the implementation of the aforementioned act by Youth Corps Regulation No. 2003-1, the government gazette, 1309/17 of October 10, 2003 under the purview of the then Ministry of Policy Development and Implementation. On December 17, 2002, NYC launched its operations as a state organization on T. B. Jaya Mawatha, Colombo 10, under the Directorship of Colonel Channa Goonetilleke.
In April 2003 it established four training centres at Embilipitiya, Eraminiyaya, Rantambe and Heyanthuduwa. Youth Ranger Leaders were trained at these Training Centres. By November 2003 another 16 Centres were set up, with the recruitment of the first batch of NYC Rangers. Currently with 58 training centres island-wide, NYC is under the purview of the Ministry of Youth and Sports under the leadership of Youth and Sports Minister Namal Rajapakse and NYC Chairman/ Director Col. Dharshana Ratnayake.
As the only 'national' training arm, solely dedicated to youth and their skills development, NYC provides training, grooming and guidance to school leavers, school dropouts, young job seekers and university entrants. The 6-month training programme at NYC, conducted in line with the Parliament Act 21 of 2002, is offered free of charge to any citizen between the ages of 18 and 28. To carry out this onerous task of molding the youth -- the future of our nation, NYC is well equipped with state of the art facilities, island-wide network of training centres, a competent staff and qualified instructors from both military and civil backgrounds.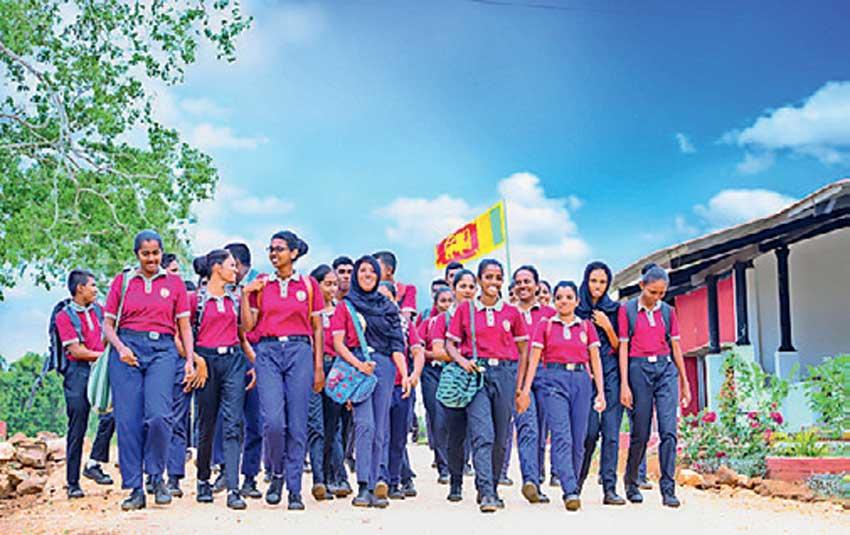 The 6-month training programme at NYC is fundamentally based on soft skills and personality development. With Discipline, Leadership and Personality being its core areas of training, Adventure Based Training (ABT), community based programmes, national and cultural events are also invariable inclusions in the learning process at NYC. The NYC's curriculum comprises academic disciplines such as English, ICT, Tamil and Aesthetic studies.
ABT is a salient feature in the NYC curriculum. This facility is located at the NYC Training Centre, Naula in the Central Province. As a training institute NYC has gone that extra mile by providing the trainees with a recognized certificate for English and IT subjects through partnerships with leading campuses. The Ministry of Education is also in agreement with NYC to direct a group of 'selected' students for a training on soft skills development. This 'selected' group consists of students from government schools who sit for the Ordinary Level examination, yet fail to qualify for Advanced Level studies. This group of students is offered with an opportunity to continue their secondary education in vocational training. The short training on Vocational Studies offered by NYC is indeed a great opportunity for those deprived of further academic studies. The staff and the trainees also eagerly participate in the Community Projects organized and carried out by the NYC. While these projects promote teamwork, enhance self-esteem and boost the morale of the trainees are based on the theory - unity in diversity.
NYC has two other training institutes under its wing: La Hotelier and Institute of Business Process Outsourcing (IBPO). Trainees who complete their 6-month basic training programme at NYC Training Centres gain admission to one of the institutes of their choice for training in Hospitality or BPO upon an aptitude test. Recently the two institutes opened their doors to those who do not undergo the basic 6-month training programme with NYC but wish to pursue a career in hospitality and BPO industries.
It is with profound honour, reverence and awe that we celebrate 18 years of unstinted service to our nation and its youth with praise and applause to all who were and are behind the success of National Youth Corps.
Wathsala de Silva National Youth Corps