---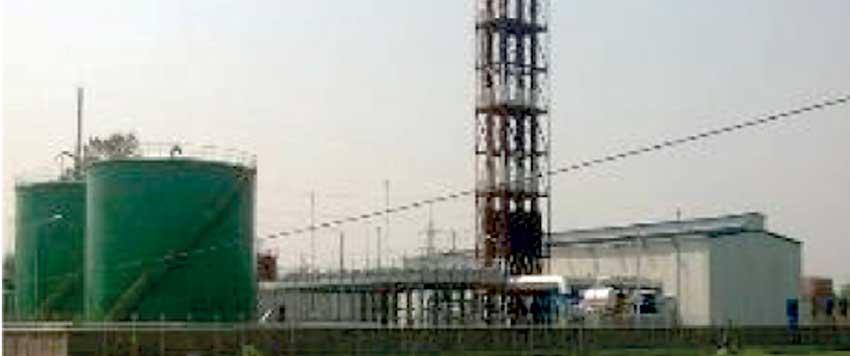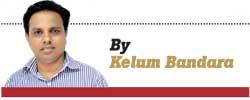 When Colombo based Power Company 'Lakdhanavi' went to Bangladesh in 2010 looking for investment opportunities, the country was experiencing daily power outage for eight hours. Power disrupted even at the hotels where Lakdhanavi officials took accommodation. It took more than four hours for them to commute distances even within Bangladeshi capital Dhaka. Today, Bangladesh is a land of opportunities for Lakdhanavi where it is successfully operating power projects, says its Deputy Chief Executive Officer (CEO) - Finance Ravindra Pitigalage. Lakdhanavi Ltd, started its journey 20 years ago, with an investment in a mere 24MW power plant, but it took them to be the premier power infrastructure company in Sri Lanka. During this time, it has operated many thermal power plants. From time to time it also built more than 500MW of thermal power capacity.
It is also staking a claim for the new 300MW LNG based power plant in Kerawalapitiya as the lowest bidder. Commenting on its success story in Bangladesh, Mr. Pitigalage said, "Way back in 2010, a Bangladeshi company in pharmaceutical industry wanted to diversify into the power business there. Without any experience in the game, after seven months in the allowed oneyear construction period for two 100MW power plants already gone, it could not even start the construction. Panicked, it started searching for a reliable power construction company to get it out of the mess. Then, it heard about a company in Sri Lanka which had done a near miracle of constructing a massive 300MW power plant in just 28 months, a story which was making shockwaves at that time in the global power scene. Lakdhanavi had just completed the construction of the existing 300MW Kerawalapitiya Power Plant. Bangladeshis came to meet Lakdhanavi and signed up the local firm for constructing 200MW capacity for them. Just under 7 months, Lakdhanavi handed over two brand new power plants immaculately constructed to the disbelief of entire power sector in Bangladesh. Thus, began what is now a roaring success story for Lakdhanavi in Bangladesh." Around the same time, the Bangladeshi government commenced a rapid electrification programme. Lakdhanavi armed with its experience of handling so many thermal power projects both at home and in Bangladesh, grabbed the opportunity. LTL participated in several tenders and was awarded two 50MW thermal power projects in 2011-12. LTL invested equity along with Lanka Ventures Ltd, another Sri Lankan Equity Investor. LTL also invited Sri Lankan banks to participate in its projects in Bangladesh, at a time banks here were facing limited opportunities to lend for local infrastructure projects. Hatton National Bank, NDB Bank, Sampath Bank and Commercial Bank along with Bangladesh Banks provided the loan capital for these projects. Lakdhanavi engineers, rose to the occasion again. Both projects, an investment of more than USD 100 Million were completed ahead of schedule. Today, these two power plants have completed more than 5 years of their 15-year contracts with Bangladeshi government.
Rather than competing for the limited potential in Sri Lankan market, Lakdhanavi has provided other Sri Lankan companies with a good example to be bold enough to go global
Their performances have far exceeded expectations. Both companies are making profits and bringing consistent dividends to Lakdhanavi. Banks are very happy with their performance. Lakdhanavi also has now applied to list these companies in the Dhaka Stock exchange. "Ms. Ishani Palliaguru Vice President - Project Finance and Corporate Credit Control at National Development Bank says "when Lakdhanavi approached us to finance their first offshore project, we had confidence of their performance. We even financed their second offshore project with a consortium of banks and we lead a few syndications for their projects during the last few years. They executed projects efficiently meeting timelines and have always been a responsible client. Even today, we take pride in participating in any of their projects be it in Sri Lanka or elsewhere." Lakdhanavi also is engaged in a lucrative oil trading business in Bangladesh. It imports fuel required for power plants from Singapore and maintains a comprehensive storage and transport infrastructure to distribute it. Lakdhanavi has secured an unassailable credibility for timely completion and world class quality in its constructions. Lakdhanavi works closely with global equipment suppliers such as MAN and ABB of Germany and Wartsila of Finland, a rarity for a company with Asian origins. Mr. Thamaka Thimbiripola, the Country Manager of Lakdhanavi in Bangladesh says Lakdhanavi is well respected in Bangladesh both within government and business circles for its finely mastered art of power plant construction. Lakdhanavi decided to plough back part of the profits earned in Bangladesh in 2018 when it signed for its third investment in Bangladesh, a larger 115MW power plant. This latest project is now being constructed and will be generating power to the energy starved nation from September this year. General Manger for Offshore Projects of Lakdhanavi Gamini Sarath commended the Bangladeshi government for making these projects possible. He says "Fortunately there are no officials with personal agendas in Bangladesh Power Sector. These officials wholeheartedly wish for our success, much more than our very own officialdom in Sri Lanka. I must specially mention, the Bangladesh High Commissioner in Colombo Riaz Hamidullah for always supporting Lakdhanavi". In addition to its own project, Lakdhanavi is also constructing further 350MW for other clients in Bangladesh.
There are more than 500 employees in Lakdhanavi projects in Bangladesh alone. According to Mr. M.J.M.N. Marikkar- Deputy CEO of the company Sri Lankan and Bangladeshi nationals have proved to be getting on naturally and understand each other's cultures so well. Lakdhanavi's story is not only about Bangladesh. Its parent company LTL Holdings acquired a highly successful Indian switchgear manufacturer two years ago. Today in a couple of factories in Rajsathan, more than 300 Indian nationals work for a fully Sri Lankan owned company which exports switchgear to more than 20 countries. Lakdhanavi last year completed the latest expansion of the power plant complex in Maldives, in a project funded by Asian Development Bank. Not stopping with thermal power, Lakdhanavi has also found its way to develop hydro power in shores outside Sri Lanka. In the far western corner of hydro rich Nepal, Lakdhanavi engineers are busy constructing a 10MW hydro power plant. When commissioned at the end of next year, Makarigad Hydro project will be the first Sri Lankan owned power plant to feed Nepal's power system. What will surprise many is to know that Lakdhanavi's vigor is not due to constant prodding of a private investor. It's parent in fact is a subsidiary of CEB. Employees, counting more than 150 also own a minority share of the companies. As per Mr. U. D. Jayawardana, the founder CEO of Lakdhanavi, "the decision to move out of Sri Lanka has saved the company from Sri Lanka's political and economic upheavals. Today we earn more revenue and profits from Non-Sri Lanka projects and Sri Lankans consists of only about 15% of our workforce. CEB however has been the big beneficiary of company's offshore profits. CEB has received more than Rs. 15 Billion as dividends from LTL Holdings, the parent company of Lakdhanavi". Rather than competing for the limited potential in Sri Lankan market, Lakdhanavi has provided other Sri Lankan companies with a good example to be bold enough to go global. It is high time the Corporate Sri Lanka makes a serious effort in all possible spheres to make Sri Lankan brands known offshore and bring dollars to our depleted national coffers, without passing that responsibility to tea, rubber, coconut and housemaids.