---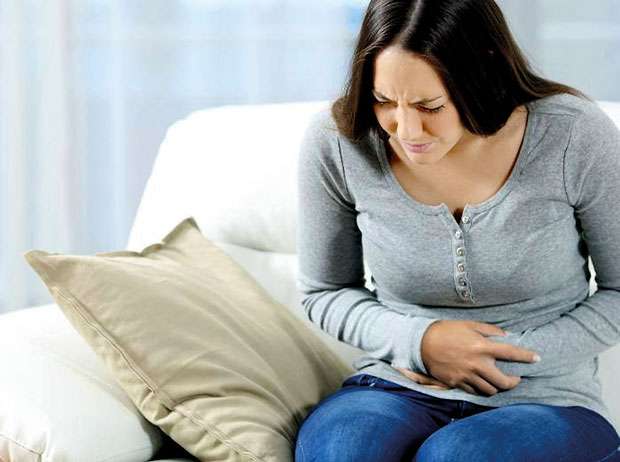 Irritable bowel syndrome is a functional disorder which refers to the changes in the functioning of the digestive system. It is also can be described as a gastrointestinal disorder characterised by the presence of the cluster of symptoms and signs in adults or children that include cramping, abdominal pain, increased gas, altered bowel habits, food intolerance and bloating. Health Capsule spoke to Senior Medical Officer Dr. A.C. Janaka Gunawardana at the Lady Ridgeway Hospital about how IBS affects people.

"In the past this was also called spastic colon or bowel, mucous colitis, nervous colon or functional bowel disease. IBS is a common disorder that affects the large intestine. Only a small number of people with IBS have severe signs and symptoms. Some people can control their symptoms by managing diet, lifestyle and stress. More severe symptoms can be treated with medications and counseling. IBS doesn't cause changes in bowel tissue or increase your risk of colorectal cancer."

Causes of IBS
Abnormal movements of the colon and small intestines.
Food sensitives, possibly caused by poor absorption of sugars or acids in food.Reproductive hormones or neurotransmitters may be off-balance in people with IBS.
Hypersensitivity to pain from full bowel or gas.Psychological conditions such as anxiety or depression.
Genetics [though it is thought to be a possible cause of IBS, so far this hereditary link has not been proven.]
Small Intestine Bacterial Growth [SIBO]
Gastroenteritis [a viral or bacterial infection of the stomach and intestines.
Signs and symptoms
Though IBS is mostly characterised by the abdominal pain and cramping there are some other signs and symptoms:
Increased gad
Abdominal swelling or bloating
Abdominal pain or discomfort Nausea
Cramping pain after eating certain food
Loss of appetite
Unexplained weight loss
Mucousy or foamy stool
Constipation
Diarrhea
Women with IBS may have more symptoms during their menstrual periods. Also 70% of people experience indigestion though it is not technically a symptom.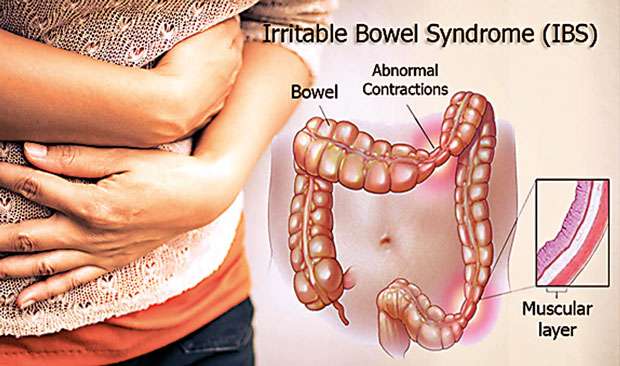 Diagnosis and treatment
IBS is diagnosed by excluding other GI disorders that can cause similar symptoms. A complete history and a physical check-up are taken to determine the time of the symptoms. Further the duration of the symptoms must be at least six months and should occur at least three times a month. A doctor may also recommend blood tests, stool tests, x-rays or CT scans.

Though there are no specific tests to be done in IBS, there are two relatively new blood tests that may help diagnosing irritable bowel syndrome. One test is for irritable bowel syndrome with diarrhea [IBS-D] and the other one is irritable bowel syndrome with both diarrhea and constipation [irritable bowel syndrome mixed IBS-M]. Both blood tests are for anti- CdtB and anti-vinculin antibodies.

To treat IBS, the first treatment is dietary modifications. There are several types of foods in particular that often trigger characteristic symptoms and signs. If dietary modifications and lifestyle changes do not adequately treat the symptoms and signs, a doctor may recommend medical therapies.

Prevention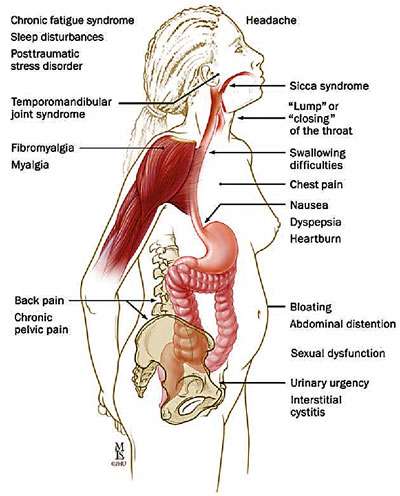 Though it is not possible to prevent developing IBS, one can take steps to prevent symptoms from occurring and worsening. Dietary and lifestyle changes can help you manage the symptoms. Your doctor may suggest a food diary and make you avoid foods that cause symptoms in order to identify the food triggers. One can also manage stress and anxiety and try cognitive therapy or psychotherapy if needed.

Irritable bowel syndrome is a chronic disease with symptoms that tend to reappear. The overall prognosis for patients with IBS depends on the severity and frequency of symptoms, and the patient's ability to control these symptoms, whether by diet, lifestyle changes, or medications.

There is no known cure for IBS, but there are many treatment options to reduce or eliminate symptoms. Good communication with a doctor is important to help manage this condition.