---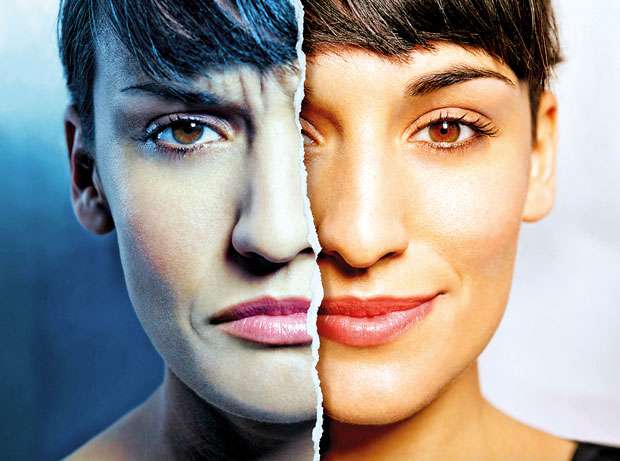 Have you ever come across someone; perhaps a child or an adult who has expressed extreme moods swings that may vary from being either emotionally high or low? Have you ever come across the term, 'Bipolar Disorder' or has it ever crossed your mind? Today's Health Capsule is dedicated to a topic that sheds more light on a psychiatric disorder that does prevail in society, but often goes unnoticed due to the complicated nature in which this health condition presents itself. Providing more insight into the topic, Dr. Udena Attygalle, Consultant Child and Adolescent Psychiatrist at the Teaching Hospital, Karapitiya elucidated the various aspects of Bipolar Disorder while further explaining how the condition could affect an individual's mental and social well being.

What is Bipolar Disorder?
Explaining the condition, Dr. Attygalle said that Bipolar Disorder is a psychiatric disorder, that is usually characterised by episodes of both mania and depression. According to him, episodes of mania only are also classified as part of Bipolar Disorder as depressive episodes may occur at a later stage. Although seemingly easy to understand, this is a complicated disorder with many variations.

Symptoms of manic and depressive episodes
"An episode of mania is where there are symptoms of elated mood, increased energy levels, grandiosity, lack of need for sleep, being suddenly over talkative as well as not keeping social boundaries as before. On the other hand, an episode of depression is characterised by a low mood, lethargy, feelings of hopelessness, guilt and worthlessness . In some there may be a loss of appetite and sleep as well as suicidal ideation" Dr. Attygalle explained. Both types of episodes need to be clinically significant periods with deterioration in function. However, normal periods of mood swings are not considered as a part of Bipolar Disorder.

Patient Diagnosis
"Though to diagnose Bipolar Disorder you need distinct episodes of depression and mania, it should also be noted that the affected persons are often well with a normal mood (euthymic mood) in between these episodes. In some cases, there may be long periods of depression that are difficult to identify as an episode, In other instances the condition can present itself with 'mixed episodes' featuring both depression and manic symptoms " he added. Dr. Attygalle further noted that since this is a complicated illness, it is best treated by a psychiatrist with training and experience in the condition.

Differentiating between a child and adult suffering from
Bipolar Disorder, Dr. Attygalle said that adults can present with the typical symptoms as mentioned earlier. He stated that children and adolescents can present with a slightly different picture in comparison to adults. According to him, Paediatric Bipolar Disorder is a rare condition relative to Adult Bipolar Disorder, and has to be differentiated from other conditions in childhood with similar presentations. As such this condition can be easily misdiagnosed and is best diagnosed by a Child and Adolescent Psychiatrist.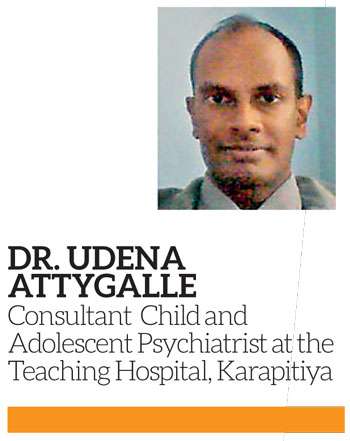 "Children and adolescents with Bipolar Disorder tend to present with both elation and irritability. They also tend to have more rapid and complex mood cycles. Mixed mood states may be more common in this age group.

Disruptive Mood Dysregulation Disorder is a childhood condition characterized by extreme irritability and frequent temper tantrums. To be diagnosed with this condition, the child must have these symptoms for at least 12 months. This is a similar condition, but different from Paediatric Bipolar Disorder, and is limited to childhood and is a less sever condition.

Among children, around 70% of those with Paediatric Bipolar Disorder also have been identified to have had Attention Deficit Hyperactivity Disorder (ADHD). However, this does not mean that having ADHD is a risk factor for Paediatric Bipolar Disorder" he explained.

Adding that the median age of onset for Bipolar Disorder is between 18-25 years, he further noted that during early years, less sever episodes tend to be missed, until they are present again with more severe episodes later in life. When inquired if patients with Bipolar Disorder tend to indicate suicidal or self - harming tendencies, he said that while this may not be the normal case, there can be a high risk for such tendencies especially during periods of Bipolar Depression.

Hereditary
Affirming that it could also be hereditary, he said that the heritability of Bipolar Disorder has been reported to be as high as 70%. This means that 70% of the variation in a population with regard to the disorder can be attributed to genetic factors as opposed to environmental factors. However according to Dr. Attygalle, this genetic contribution is not straight forward since many genes of 'small effect' are involved and the manifestation of the disorder is dependent on many other factors.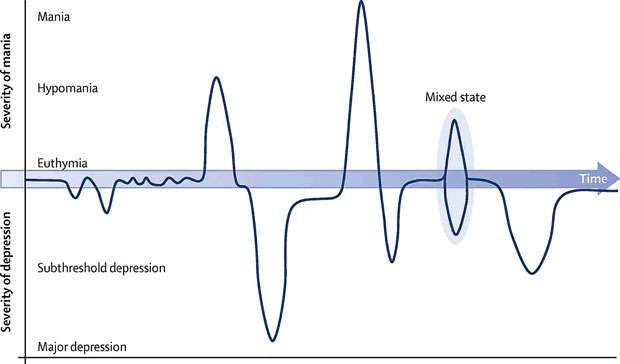 Treatment avenues and family support
Treatment mainly involves medication. A category of medication described as 'mood stabilizers' are used to reduce episodes of mania and depression and to prevent cycles of low and high moods. However during an episode other medication such as antidepressant and anti-psychotics may need to be used.

"Hospitalization may also be required due to aggressive behaviour during manic episodes or suicidal tendencies or when there is a deterioration of function during depression. Family interventions like reducing environmental triggers/stress, early identification of an episode as well a supportive work environment are also useful. Since medication needs to be taken as prophylactic to prevent relapses for long periods of time, the regular monitoring for side effects is also important'" he said.

When asked how the illness could affect the relationships with family, friends and work colleagues and how people could extend help to an individual suffering with Bipolar Disorder, Dr. Attygalle had the following answer. "When the condition occurs in children and adolescents, it can affect the normal development trajectory of the child by affecting their day to day activities. Missing school, not being able to participate in activities with friends can all have an effect on social development as well as on academic attainment. As such minimizing disruptions to their day to day activities is an important part in the management of this condition" he concluded.