---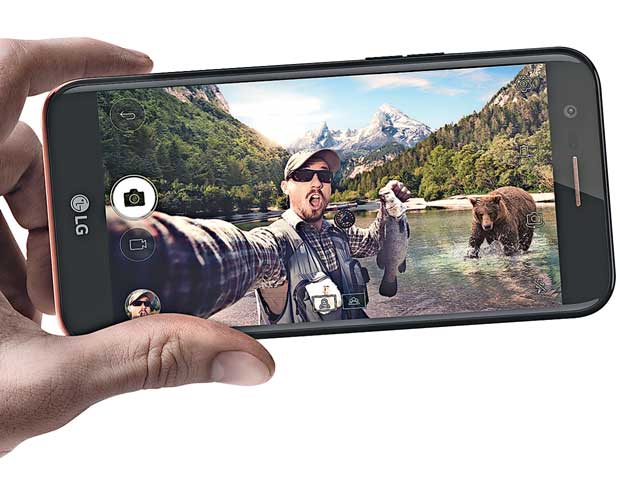 Taking solo or group selfies tends to be a highly cumbersome experience. This is because the process of taking a selfie usually involves spending time on finding the perfect camera angle, straining to activate the camera shutter and then wading through multiple blurry photos to select that perfect shot. Hence, when I learned that the recently launched LG K10, part of the LG K Series lineup, was equipped with a wide angle selfie camera, I was highly intrigued and decided to check out this
new smartphone.
Projecting itself as the epitome of cutting-edge design and innovation, the LG K10 focuses on reinventing how we capture special moments, while offering up incredibly high performance.
Redefining the selfie experience: Unlike other smartphones that simply facilitate our selfie experience, the LG K10 aims to redefine it with the unique 1200 Wide Angle Selfie Camera. Featuring a brighter F2.2 lens and 5MP sensor, this camera takes a wider, clearer shot of you, your family and friends and the full surrounding as well as captures standard perspective portraits by centring into the heart of the image.
When testing out this camera, I noted how much easier it was to take a selfie shot. The wide angle allowed me to take a crisp, clear group shot that included both family and friends without using a selfie stick or cropping anyone out.
Further, the camera's other feature, the Auto Shot, mitigated the strain and effort I experience when activating the shutter for solo selfies. Using Auto Shot, the front camera instantly recognized my face and took a selfie after just one second. The Gesture Shot and Interval Shot was especially cool as it prevented the shaky, blurry shots that often occur while capturing selfies. So, all I had to do was just close my hand to start the three-second timer and it immediately took a clear,
perfect selfie.
Fit, finish and display: The LG K10 imparts an overall premium feel with its curved elemental design that is sleeker and slimmer as compared to other smartphones in the market. Coming in three brilliant metallic colours, this smartphone showcases a curved U frame that is complemented by the smooth edges of its 2.5D curved glass. Additionally, the 5.3" HD in-cell display is perfect for people who do a lot of reading on their phones. I noticed how the LG K10's wide-screen display hindered the strain on my eyes and provided stronger viewing comfort when viewing images and videos and perusing news articles.
Performance: To top it off, the LG K10 possesses specialized features such as a 1.5 GHz Octa-core Processor with 2GB Ram and 16GB eMMC, a 2, 800mAh removable battery, USB OTG Support and the latest Android 7.0 Nougat. This makes the LG K10 ideal for heavy-duty usage, whilst providing a more responsive and seamless experience when browsing, storing photos, sharing and so forth.
Therefore, in marked contrast to other smartphone brands, the LG K10 offers you exemplary features that provide exceptional selfie shots without compromising on performance. Hence, does this smartphone raise the standard for capturing selfies in Sri Lanka? The answer would be yes. So, if you are yearning for a smartphone that lets you capture breath-taking selfie shots, the LG K10 is the perfect choice for you.