---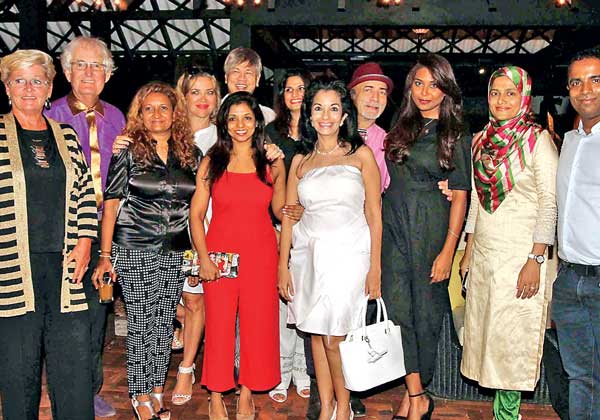 The iconic, luxury furniture store Meubel House, inspired by the Dutch word 'Meubel', meaning furniture, reopened at its new location on Gower Street recently amidst a distinguished and eclectic gathering of diplomats, architects, corporates and socialites.

The brand, which has succeeded in captivating its clientele with a range of handpicked masterpieces, which today adorn many homes, restaurants and hotels as well as corporate establishments, has established a benchmark amongst its competitors as a provider of unique, innovative and quality furniture. The new location at Gower Street is both spacious and scenic, giving customers the opportunity to examine each unique piece at leisure, enabling them to find that perfect statement piece that suits their individual style. The new showroom showcases a wide and varying range of furniture, guaranteed to satisfy even the most discerning of customers, whilst orders too are taken.
"Each of our pieces has a story. Many of our pieces are crafted using reclaimed timber. Some of them have been part of another item of furniture, each with a story to tell and a history behind it which adds to the distinction and unique character of our furniture," said Meubel House Managing Director Fazal Fausz.

With the move to their new location, Meubel House reiterates its commitment to the idea of adorning spaces with their range of truly luxurious and exquisite furniture. Many of the items are akin to an art display and feature an eclectic mix of locally sourced and imported items. Each of the items in the inventory have been handpicked and curated to meet the persona of Meubel House and are guaranteed to satisfy the most discerning of shoppers.

Representing a diverse range of architectural styles and design perspectives, Meubel House pays homage to the charms of old-world antiquity and minimalistic, rustic, earthy finishes. This persona has resonated in perfect sync with a highly exclusive segment of homemakers in the regional market and today Meubel House enjoys top of mind recall in the designer furniture space.

Over the years Meubel House has related the story of fine-living and interior furnishing to suit the contemporary context. Interior Décor is a saturated market and a characteristically loud one in the present time. Meubel House journeys back to simpler times with minimal styles and rustic retelling of stalwarts. A chair from Meubel House is hardly just a chair and captures much more in its essence.
The new Meubel House at Gower Street promises customers an oasis of timeless masterpieces, with a personalized service and matchless after sales!