---
Secretary to the Industry and Commerce Ministry, K.D.N. Ranjith Asoka said he received a letter from the Presidential Secretariat (PS) to release 500 tonnes of copper to Colossus Limited in Wellampitiya. He said it was not influenced but a mere request.
Testifying before the Parliamentary Select Committee (PSC) appointed to probe the Easter Sunday attacks, he refuted allegations that Sathosa vehicles were used for terrorist activities and slammed rumours of having 'secret' rooms in the Sathosa building. Excerpts of the proceedings:
Ravi Karunanayake: Did anyone influence you to provide copper to a particular company?
Ranjith Asoka: No, never!
RK: There were media reports that said vehicles belonging to Sathosa had been used for terrorist activities. Is it true?
Ranjith: This is completely false. I have obtained a report on vehicles used.
RK: Do you have the report now?
Ranjith: Yes, I can submit it.
RK: Has a person by the name Ibrahim joined ministerial activities?
Ranjith: I have never seen him in the ministry after I assumed duties.
Ashu Marasinghe: Has a minister or politician instructed you to provide empty cartridges to Colossus Limited?
Ranjith: No, not anyone!
Ashu: Did you get letters?
Ranjith: These industrialists seek assistance from everyone. We have received a letter even from the Presidential Secretariat requesting the said company be given 500 metric tonnes of copper. I do not think it is influence.
Sarath Fonseka: Is there a letter from the President requesting to release 500 metric tonnes of copper?
Ranjith: Not the President by the Presidential Secretariat
Ashu: Release to whom?
Ranjith: To Colossus Limited. It is only a request.
Ashu: Is there a letter from an Additional Secretary to the Defence Ministry?
Ranjith: I am not aware
Ashu: Sathosa employees have told a press conference that there were 'secret' rooms in the Sathosa building.
Ranjith: As the Ministry Secretary, I am not aware of any such room.
Ashu: Has the minister returned his vehicle after resigning?
Ranjith: Yes, he returned it the following day.
Jayampathy Wickramaratne: It was reported that Pradeshiya Sabha member Abdul Hanuth was a coordinating secretary to the ministry. Is it true?
Ranjith: No, there was no such person.
Jayampathy: It was also reported that there was a Moulavi as an advisor to the ministry. Is it true?
Ranjith: To my knowledge, no.
Jayampathy: There has been a controversy that suicide bombs have been manufactured in the said copper factory. Samples of explosives used for suicide kits have been received by the Government Analyst (GA). Have you requested for a test about the composition of materials found by the GA and raw material released by you to the company in question?
Ranjith: Following this incident, I informed the Defence Ministry about the materials released to the company and about the visas provided to some foreigners. I have even written to the Defence Secretary about it.
Sarath Fonseka: Copper is not used for bombs of this nature
Ranjith: I too believe so. They have used them to manufacture a rod to be exported.
Ashu: An MP brought in Parliament that GPS was fixed in Sathosa vehicles.
Ranjith: Yes, I used GPS to track down the five vehicles allegedly used for terrorist activities. Then it was proved that those vehicles had not been used for such activities.
Ashu: Was GPS used for all Sathosa vehicles?
Ranjith: As I know, yes
Ananda Kumarasiri: You said you approved visas of 26 foreigners
Ranjith: Yes, chairman. There were 23 Indians, two Bangladeshis and one Nepali (Ajith Siriwardana and Yohan Perera)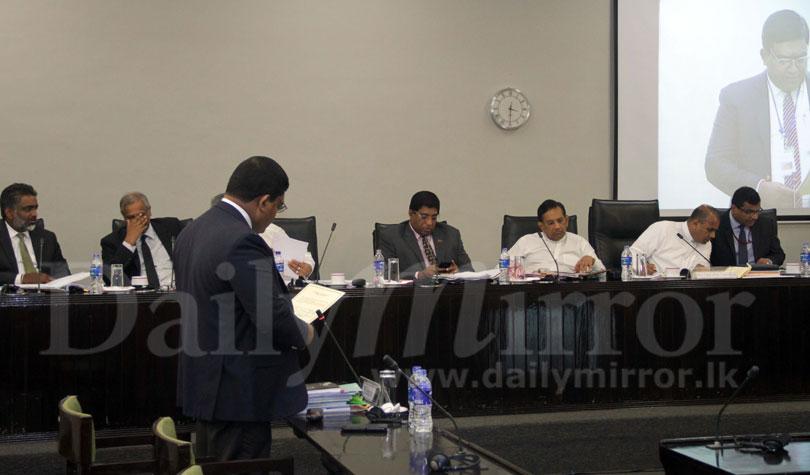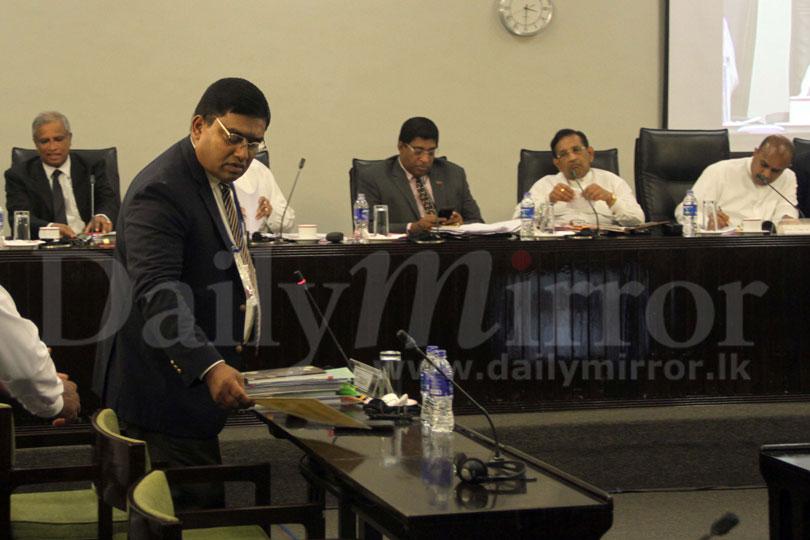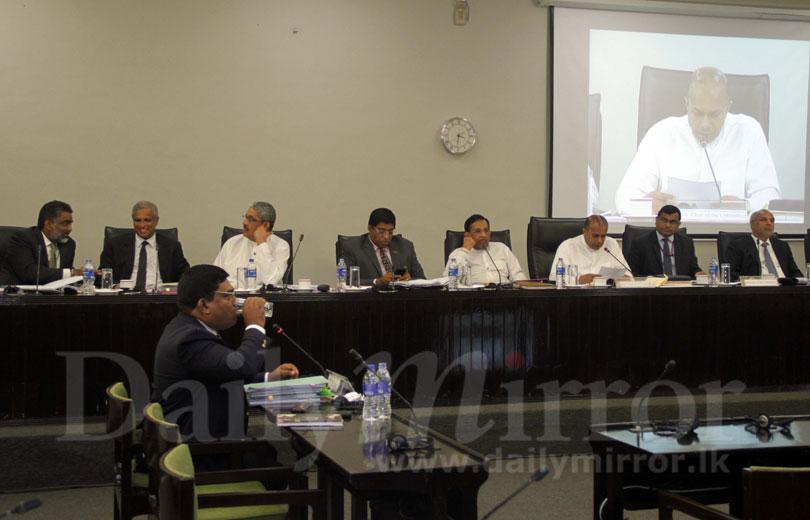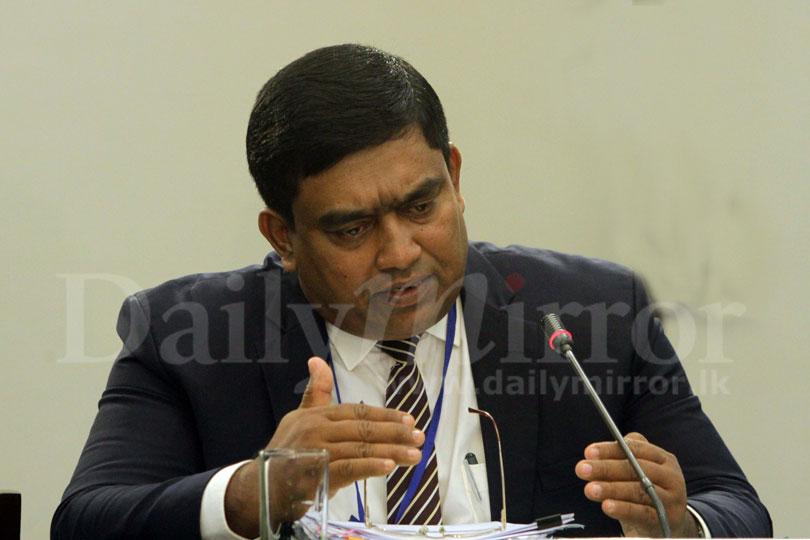 Pix by Pradeep Dilrukshana