---
The Chief of the Veddha Community Uruwarige Vanniyala Eththo mentioned the importance of having a secure place to deposit the human skulls and bones presented to him by officials of the University of Edinburgh.
The Veddha chieftain said that the Veddha Museum at Dambana needed to be restored in order to securely deposit the skeletal remains including seven skulls of their ancestors which were handed over to him at the University of Edinburgh in Scotland.
These remains which were handed over to Wanniyala Eththo on completion of research activities carried out over an extended period and are said to be 300 years old.
He also mentioned that he wished to meet the President and the Prime Minister shortly in order to bring this requirement to their attention.
He pointed out that it was the responsibility of the government to restore the museum, enabling the secure exposition of the remains. The chest containing these skulls and bones are currently stored in a room at the museum of the Veddhas unopened.
They may have carried these remains in a sack during the colonial period. However, when returning these items to us, they were presented to me with a great deal of respect. Our Inheritance of a valuable culture cannot be left unattended.
They also told me that there were 14,000 more skulls and bones and they would take steps to return them as well,
He added that international researchers could visit Sri Lanka in order to conduct research with regard to our ancestors and it would also enable local scientists and historians to carry out research by visiting Dambana instead of going to Edinburgh University. (Palitha Ariyawansa - Badulla)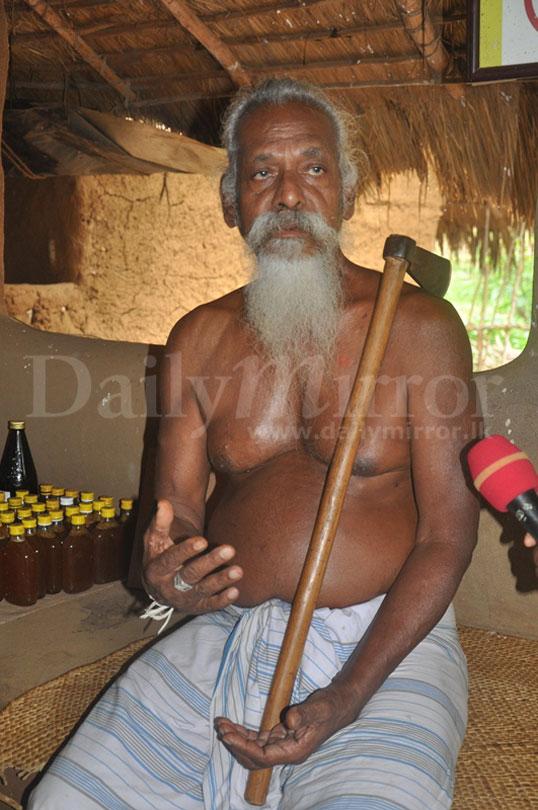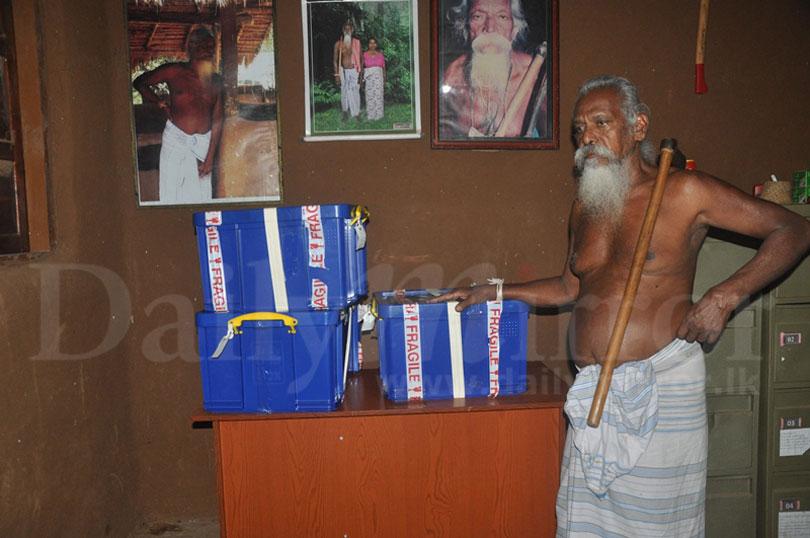 Pix by Palitha Ariyawansa