---

There is a diversity of religion-based beliefs relating to the origin of the universe and life.
Nevertheless, there is a general acceptance that both the universe as a whole and whatever part of it be it micro or macro owe their existence to a certain natural plan.

Natural plan and law of periodicity
There is also a general acceptance that whatever natural phenomena that occurs confirm not only to a natural plan but also a natural regularity which numerologists refer to as the law of periodicity.

Man is part of the universe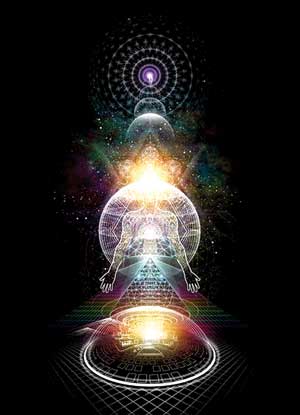 Numerologists in particular have been from ancient times doing research studies in a bid to advance theories and principles to explain away not only the regularity of the occurrence of cosmic phenomena but also the regularity of occurrence of events in the life of an individual. Because they have presumed if there is a natural plan or law governing the operation of the universe, there should be a natural plan or law governing every individual as well as man too is part of the universe. In other words, whatever happens to an individual, any event in his life is not an accident, but an occurrence confirming to a natural plan or law already in operation.

Year Cycles
Hindu Numerologists have worked out several year circles in accord with the theory of Regularity of Occurrence to predict future happenings both natural phenomena like earthquakes and tsunamis and events in the life of an individual.

Two of the year cycles are based on the Destiny Number and one of them is based on Basic Number series and the other on the 'multiple' series.

Examples for the Basic Number series:
Destiny Number 8
Say your Destiny Number is 8. All numbers following it which can be reduced to the basic number 8 form the Year Series e.g. 8, 17, 26, 35, 44, 53, 62, 71, 80 and so on.

12- year and 19- year cycles
The 12 year and 19 year circles are also popular among the Hindus. Choose a year when a very important event - a watershed – in your life had occurred and keep track of the 12 year circles following that significant event to check whether similar effects have been experienced at the subsequent 12 year-circles or intervals in your life.

Say something fortunate happened in the year 16, similar good events are to be anticipated in years 28, 40, 52 and so on.

Another circle believed in is 19-year series. If a happy event in your life played out at the age of 5, a similar happy event may occur at the age of 24. Of course, there can be a big difference between the nature of two events. But there could be some similarity in the overall effect produced by the two events.

30-year cycle of catastrophic events
The Hindus also believe in the 30-year cycle, but this cycle is generally applied to prognosticate catastrophic events like earthquakes, deluges and tsunamis. This is also in accord with the theory of the regularity of Occurrence.

It has been observed the Nature acts in a certain regular pattern or a natural plan. If some calamity occurs in a particular year, you can anticipate a recurrence in another 30 years.