---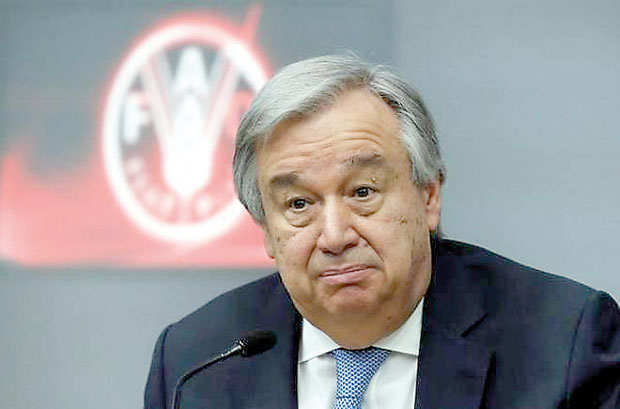 United Nations, (The Hindu) March 27, 2018 - United Nations Secretary-General Antonio Guterres has expressed shock over Myanmar Army chief's reported remarks that Rohingya have nothing in common with the country's other ethnic groups, calling on the leaders to take a unified stance against incitement to hatred.

General U Min Aung Hlaing, during a speech to a military gathering in Kachin State, referred to the ethnic Rohingya community as "Bengalis", according to a report in the Dhaka Tribune. The report quoted him as saying that the "Bengalis do not have any characteristics or culture in common with the ethnicities of Myanmar. The tensions (in Rakhine State) were fuelled because the 'Bengalis' demanded citizenship."

In a statement issued on March 26 by the spokesman, Mr. Guterres expressed shock at the reports of remarks attributed to Gen. Hlaing.