---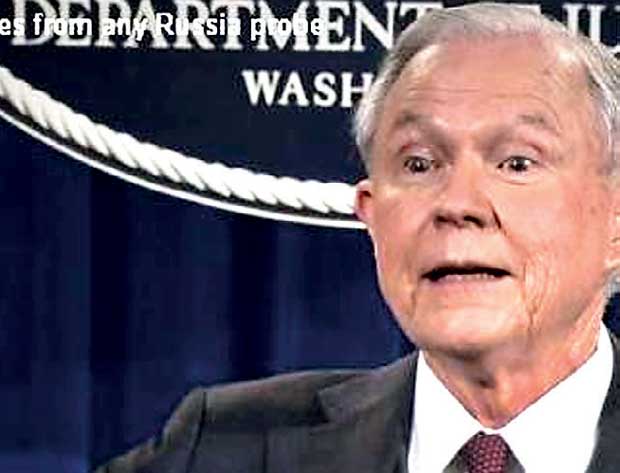 US Attorney General Jeff Sessions announced Thursday he would recuse himself from any probe into the presidential election campaign as Donald Trump's administration moved to cut short a snowballing controversy over its ties to Russia.

Facing calls to resign over newly revealed meetings he held with Russia's ambassador before the election, Sessions denied any impropriety or that he lied about those encounters in his Senate confirmation hearing.

The Republican US president declared his "total" confidence in Sessions -- while adding that he "wasn't aware" of the contacts between Ambassador Sergey Kislyak and Sessions, who was a senator actively supporting his campaign at the time.

But top US Democrats -- unswayed by Sessions's account of events -- maintained their calls for him to step down immediately, accusing him of perjury.

They also called for an independent prosecutor to investigate contacts between the Trump campaign and Moscow, which US intelligence says interfered in the election to hurt Trump's Democratic rival Hillary Clinton.

Adam Schiff, a Democratic ranking member of the House Intelligence Committee, rejected Sessions's claim that his contacts with Kislyak were unrelated to his work with the Trump campaign as "simply not credible."

"I have come to the reluctant conclusion that the Attorney General should step down," he said, echoing calls made earlier by the top Democrats in both chambers of the Republican-controlled Congress.