---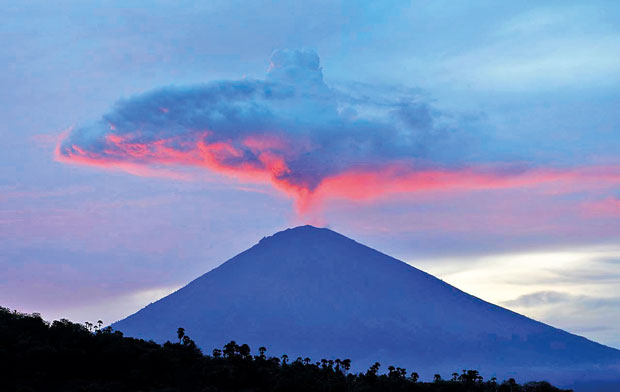 AFP, 30 November, 2017-
Thousands of foreign tourists were leaving Bali by plane Thursday after an airport shutdown sparked by a rumbling volcano, but some visitors were irate at not being able to get off the Indonesian island paradise sooner. The alert level on Mount Agung remains at maximum. But a change in wind direction blew towering columns of ash and smoke away from the airport, prompting authorities to re-open the island's main international gateway Wednesday afternoon. That opened an eagerly awaited window for some of the 120,000 tourists stranded after the surge in volcanic activity grounded hundreds of flights, sparking travel chaos and forcing the evacuation of villagers living in the mountain's shadow.

Ash is dangerous for planes as it makes runways slippery and can be sucked into their engines.
"Things are gradually getting back to normal," said Bali airport spokesman Israwadi, who like many Indonesians goes by one name.