---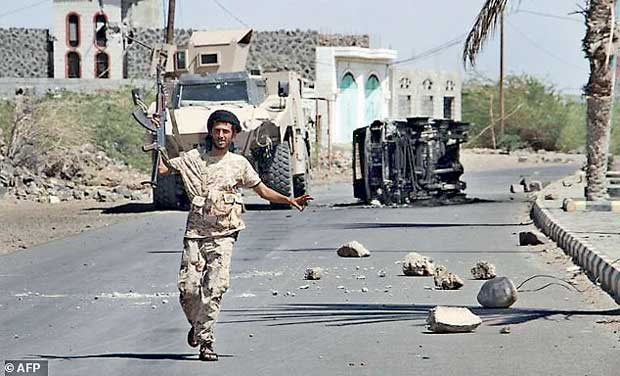 Yemen government forces launched an offensive in January to try to recapture the Red Sea coastline.
Yemeni rebels hit back at government forces advancing up the Red Sea coast killing a deputy army commander in a missile strike, a military source said on Wednesday. Army deputy chief of staff Major General Ahmad Saif Al Yafii was killed by a heat-seeking missile on the outskirts of the coastal town of Mokha, the source told AFP.

The rebels and their allies had pushed back south and reached the eastern outskirts of Mokha, which the army had overrun on February 10.

It was a major setback for an offensive launched by government forces in January to try to recapture Yemen's 450 kilometre (280 miles) Red Sea coastline, which had previously been almost entirely in rebel hands.
ADEN AFP Feb22, 2017-