---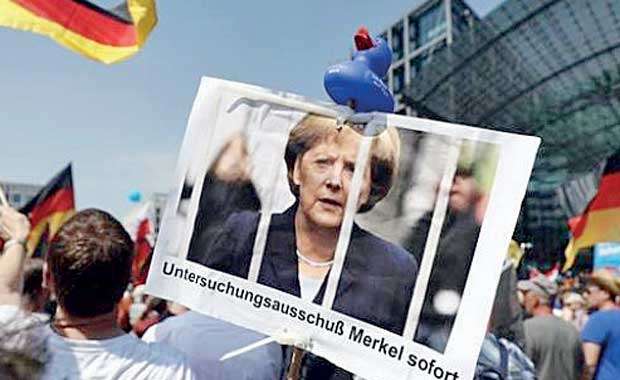 DPA, 27th MAY, 2018 - Several thousand demonstrators from across Germany gathered in the capital on Sunday to rally for "freedom and democracy" in an event organized by the far-right Alternative for Germany (AfD) party, with anti-AfD protesters lining the route in central Berlin.

About 2,000 police provided strict security for the group and estimated the rough head count as the AfD demonstration made its way to the Brandenburg Gate.Attendees were expected to hear speeches by party leaders Joerg Meuthen and Alexander Gauland.

The party estimated that about 5,000 had turned out for their "A Future for Germany" event. Previously, they had said about 1,000 would attend.

Started as a Eurosceptic party, the AfD got a boost in 2015 after Chancellor Angela Merkel announced an open-door policy to refugees fleeing places like Syria and Afghanistan. The surge in foreigners stoked public concerns that helped the AfD enter the national parliament last year as the main opposition party. But the party's success has also prompted a pushback from various groups under the umbrella organization "Stop the Hate".