---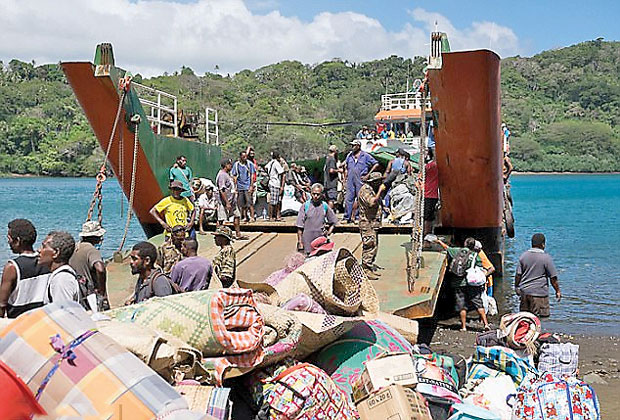 vanuatu, (Daily Mail), 3 October 2017 - The mass evacuation of a volcano-threatened Vanuatu island is running ahead of schedule as a ramshackle armada of civilian boats ferries people to safety, officials said Monday.

The entire 11,000 population of Ambae, in the north of the Pacific archipelago, has been ordered to leave after the Manaro Voui volcano rumbled to life and rained rock and ash on villages last week.
The evacuation to nearby islands was scheduled for completion by this Friday but the Red Cross said it was likely to wrap up on Wednesday.

It said villagers were exiting the island on a range of locally-commissioned boats - from barges carrying hundreds of people to smaller ferries shipping dozens at a time.