---
US, (Daily Mail), 05.02.2017 - Senate Majority Leader Mitch McConnell broke ranks with President Donald Trump on Sunday, criticizing his fellow Republican for lashing out at a federal judge on Twitter.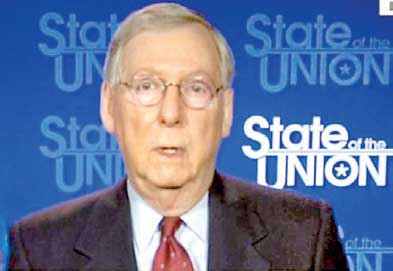 'I think it is best not to single out judges for criticism,' McConnell told CNN's Jake Tapper on State of the Union. 'We all get disappointed from time to time at the outcome in courts on things that we care about. But I think it is best to avoid criticizing judges individually.'

The President took to Twitter yesterday and knocked Judge James Robart, who temporarily blocked Trump's seven country travel ban. Robart, who was appointed to the bench by George W. Bush in 2004, was attacked by Trump in five different tweets throughout the day yesterday.