---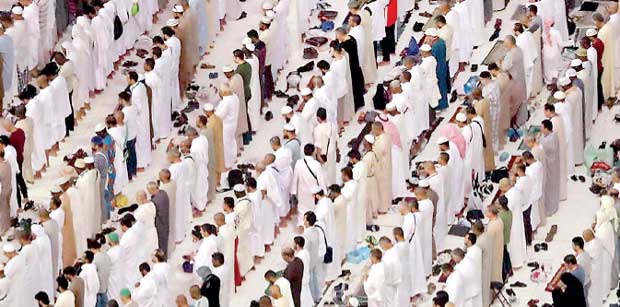 HINDUSTAN TIMES, 30th AUGUST, 2017- Iranians and Qataris are among the more than 1.7 million Muslims gathered in the holy city of Mecca for the Hajj pilgrimage, even though the governments in Tehran and Doha are at odds with Saudi Arabia.

Despite closing the border with Qatar on June 5 as part of the Gulf countries' economic and diplomatic offensive against the gas-rich emirate, Saudi Arabia has allowed 1,340 Qataris to enter the country for the Hajj.

Doha earlier refused Riyadh's proposal to arrange charter flights for Qatari pilgrims.

The Saudi minister of Islamic Affairs, Saleh al-Sheikh, told his country's official news agency SPA that the kingdom serves all pilgrims without discrimination or exclusion on the basis of nationality, tribe or sect.

Political tensions are overshadowing the great religious event, but have not prevented 86,500 Iranian pilgrims from coming to Mecca this year after they were excluded last year following a deadly stampede during the 2015 Hajj.

Nearly 2,500 people - including 400 Iranians - died in the stampede, which Riyadh blamed on the Iranians, while Tehran faulted the Saudi government. The Jeddah-based International Islamic News Agency said that the pilgrims include 25,500 people from the United Kingdom, 20,500 from Russia, 17,000 from the United States and 10,000 from France, among many other nationalities.