---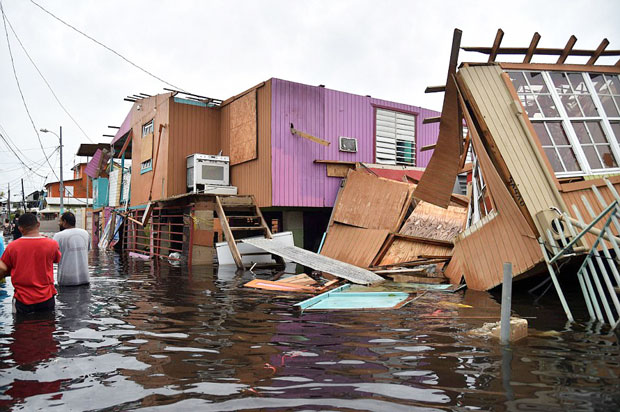 Puerto Rico, (Daily Mail), 22 September 2017 - -Puerto Ricans awoke up to no power, no cellphone coverage and flooded streets on Thursday - and the knowledge that its misery wasn't over yet.
Maria hit the Caribbean country overnight at Category 4 level - the strongest hurricane to strike in 90 years - knocking down buildings and tearing up towns with 155mph winds.

Now it has moved on, and downgraded to Category 3, but the rains that surround the eye of the storm continue.

They are expected to bring 24-38 inches of rainfall to the beleaguered island, along with flash floods and mudslides, over the next few days, the National Hurricane Center (NHC) said.

And now Maria is heading towards the mainland.

Maria, which has killed at least 18 people and devastated several small islands, including St Croix in the US Virgin Islands, and Dominica, is likely to remain at Category 3 over the coming days. (DM).