---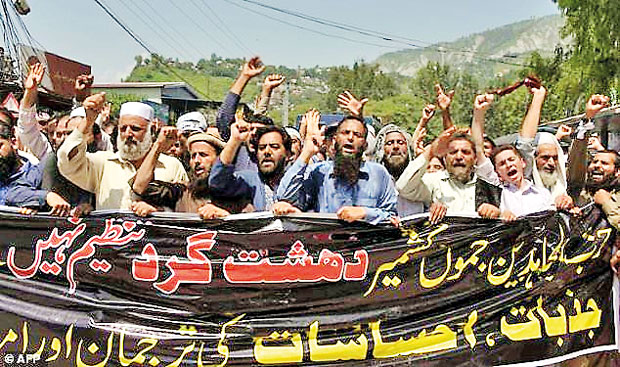 ISLAMABAD AFP Aug17, 2017 - Pakistan on Thursday criticised the United States for blacklisting the Kashmiri separatist group Hizb-ul-Mujahideen as a terrorist organisation, calling the move "unjustified".

The State Department designation bans US citizens and residents from dealing with the group and any assets found to belong to it in areas under US jurisdiction will be frozen.

"We are disappointed with the US decision in view of the fact that Kashmir is an internationally recognised dispute with UN Security Council resolutions pending implementation for the last 70 years," Nafees Zakariya, Pakistan's foreign ministry spokesman, told reporters in the capital Islamabad.

The move was "completely unjustified", he said.

After Washington announced the decision on Wednesday, several hundred activists gathered in Muzaffarabad, capital of Pakistan-administered Kashmir, and chanted anti-US slogans.