---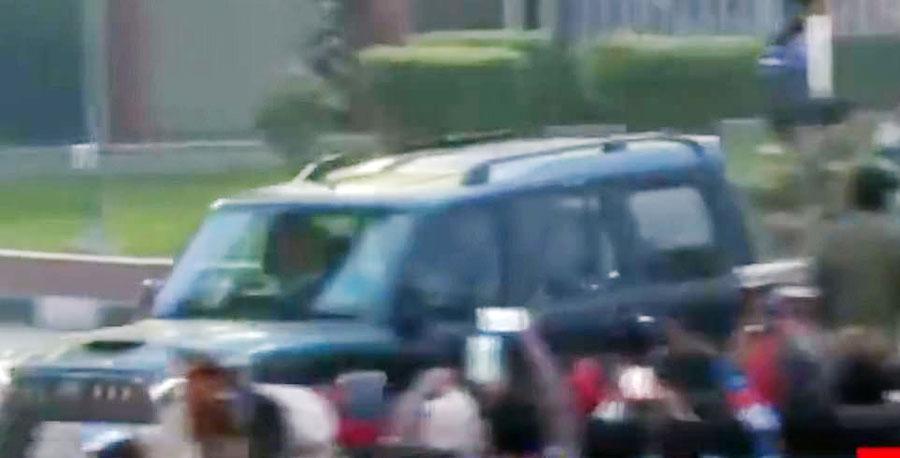 The Indian Air Force pilot captured in Pakistan has arrived to cross the border back into India as huge crowds gather to give him a hero's welcome.

Wing Commander Abhinandan Varthaman is being released at the Wagah border crossing today in a 'peace gesture' intended to defuse military tensions between the nuclear-armed nations.

The pilot, who has become the face of the latest Kashmir crisis, was taken in a convoy that set out from the eastern Pakistani city of Lahore to the border crossing, escorted by military vehicles with soldiers.

Indian television reported he had been handed back to Indian authorities shortly before 5.30pm local time (12.00 GMT), although the crowds and photographers who gathered to welcome him have not yet caught sight of him.

Yesterday Pakistan's PM Imran Khan announced his release as a 'peace gesture', as Islamabad partially re-opened its airspace, but warned his country was 'prepared for any eventuality and response'.

Both sides fired barrages of shells across the frontier last night, with reports of attacks on Indian police officers in the province, while Indian forces in Kashmir killed two suspected militants during a night-time clash.

The airman's capture by Pakistani forces - after his plane was shot down in a Wednesday dog-fight - sparked a fresh crisis over the Himalayan province and prompted pleas from world leaders to step back from the brink of war.
India (Daily Mail), 1
March 2019