---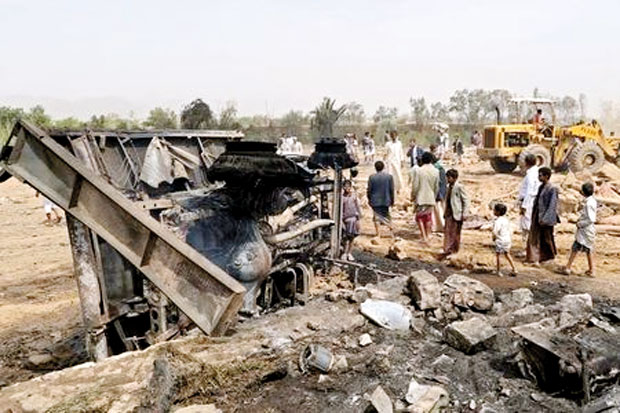 REUTERS, 16 August, 2017-Yemen suffered more airstrikes in the first half of this year than in the whole of 2016, increasing the number of civilian deaths and forcing more people to flee their homes, according to a report by international aid agencies.

The pace of clashes on the ground has also intensified this year, especially around Yemen's third largest city, Taiz, which is besieged by the Iran-aligned Houthis, said the report.

The number of airstrikes in the first six months of 2017 totaled 5,676, according to the report by the Protection Cluster in Yemen, which is led by the United Nations High Commission for Refugees (UNHCR), up from 3,936 for all 2016.

Average monthly clashes between the warring sides have increased by 56 percent from last year, the figures also showed.

The report did not identify any party as being responsible for the airstrikes, but the Saudi-led coalition backing Hadi has controlled Yemeni airspace since the war began in March 2015.